Institute of Banking Personnel Selection conducts the PO examinations every year to recruit candidates as Probationary Officers under the Public Sector Banks in India.
Candidates should start preparing for the IBPS PO Exam well in advance.
To prepare for such bank exams, certain things are required to be done by aspirants which are discussed in this article.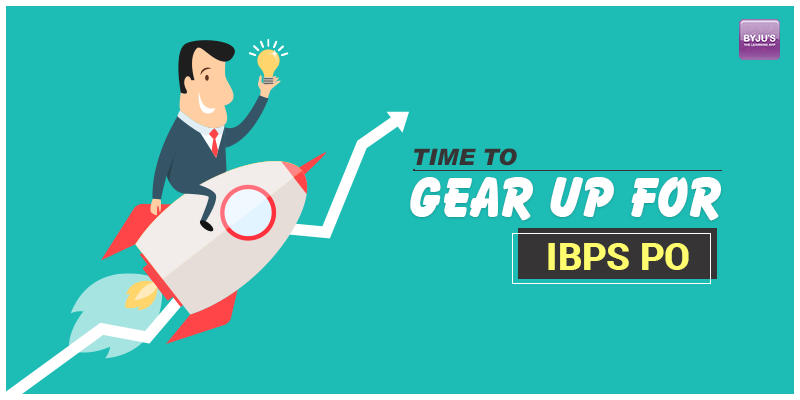 To know more about similar Government exams, refer to the linked article.
In order to score well, there are some points that are to be kept in mind.
Important Pointers for Upcoming IBPS PO Exam
Have Faith in Yourself
Candidates need to believe that nothing is impossible for anyone. One can achieve anything they want. It's just that a person must have faith in himself in order to succeed in their endeavours.
Stop Thinking and Believe in Doing
The candidates who are preparing for the exams must not think too much. The requirement is to make a rough plan and then start initiating it. Avoid thinking too much and start taking actions towards the plan.
Detailed planning should be done with respect to the various topics given in the IBPS PO syllabus.
Correcting your mistakes
As human beings, everyone makes mistakes but it's the responsibility of oneself to correct them. Every person learns from the mistake and tries to improve them. Practising well for the exams can reduce mistakes.
Make a good Plan
Hard work is worth when a person gets the desired results. Achieving success can only happen when a person starts off with a good plan. Plan everything that is necessary as there are only a few days left for the examinations.
For details on IBPS PO Exam Pattern, refer to the linked article.
Practice for the exams
Getting a good grip on the questions can be possible only if a candidate practice mock papers on a regular basis as well as the previous year's question papers too. The time is also needed to be taken care of as the examinations are time-bound.
To have a proper bank exam preparation, refer to the linked article.
Stop wasting your Time
As everyone knows that time is the most valuable possession, so it must not be wasted on overthinking. Fix your practice timings to have a clear success. Stop thinking about the things that happened in the past and have faith in yourself.
The Present belongs to those who believe in themselves, as it is evident from the fact that there is no point in thinking about those things in which the person has not succeeded. Start focusing on those areas of weakness and polish your strengths. With the help of the points described above, the candidate will gain confidence and success will soon be yours.
Stay tuned with Byju's to get the detailed syllabus for IBPS PO, Clerk and RRB.