The BYJU'S IAS Mains Test Series is here! Complete your UPSC Mains 2021 Prep with BYJU'S MTS-2021.
The UPSC Mains exam is the second hurdle between you and your IAS dreams. While you may think you have aced the Mains preparation and are ready to face the exam, it is only exam practice that can help you clear the exam. The BYJU'S offline MTS-2021 is the perfect place to hone your answer writing skills in an exam setting. Take 15 full-length tests followed by a live paper discussion.
Candidates will also receive detailed answers and feedback for each test in the series.
Register Now!
Limited seats available. Click on the image for a detailed schedule & syllabus of the Mains Test Series Offline – 2021.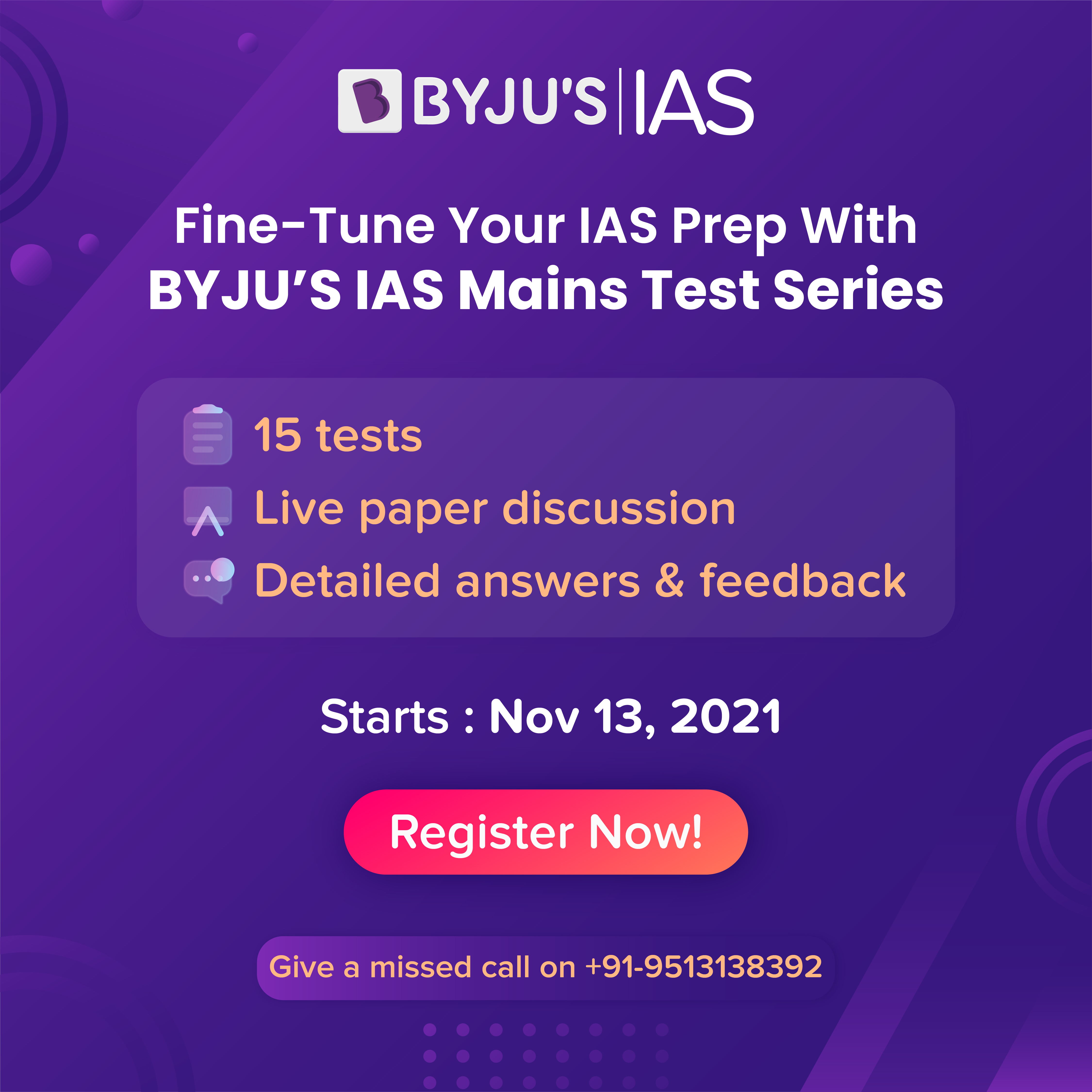 BYJU'S IAS MTS-2021 Salient Features
Offline Tests in UPSC Exam Simulated Setting
Tests prepared by UPSC Experts
Live Paper Discussion
Detailed Answers & Feedback from India's Leading IAS Trainers
One-on-one Doubt Clearing Sessions
Available in both English and Hindi
Complementary Current Affairs Study Material
10 sectional and 5 full-length tests
Sociology Optional Mains Test Series also available
Check UPSC Mains Syllabus here.
Click on the image below for details of the Mains Test Series in Hindi.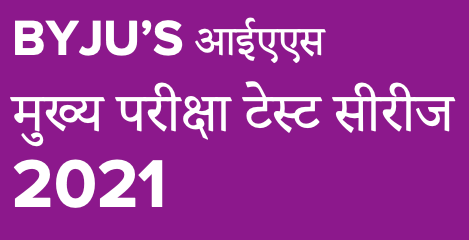 BYJU'S Optional Subjects Mains Test Series
For information on BYJU'S Optional Subjects Mains Test Series, click on the links below: