1 December 1965
BSF was formed.
---
What happened?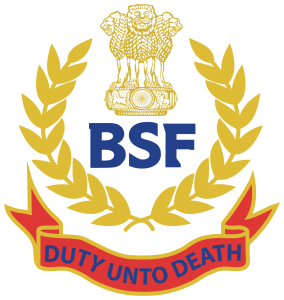 On 1 December 1965, India's first line of defence, the Border Security Force (BSF) was formed.
BSF Details
The BSF is India's primary border guarding force.
This paramilitary force is one of the five Central Armed Police Forces in India.
Its mandate is to guard the country's land border during peacetime and also to prevent transnational crime.
BSF was established as a response to the 1965 war with Pakistan when that country tried to expand its own borders at India's expense.
Until that time, the border with Pakistan was guarded by the State Armed Police Battalion. It proved inadequate when faced with Pakistani aggression and this was when the necessity of a specialized armed force for manning India's borders was realized.
The Committee of Secretaries recommended that the Border Security Force be established and it came into force on 1 December 1965.
K F Rustamji, IPS was the first chief and the founding father of the organization.
The BSF is under the Ministry of Home Affairs of the Government of India.
It is at present the world's largest border guarding force.
Currently there are about 186 battalions and strength of more than 2 lakh personnel.
It also has an air wing, marine wing, commando units and artillery regiments.
The organization has its own cadre of officers but the chief is always an Indian Police Service (IPS) Officer.
The present head is Rakesh Asthana, IPS. The chief of the BSF is designated as Director-General (DG).
The ethos of the BSF is: "Any task, any time, any where".
Its motto is "Jeevan Paryant Kartavya" meaning "Duty Unto Death".
Apart from manning and protecting India's borders, it also engages in relief operations during natural calamities. It also sends personnel for UN missions. It has special battalions for dealing with all types of disasters including Nuclear, Biological and Chemical (NBC) disasters.
Off late, the BSF has also been charged with counter-insurgency and counter-terrorism activities in Jammu & Kashmir, Punjab and northeast India.
The colorful ceremony at the Wagah Border that is witnessed by many spectators every day is a drill conducted by the BSF.
Numerous honours and awards have been won by the force. They include army awards like the Mahavir Chakra, Param Vishisht Seva Medal, Kirti Chakra, etc.; civil awards like the Padma Vibhushan, Padma Bhushan, Arjuna Award, etc.; and police medals like the President's Police Medal for Gallantry, President's Police Medal for Distinguished Service, Police Medal for Meritorious Service, UN Medal, etc.
The BSF's major engagements have been in the Indo-Pakistani war in 1971, Operation Blue Star, Operation Black Thunder, Operation Vijay in the Kargil War, and border skirmishes between Pakistan and Bangladesh in the 2000's.
Role:

During peacetime:

Promoting a sense of security among the people living in the border areas.
Preventing smuggling and other illegal activities along the border.
Preventing trans-border crimes including unauthorized entry into or exit from India.
Engaging in anti-infiltration.
Collecting trans-border intelligence.

During wartime:

Defending the assigned sectors.
Engaging in limited aggressive action against enemy forces.
Maintaining law and order in enemy territory under army's control.
Acting as guides to the army in border areas.
Guarding POW camps.
Controlling refugees.
Providing escort.
Performing special tasks related to intelligence including raids.
Also on this day




---