Welcome to the BYJU's Civil Services Hub. Preparing for the prestigious UPSC Civil Services examination is a demanding, yet deeply enriching experience. It is an examination that aims to choose the best talent for a career in public services of the Union of India.
Aspirants who begin this journey, naturally find themselves having many questions and few answers. They are usually in search for the best IAS coaching study material.
Questions that abound in their minds include:
How do I start my preparation?
What are the Study Materials for GS preparation for IAS?
How do I choose an optional?
Is one year enough to clear this exam?
How do I cover current affairs when the syllabus is so vast?
Where to download UPSC study materials/IAS study material PDF?
In fact, a good period of 3-4 months of valuable study time can easily be wasted away if such questions are not answered at the beginning of a preparation cycle.
To answer all your questions about UPSC Civil Services Exam 2020 and how to buy IAS study material PDF/IAS notes online, we at BYJU's have launched a website which brings together all the UPSC related news, current affairs notes, video-based lectures on trending topics in the news, exam strategy focused articles (UPSC notes online) and much more in a single and convenient space for you to browse at leisure and read in a way that you won't forget.
Candidates should do proper preparation for upcoming UPSC Exam with IAS study material mentioned in this article. The IAS Study material has been made with respect to the UPSC syllabus so that aspirants get clarity on the topics and prepare in a better way.
UPSC Prelims & Mains Notes 2020 – Check BYJU'S free UPSC Notes PDFs for IAS 2020 [GS 1, 2,3]!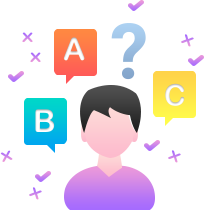 Test Your UPSC Preparation With BYJU'S Daily Current Affairs Quiz
Select the correct answer and click on the "Finish" button
Check your score and explanations at the end of the quiz
Follow BYJU'S for all UPSC 2020 information and free study material
2
out of
5
are Unattempted
Q1 Explanation: Answer is A
Options 1 and 3 only are correct. "Great Hornbill" is the state bird of both Kerala and Arunachal Pradesh.
Q2 Explanation: Answer is B
1 and 2 only are correct. Abscisic acid is a plant hormone that modulates plant growth and development. The plant growth regulator is instrumental in increasing the tolerance of plants to different kinds of stress. Plant growth hormones or regulators are of the following types: (1) Plant Growth Promoters and (2) Plant Growth Inhibitors. Abscisic acid is one of the plant growth inhibitors.
Q3 Explanation: Answer is D
All the statements are correct. Pakke Tiger Reserve is located in the foothills of the eastern Himalaya in Arunachal Pradesh. It shares a boundary with Nameri National Park in Assam. Papum Reserve Forest lies to the east of Pakke Tiger Reserve. Pakke is a haven for hornbills in North-east India, with four of the nine species – the Great Hornbill, the Wreathed Hornbill, the Oriental Pied Hornbill and the Rufous-necked Hornbill- found here. This makes the area extremely important for hornbills, especially considering that hunting and habitat loss threatens hornbill species in the rest of Northeast India.
Q4 Explanation: Answer is A
1 only is correct. Nagaland is a landlocked state in north-eastern India. It is bordered by the state of Arunachal Pradesh to the north, Assam to the west, Manipur to the south and Myanmar to the east.
Q5 Explanation: Answer is A
Special Mention Accounts are those assets/accounts that show symptoms of bad asset quality before it is identified as Non-Performing Asset (NPA). SMA or special mention accounts are ones where the principle or interest payment is delayed. It is classified as SMA 0 for delays from 0 to 30 days, SMA 1 for 31 to 60 days and SMA 2 for 61 to 90 days. Payments not made beyond 90 days are classified as NPAs. It is a classification brought in by the RBI to detect early signs of stress among bank borrowers and monitor accounts that run the risk of turning into bad loans or NPAs. Special Mention Accounts are usually categorized in terms of duration. SMA loans — divided into three baskets (SMA-0, SMA-1 and SMA-2).
What will you find in Free IAS Prep?
Aspirants looking to buy IAS study material online will be able to download them for free on our website. The below-mentioned topics and features are provided for UPSC preparation.
Complete UPSC Civil Services Exam Syllabus
Daily and Comprehensive News Analysis
Video lectures on Trending Topics for comprehensive UPSC IAS preparation online
Sample Question Papers across Prelims and Mains
In-depth analysis of Issues under the 'Issues in News' (IIN Section)
Topic-specific articles from the General Studies Syllabus
Strategy Articles that can help formulate a study plan along with tips and tricks to crack the exam
List of NCERT and other reference books etc.
Getting Timely UPSC Notifications
IAS Study material for UPSC 2020
Past Years Question Paper Analysis
Detailed Information on Various Services and Departments Recruiting Through the UPSC Exam
The Best and Absolutely Free Study Material for UPSC exam/Free Study Material for IAS Pdf/Free IAS Study Material
The process of preparation for the UPSC Civil Services is an involved process. It is a deeply enlightening experience which expands your horizons and exposes you to a wealth of information about the country and the world at large.
For the latest information on UPSC 2020, refer to the linked article.
During this journey, an aspirant would need to traverse through the pages of history, march in lockstep with developments in current affairs by following international developments that can have far-reaching implications on India and the world in general, keep abreast with the cutting-edge developments in the field of science and technology, and finally be aware of the latest government initiatives and welfare schemes that further the objectives of the Preamble and the vision that our constitution-makers and freedom fighters had for our country.
Aspirants can find the best UPSC notes online in this article.
Best IAS Study Material at BYJU'S Free IAS Prep!
UPSC EXAM PREPARATION
UPSC CURRENT AFFAIRS
UPSC NOTIFICATIONS
BYJU'S Free IAS PREP Monthly Magazine:
BYJU'S monthly current affairs magazine is the ideal way to prepare for the current affairs segment in the UPSC exam.
This is a monthly compilation of the important IAS materials like current affairs topics spanning multiple topics like Polity, International Relations, Art & Culture, Geography, Disaster Management, Environment, etc. all of which are essential for the IAS exam. Every news item is analysed thoroughly and presented in a crisp manner.
The magazine also features more than 150 sample questions for UPSC prelims and mains exams. With this, you don't need to make current affairs notes. All you need to do is download the magazine PDF and start reading! Its crisp content also makes it perfect for revision.

We wish you all the very best during this journey, and hope that together, your dreams of joining the civil services come true! For more on the exclusive and comprehensive tablet learning program from BYJU's, contact: +91- 9980837187; Email: support@byjus.com.
Happy Learning with Team BYJU's!
IAS Success Story: Pujya Priyadarshni (AIR 11)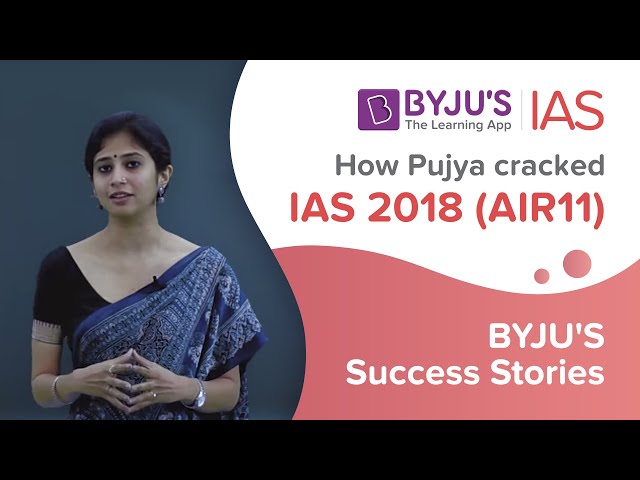 Daily 'The Hindu' Newspaper Analysis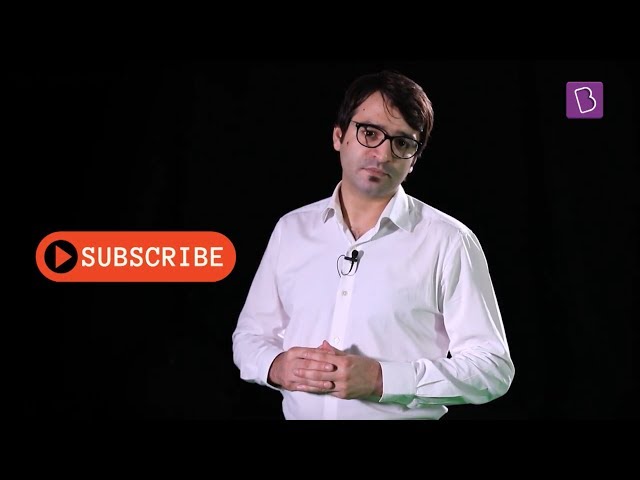 Triple Talaq Bill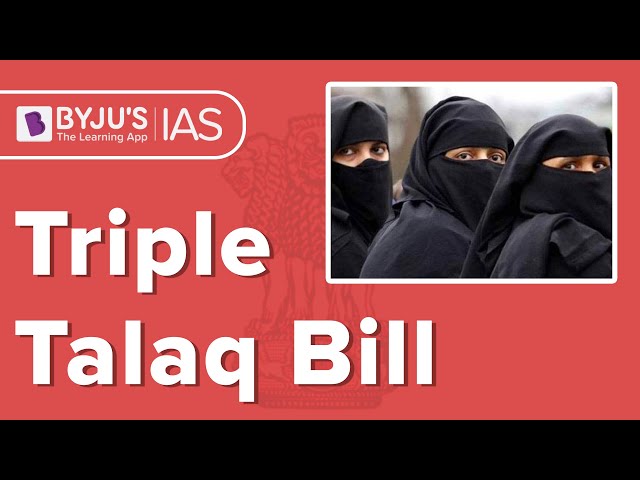 Economy This Week