This article talks about the organisation ASEAN or the Association of Southeast Asian Nations. ASEAN is an important international organisation and its activities and developments affect India and the world. The member-countries are also geographically close to the Indian subcontinent and the organisation has been engaging with India in various forms since its inception. So, ASEAN and related developments are a major part of the International Relations segment in the UPSC syllabus. This post talks about the major prospects and challenges of ASEAN for the IAS exam.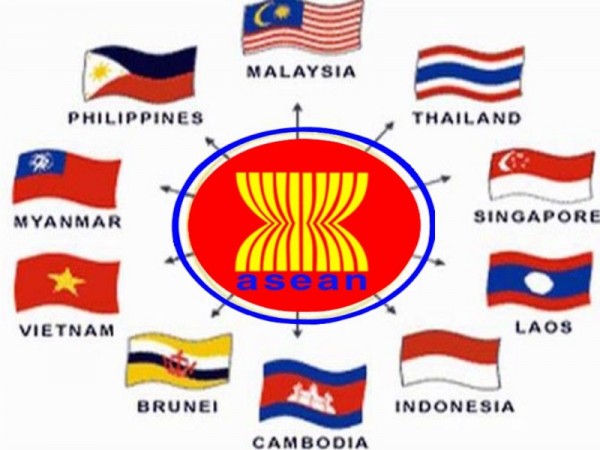 Purpose of ASEAN
It aims to:
accelerate economic growth, social progress, and cultural development in the region.
promote regional peace and stability
promote mutual assistance and collaboration on matters of common interest
provide assistance to each other in the form of training and research facilities
collaborate for the better utilization of agriculture and industry to raise the living standards of the people
promote Southeast Asian studies
maintain close, beneficial co-operation with existing international organizations with similar aims and purposes
Characteristics of Membership
Diverse cultures: Muslim, Buddhist, Christian, Confucian Divergent colonial history:
British (Malaysia, Singapore, Myanmar)
Dutch (Indonesia)
French (Vietnam, Cambodia, Laos)
Spanish/American (Philippines)
Portuguese (East Tamor)
Different political systems:
Military (Myanmar); communist (Vietnam, Laos); soft-authoritarian (Malaysia and Singapore); stable democracy (Indonesia), unstable democracy (Thailand and Philippines)
Parliamentary democracy and Presidential democracy
  'ASEAN Way'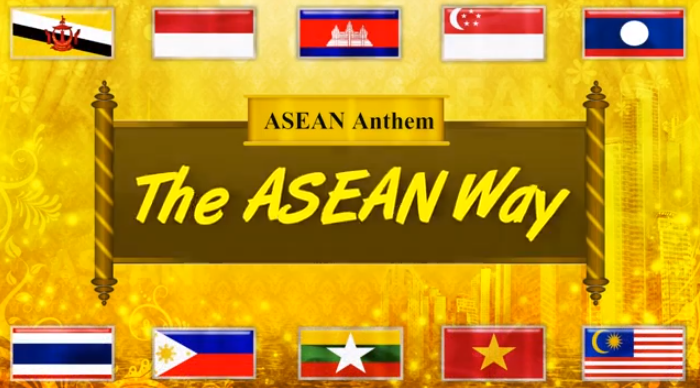 The 'ASEAN Way' refers to a methodology or approach to solving issues that respects the cultural norms of Southeast Asia. And, it is summarized as:
to a possible extent, regional interactions among ASEAN members and between ASEAN and outside countries should be informal, non-legalistic, consensus-based and inclusive.
relative informality of interactions
non-legalistic cooperation
consensus-based decision-making
inclusivity
This approach is changing now due to criticism and limitations, particularly after the 1997 economic crisis.  
Achievements
No major conflict among members since founding
Inclusive membership : Vietnam joining in 1995 key development
Key role in resolution of Cambodia conflict
Engaging all the major powers of the world – (China, US, Japan, India, Russia, EU) through dialogue and cooperation
  ASEAN's Economic Achievement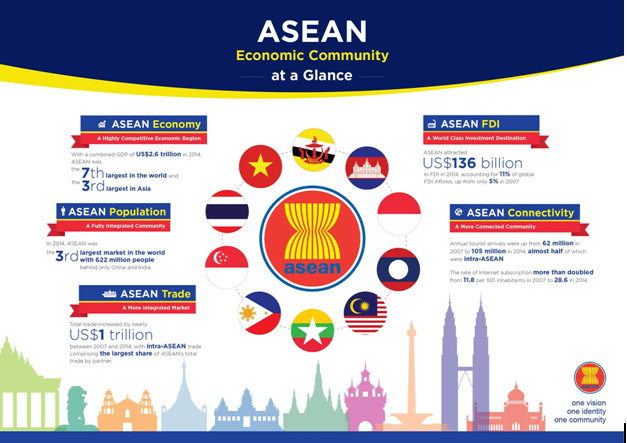 Continuation of preferential tariffs
Common lobbying platform
Regularized dialogue partnerships
Group membership in APEC
Formation of ASEAN Free Trade Area
Negotiation of Free Trade Arrangements
Chiangmai currency swap arrangements
  Mixed Record
Mechanism of Financial crisis still untested; intra-ASEAN trade still around 25% of total trade.
Persisting Intra-ASEAN conflicts between Thailand-Cambodia; Singapore-Malaysia; and maritime disputes
South China Sea Dispute: China; Vietnam; Philippines; Malaysia; Brunei; and Taiwan
Transnational threats: Piracy; terrorism; drug trafficking; people smuggling; environmental degradation; deforestation and haze problem
Recent Developments
Community-Building (Bali Concord II-2003)
ASEAN Economic Community (Free Trade and Customs Union, investment area)
ASEAN Political-Security Community (Conflict resolution, Cooperation against common challenges such as terrorism, piracy, disaster management, etc)
ASEAN Socio-Cultural Community (people's ASEAN, caring and sharing ASEAN)
ASEAN Charter (2008)-legal personality, consolidation of treaties and agreements, compliance enforcement East Asian Summit (2005). New regional architecture; Now includes US and Russia
Challenges for the Future
Rise of China and India, a multipolar world
Increasing burden: scope of issues, and memberships, and partnerships.
Sovereignty and non-interference in an age of globalization and transnational challenges
Compliance with new rules and the Charter: National interest version regional interest
ASEAN's unity and cohesion
Can ASEAN's centrality in Asian regional architecture be assured for next 20 years?
ASEAN 2030: Wise counsel of Asia or marginalized relic of past.
ASEAN: Over 40 Years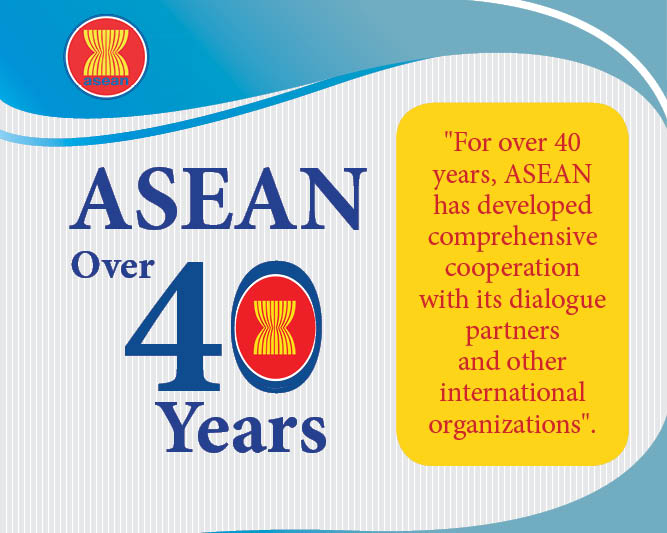 "For over 40 years, ASEAN has developed comprehensive cooperation with its dialogue partners and other international organizations".  
1971 – Declaration of Zone of Peace Freedom and Neutrality (ZOPFAN) 
1976 – Establishment of Jakarta Secretariat 
1976 – Treaty of Amity and Cooperation (TAC) 
1976 – Treaty of ASEAN Concord 
1979 – U.N. support for DK government 
1982 – Formation of CGDK 
1984 – Brunei became member 
1988 – Jakarta Informal Meetings 1 & 2 
1989-93 – Involvement in Cambodian Peace Settlement
1989 – Collective membership in APEC 
1991 – Political Settlement of "Kampuchean Problem" 
1992 – AFTA agreed at Singapore Summit 
1994 – Formation of ASEAN Regional Forum launched in Bangkok
1995 –  SEANWFZ Treaty signed in Bangkok 
1997 – Laos and Myanmar became a member; First ASEAN +3 Summit in Kuala Lumpur; Vision 2020
1998 – Formation of ASEAN Plus Three; Hanoi Plan of Action 
1999 – Cambodia became a member 
2000 – 1st ASEAN-UN Summit; Bangkok
2003 – Bali Concord II: Establishment of ASEAN Community with 3 pillars
2004 – Vientiane Action Plan (VAP): Roadmap for ASEAN Community
2005 – First East Asia Summit (EAS); Declaration on Establishment of ASEAN Charter in Kuala Lumpur, Malaysia
2007 – Acceleration of ASEAN Community to 2015, Cebu, Philippines
"Today, ASEAN is not only a well-functioning, indispensable reality in the region. It is a real force to be reckoned with far beyond the region. IT is also a trusted partner of the United Nations in the field of development", said the Secretary-General of the United Nations, Kofi Annan in 2011.
Also see: