UPSC interview board members 2018
Once the UPSC civil service mains exam is behind us, it is time to focus all the energy on the impending UPSC personality test. This is the final stage in the UPSC exam process and perhaps the most unnerving. Being interviewed is not a position many want to find themselves in and more so especially when there is a lot at stake. If the UPSC written exams are considered tough, the interview is deemed a step above since candidates have to sit face-to-face with the daunting UPSC board members and answer questions on anything under the sun. But confidence can be gained by preparing for it the right way. It would also help if you know beforehand who your interviewers are. Read on for details on the UPSC board members.
Prof. David R. Syiemlieh
DOB: 22/1/1953
Chairman of UPSC from: 4/1/2017
Date of retirement: 21/1/2018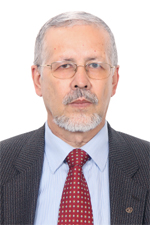 Prof. Syiemlieh is the Chairman of the UPSC Board. A native of Meghalaya, he studied at St. Edmund's College, Shillong and the North-Eastern Hill University (NEHU) from where he acquired a master's in History. He then started teaching at the same university. He held various positions at the NEHU including HOD of the History department, Controller of Examinations, Registrar and Pro-Vice-Chancellor (2010-11). He was then appointed the Vice-Chancellor of Rajiv Gandhi University. Prof. Syiemlieh has conducted a lot of research especially on the history of the north-east. He received his M.Phil in 1980 and PhD in 1985. He taught courses on imperialism and capitalism, modern Indian history and the history of Christianity in the north-east. He has published several papers and books on history of the north-east. He has been awarded many fellowships like the Senior Fulbright Fellowship to Notre Dame University, USA, a Charles Wallace Grant for research in the United Kingdom and an Indo-France Cultural Exchange grant for research in Paris. He has also lectured at Cambridge University, Edinburgh University, Swansea University, Jawaharlal Nehru University, Indira Gandhi National Centre for the Arts and many institutions in north-east India.  Prof. Syiemlieh has also guided several research students.
Mr. Vinay Mittal
DOB: 20/6/1953
Member of UPSC from: 8/8/2013
Date of retirement: 19/6/2018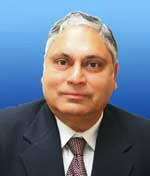 Mr. Mittal is a 1975 batch retired Indian Railway Traffic Service (IRTS) officer. He is a native of Uttar Pradesh. He was educated at Doon School, Dehradun and St. Stephen's College from where he did his graduation in English Literature. He also pursued law at Delhi University. He served as the Chairman of the Railway Board (CRB) and was the Ex-Officio Principal Secretary to the Government of India till 2013. As Chairman of the Railway Board, he was also appointed the Chairman of the Dedicated Freight Corridor Corporation of India Ltd (DFCCIL). As CRB, Mr. Mittal managed 17 zonal railways, 7 production units, 1 research organisation and 1 premier training institute for Group A officers. He represented the railways in many high-level meetings. He was also instrumental in all the PSUs under the railway ministry except DFCCIL and IRFC, being granted full functional autonomy. He was the recipient of the Railway Minister's Award in 1981 for outstanding performance. He was also awarded a Certificate in Transport Management and Containerization by University of Wales in 1992. Mr. Mittal also bagged the Best Project Award by Department of Maritime Studies and International Transport. He visited China as part of the Indian delegation to study various projects. He has also received training in the USA, UK and France.
Mr. Arvind Saxena
DOB: 8/8/1955
Member of UPSC from: 8/5/2015
Date of retirement: 7/8/2020
Mr. Saxena is a 1978 batch Indian Postal Service (IPoS) officer. He is a civil engineer from the Delhi College of Engineering. He also acquired an M.Tech. in Systems and Management from IIT-Delhi in 1978. He had also worked with Hindustan Photo Films, Ooty, Operations Research Group (Sarabhai Group), Baroda and Engineering Projects (India) Ltd, New Delhi. He served as the Divisional Head of Postal Services at Bharatpur and Kota. In 1982, he was appointed Officer on Special Duty for the postal services arrangements for the IX Asian Games and the 7th Non-Aligned Summit Meet. He was also the Philately Officer at the Postal Directorate in New Delhi. Other stints include the OSD for the modernisation of the Stamps and Seals Factory in Aligarh; Director, Mail Planning Operations, Bombay; and Principal, P&T Training Centre at Saharanpur. In 1988, Mr. Saxena joined the Research and Analysis Wing of the Cabinet Secretariat specialising in the study of strategic developments in neighbouring countries. He travelled to many countries in that role and developed expertise in China, Pakistan and other regional countries, and on military, economic, international terrorism and S&T issues. In 2014, he became the Special Secretary in-charge of the Aviation Research Centre till he was appointed to the UPSC becoming the first RAW officer to become a member of the UPSC.
Prof. (Dr.) Pradeep Kumar Joshi
DOB: 5/4/1957
Member of UPSC from: 12/5/2015
Date of retirement: 12/5/2021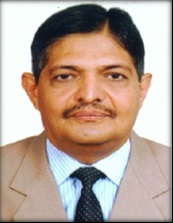 Dr. Joshi is an educator with over 28 years of experience. He was previously the Chairman of the Chhattisgarh Public Service Commission and also the Chairman of the Madhya Pradesh Public Service Commission. He was the Director at National Institute of Educational Planning & Administration (NIEPA). Dr. Joshi acquired a post-graduate degree in commerce in 1977 and also received a PhD in commerce from Kanpur University. He has previously served as the Head and Dean of the Faculty of Management Studies, Rani Durgavati University, Jabalpur from 2000 to 2006.  He was also a Reader at the Rohilkhand University, Bareilly and Bareilly College, Bareilly. He has published many papers in national and international conferences. His specialisations include financial management, management accounting, financial control, taxation, management in Panchayati Raj institutions, rural development management, etc. Posts he has held include Member at State Level Committee for the Commemoration of the 50th Anniversary of Indian Republic in Ministry of Culture; Member, Steering Committee Commission for Reform in Education, HRD ministry; Member, Steering Committee-cum-clearing House for Distance Education, HRD ministry; Member, National Resource Group for Sarva Shiksha Abhiyan; Member, Teacher Education Approval Board; and Member, Central Advisory Board of Education.
Mr. Bhim Sain Bassi
DOB: 20/2/1956
Member of UPSC from: 31/5/2016
Date of retirement: 19/2/2021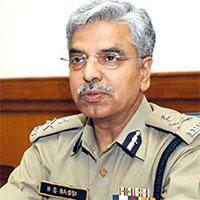 Mr. Bassi is a 1977 batch Indian Police Service (IPS) officer of the AGMUT cadre. A commerce graduate from Delhi's SRCC, he also pursued a law degree later. Starting his career as an ASP, Pondicherry in 1980 he has held several other stints including as SP in Arunachal Pradesh and as DCP in Delhi. He served the Intelligence Bureau from 1993 to 1998. From 2000 to 2002, he served as the Inspector-General of Police in Chandigarh. After that, he served the Delhi Police as JCP, Southern Range. As Special Commissioner, he headed the vigilance and intelligence units of the Delhi Police. From 2009 to 2011 he served as DGP, Goa. After that, he was appointed the Special Commissioner of Police (first Traffic and then Administration). In July 2013, he was appointed the Commissioner of Police, Delhi, a position which he adorned for more than 2.5 years. Mr. Bassi received the President's Police medals for Meritorious Service in 1996 and for Distinguished Service in 2002.
Air Marshal Ajit Shankarrao Bhonsle
DOB: 15/2/1957
Member of UPSC from: 21/2/2017
Date of retirement: 14/2/2022

Air Marshall Bhonsle has degrees M.Sc., MBA and M.Phil. to his credit. He studied at the Bhonsala Military School, Nasik, and the National Defence Academy, Pune. He has also graduated from the Defence Services Staff College, the College of Defence Management and the National Institute of Defence Studies, Tokyo. He served in the Indian Air Force for 39 years. He acquired expertise in flying operations, pre-commissioning military training and education, counter intelligence, infrastructure development, defence civilian personnel management, capacity building of training institutions, aviation safety and cyber security. Among his many roles include Chief Administration Officer at the Air Force Station, Pune, and the Principal Director (Intelligence) at Air Headquarters, New Delhi. He is also an A1-qualified flying instructor with 5200 hours of flying experience. Air Marshall Bhonsle is a recipient of Vishisht Seva Medal and Ati Vishisht Seva Medal.
Ms. Sujata Mehta
DOB: 30/3/1957
Member of UPSC from: 21/2/2017
Date of retirement: 29/3/2022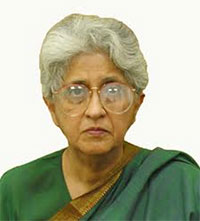 Ms. Mehta is a 1980-batch Indian Foreign Service Officer (IFS). She has an M.Phil. in Political Science. She has worked in the Indian missions in Moscow, Dhaka and on deputation at the UN in New York and Gaza. Ms. Mehta has also served as the Ambassador to Spain and was the Ambassador and Permanent Representative to the Conference on Disarmament in Geneva. She then returned to Delhi as the Additional Secretary and then Special Secretary.  After that, she was appointed as a Secretary (Economic Relations) in the Ministry of External Affairs from 2014 to 2016. In 2016, Ms. Mehta was appointed the Secretary (West) in the ministry.
Dr. Manoj Soni
DOB: 17/2/1965
Member of UPSC from: 28/6/2017
Date of retirement: 27/6/2023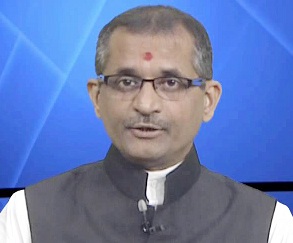 Dr. Soni completed his MA in Political Science from the Maharaja Sayajirao University of Baroda n 1990. He got his PhD on Post-Cold War International Systemic Transition and Indo-U.S. Relations from the Sardar Patel University in 1996. He served as the Vice-Chancellor of Maharaja Sayajirao University and also of Dr. Babasaheb Ambedkar Open University. He won the "Honorary Mayor-President of the City of Baton Rouge" by Mayor-President of Baton Rouge, Louisiana, USA.  He has also won the World Education Congress Global Award for Distance Learning Leadership. Dr. Soni has been the youngest person to become the Vice-Chancellor of a university in independent India.
Also Read: