Magazines are the extra reading materials which are very useful in the preparation of UPSC Civil Service exam. There are many current affairs magazines for UPSC preparation available but you need not read all the magazines in the market. Reading articles from a few selective monthly magazines for UPSC will help you to score high in the Civil Services Prelims and UPSC Mains Examination.
As the articles are written by different authors on the different subjects, it helps the candidates to generate a wide range of ideas and opinions which will be beneficial for UPSC IAS Mains Examination and from an interview perspective. If you are confused as to which magazines to read for UPSC, read on to know more about the best monthly magazines for UPSC exam preparation.
This article tries to answer the question, "Which is the best current affairs magazine for UPSC IAS exam?"
Aspirants can check their preparation of the topics mentioned in the

 

UPSC Syllabus by following the below-mentioned links
!
Best Current Affairs Magazine for IAS
The best magazines for IAS exam preparation are:
Yojana
Kurukshetra
Economic and Political Weekly
Down to Earth
BYJU'S Monthly UPSC Magazine
For UPSC 2022 preparation, download for free:

The best Current Affairs monthly magazine for IAS preparation
Yojana Magazine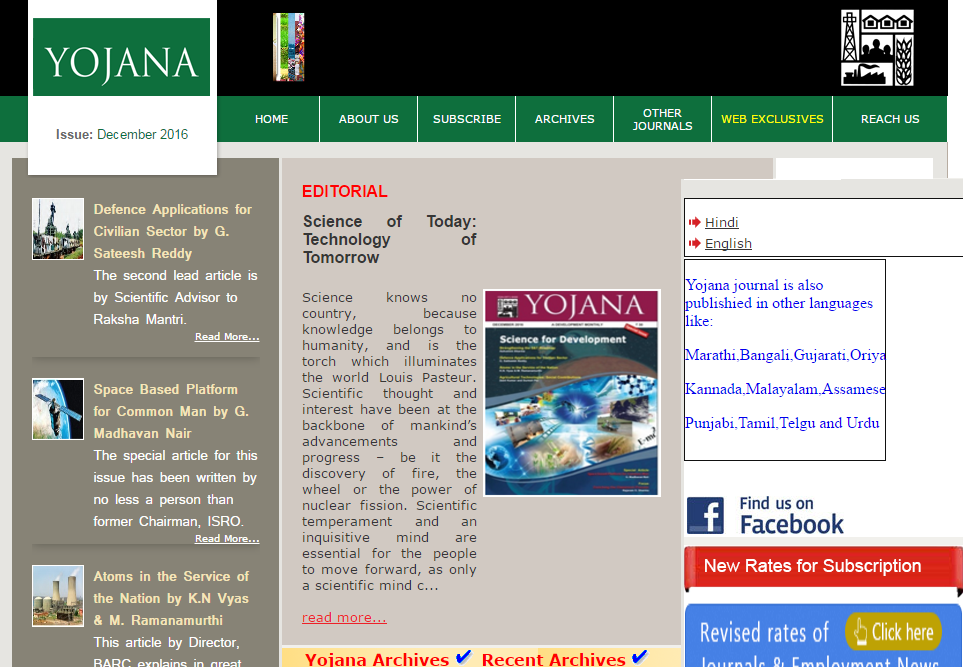 Yojana is one of the best monthly current affairs magazine for the IAS Exam. It deals with socio-economic issues, which are significant from the Indian perspective. Yojana magazine is published by the I&B ministry, Government of India. The magazine is now available in 13 languages-English, Hindi, Assamese, Telugu, Gujarati, Bengali, Urdu, Punjabi, Marathi, Tamil, Kannada, Malayalam and Oriya. It gives you data, facts, etc which are accepted by the Government.
Many successful candidates in the last three years have described the Yojana as the best magazine for UPSC preparation. Every year one or two essays can be seen in the UPSC Main examination directly from Yojana magazine. It covers important topics like federalism, governance, budget, agriculture, etc. The candidates are advised to read the Yojana only after you have finished reading the NCERTs and basic study material.
As it is a government magazine, it gives a balanced opinion -both pros and cons which are essential for Civil Services Examination, especially for Main and Interview preparation. The Yojana is helpful for General Studies Paper II and Paper III and Essay paper.
Previous years' questions from Yojana
Issue of Payment Banks was discussed in Yojana Magazine August 2015 Edition.
The establishment of 'Payment Banks' is being allowed in India to promote financial inclusion. Which of the following statements is/are correct in this context? (Civil Services Preliminary Examination 2016)
Mobile telephone companies and supermarket chains that are owned and controlled by residents are eligible to be promoters of Payment Banks.
Payment Banks can issue both credit cards and debit cards
Payment banks cannot undertake lending activities.
Select the correct answer using the code given below
a) 1 and 2 only
b) 1 and 3 only
c) 2 only
d) 1,2 and 3
Although, it is always best to make your own notes and align them with the UPSC syllabus, however, if you are pressed for time, you can download free UPSC specific Yojana magazine articles, information and monthly gist from the linked page.
Kurukshetra Magazine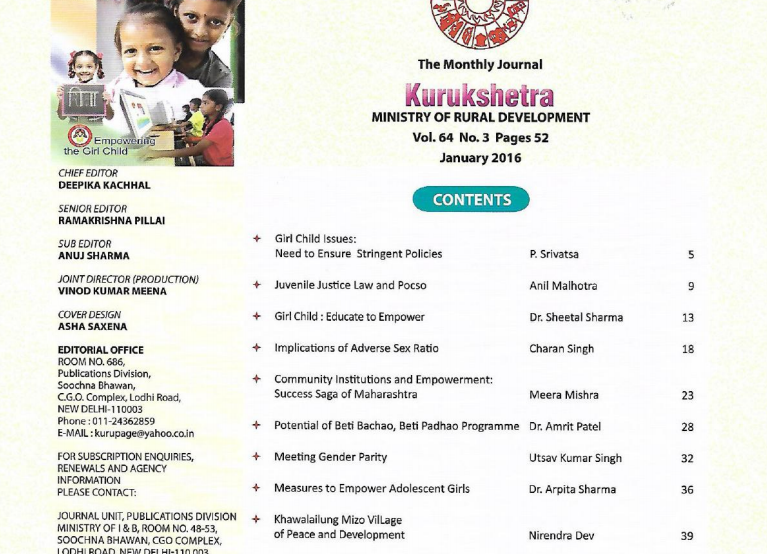 Kurukshetra is a monthly journal published by the Ministry of Rural Development, Government of India. It solely deals with Rural Development. In fact, it serves as a forum for serious discussion of the various issues related to agriculture and rural development. This will help the candidate to understand the schemes introduced by the government. This is very useful for careers in Public Administration. According to the recent trend in the civil service exam, UPSC is focusing on the environment and rural development etc. so reading Kurukshetra will help both in Prelims and Main examination.
Get the gist of Kurukshetra Magazines in the linked article.
Previous years' questions from Kurukshetra
Panchayati Raj empowering democracy was discussed in the November 2015 edition of Kurukshetra.
In the same year, in General Studies Paper II there was a question on Panchayati Raj

Pratiyogita Darpan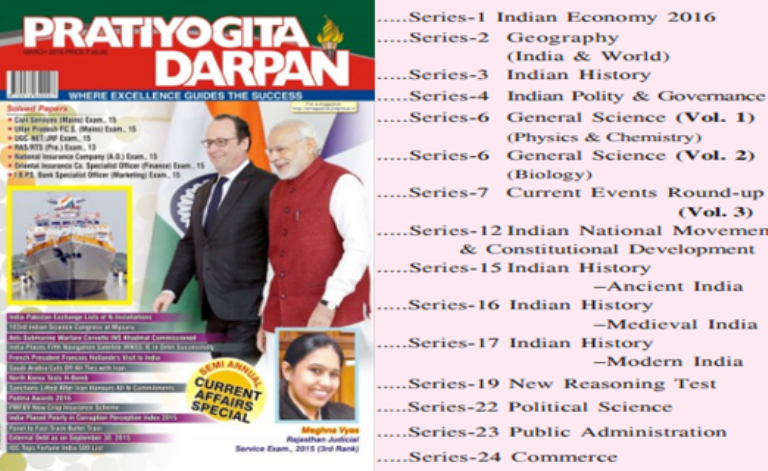 Pratiyogita Darpan is a magazine on current affairs and general knowledge, especially useful for the civil services exams. It broadly covers the UPSC and other competitive exam topics such as the economy, geography, history, politics, the constitution of India and current affairs. The magazine is published in English and Hindi languages.
EPW- Economic and Political Weekly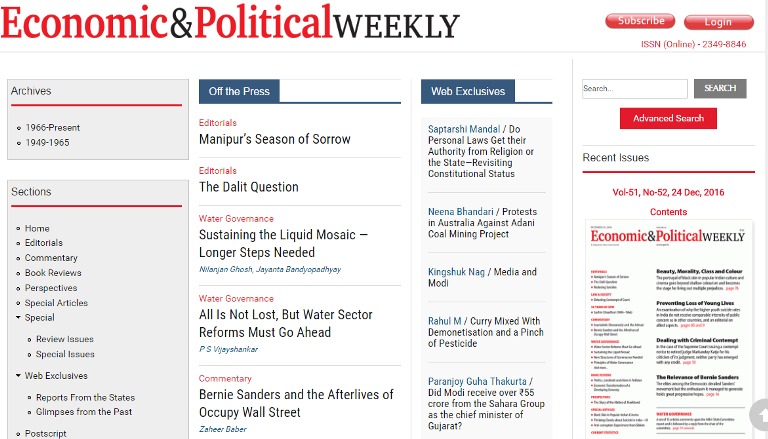 Economic and Political Weekly is a reputed and excellent social science journal. The utility of this magazine for the IAS examination is limited. Their articles are quite technical in nature and require multiple readings. It publishes an analysis of contemporary affairs along with academic papers in the social sciences. The focus of the Economic and Political Weekly is economic issues, but it is a multidisciplinary publication covering sociology, political science, history and environmental studies. The articles are contributed by leading subject experts, well-known public commentators and political activists.
You can read a Gist of the important articles featured in 
EPW every week from the link below:
Economic & Political Weekly Articles & Analyses for UPSC
Previous years' questions from Economic and Political Weekly
Micro-irrigation was an important article in EPW-Vol 50_Issue No- 51_19 Dec 2015

What is water-use efficiency? Describe the role of micro-irrigation in increasing the water-use efficiency. General Studies Paper- III, 2016

Down To Earth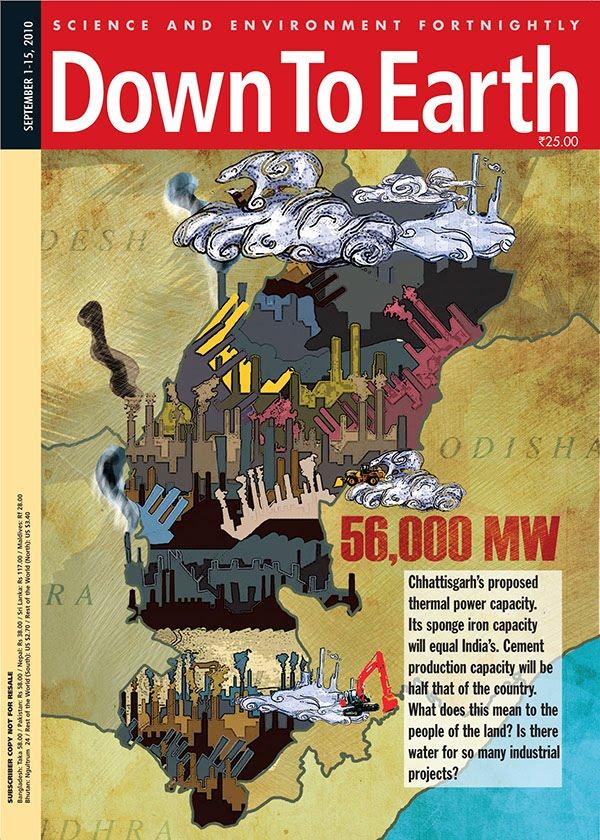 It is a fortnightly magazine, focusing on environmental issues and awareness. It is very useful for geography optional students. The candidate should read and analyze the topics according to the syllabus.
Previous years' questions from 'Down to Earth'
In 2013, Down to Earth had published an article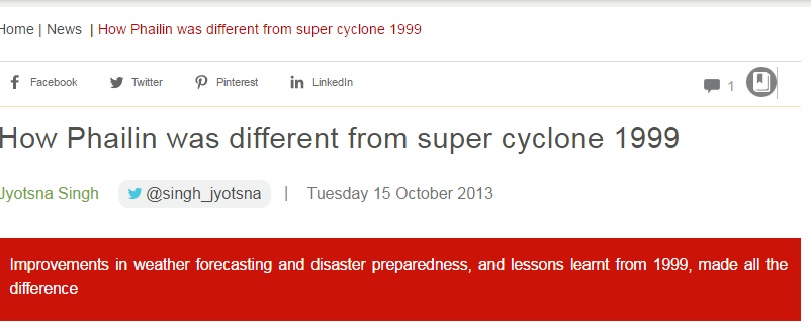 In the same year, UPSC asked a question on Phailin in the IAS exam,

Best Hindi magazine for UPSC IAS exam
Yojana, Kurukshetra and Pratiyogita Darpan are available in Hindi as well as in English. Yojana is also available in a host of other Indian languages.
This article discussed the best magazines for UPSC preparation. Now you can decide which magazine to read for UPSC exam. You will also get an idea which is the best Hindi magazine for IAS preparation.
IAS related queries
Which magazine is best for UPSC current affairs?

Among the magazines mentioned in the article above, if you are pressed for time and need to choose one, then read Yojana magazine. The India centric themes and credible facts and data makes it important for both UPSC Prelims and IAS Mains.
Which newspaper is best for UPSC?

For UPSC preparation, candidates' newspaper of choice has traditionally been The Hindu or The Indian Express. Other newspapers such as Livemint or Economic Times can also be referred to selectively.
Is Kurukshetra important for UPSC?

As mentioned earlier in the article, Kurukshetra is indeed an important magazine for UPSC preparation. However, the magazine only focuses on Rural Development issues in India so candidates are advised to refer to at least one more magazine for current affairs.
What are some useful quotes for UPSC mains exam GS and Essay papers?

Using quotes in your answers or essay in UPSC Mains can add a lot of value.IAS aspirants should prepare a list of quotes by important historical personalities such as Mahatma Gandhi, Martin Luther King Jr., Gautam Buddha etc. Here is a comprehensive

list of important quotes for UPSC exam

.
Which books should I read for UPSC Prelims?

NCERT books

Indian Polity by Laxmikanth

A brief history of modern India by Rajiv Ahir

Here is a complete list of

important books for IAS prelims

including CSAT preparation.
How many months are current affairs for IAS?

The general rule of thumb is to refer at least 12-15 months of news/current affairs for the UPSC exam. For e.g. the UPSC Prelims 2021 is in June, so candidates should consider current affairs from March/June 2020 for their IAS preparation. Here is a detailed

strategy for preparing current affairs for UPSC exam

.
UPSC Books List PDF: –Download PDF Here
UPSC Preparation: