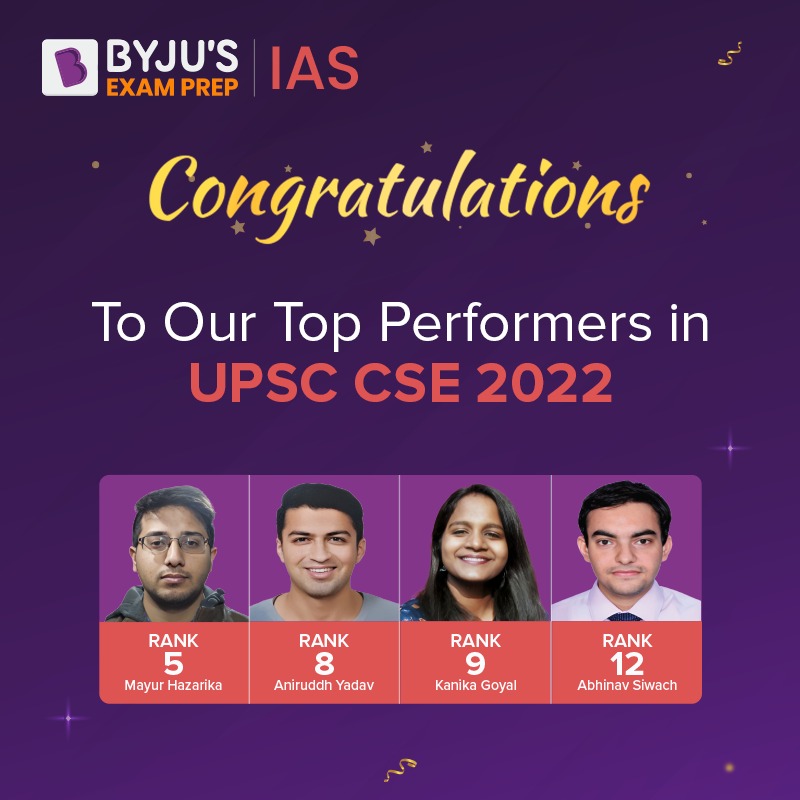 TABLE OF CONTENTS
1. Indo-Pacific Economic Forum for Prosperity (IPEF) Ministerial Meeting
2. Sagar Parikrama (Phase - VI)
3. Solar Decathlon India (SDI)

1. Indo-Pacific Economic Forum for Prosperity (IPEF) Ministerial Meeting
Syllabus – GS2, Regional and global groupings and agreements involving India and/or affecting  India's interests.
Prelims – Indo-Pacific Economic Forum for Prosperity (IPEF).
Context – The second IPEF Ministerial Meeting was held in Detroit, U.S.
Details –
The second

IPEF

Ministerial Meeting was held in Detroit and Shri Piyush Goyal, the Union Minister for Commerce and Industry virtually participated in the meeting.

IPEF is structured around four pillars: Pillar

I – Trade, Pillar II – Supply Chains, Pillar III -Clean Economy and Pillar IV – Fair Economy. India has an observer status in Pillar I  and has joined Pillars II, III & IV.

The 14 members of the Indo-Pacific Economic Framework (IPEF), substantially concluded negotiations for the supply chain pillar of the deal in a Ministerial Meeting in Detroit. The supply chain agreement is aimed at improving crisis coordination and response to supply chain disruptions and working together to support the timely delivery of affected goods to member countries during a crisis.

Three new IPEF Supply Chain bodies are being set up to facilitate cooperation among the IPEF partners on supply chain issues – IPEF Supply Chain Council, IPEF Supply Chain Crisis Response Network and IPEF Labor Rights Advisory Board.

The IPEF partners will undertake the necessary steps, including further domestic consultations and a legal review, to prepare a final text of the proposed IPEF Supply Chain Agreement. Once finalised, the proposed Agreement will be subject to IPEF partners' domestic processes for signature, followed by ratification, acceptance, or approval.

Under the Pillar -Clean Economy, IPEF member countries are introducing a regional hydrogen initiative to encourage widespread deployment of renewable and low-carbon hydrogen and its derivatives in the region.

Under the pillar – Fair Economy, the member countries are working towards development of the text of an agreement that will strengthen implementation of effective anti-corruption and tax measures to boost commerce, trade and investment among the IPEF economies. Shri Piyush Goyal highlighted the steps taken by the GoI to improve the country's legislative and administrative framework to provide a corruption free administration. He reaffirmed India's commitment to implement UNCAC (United Nations Convention Against Corruption) and

FATF

(Financial Action Task Force) standards.
About IPEF- 
The IPEF is designed to strengthen economic cooperation among Indo-Pacific nations and is perceived to be a strategic counter to China's growing clout in the region. Its 14 members are the US, India, Australia, Brunei, Fiji, Indonesia, Japan, South Korea, Malaysia, New Zealand, Philippines, Singapore, Thailand, and Vietnam.
---
2. Sagar Parikrama (Phase – VI)
Syllabus – GS2, Government policies and interventions for development in various sectors.
Prelims – Sagar Parikrama 
Context – The Union Minister for Fisheries, Animal Husbandry and Dairying to launch Sagar Parikrama Phase VI in Andaman (29th – 30th May).
Details –
Sagar Parikrama is an initiative to visit coastal areas of the entire country through a pre-decided route to meet fishermen, fish farmers and beneficiaries of various Government Schemes with an aim to uplift the fisheries sector in the country for the benefit of fishermen and other stakeholders.

India is the third largest fish producer in the world and contributes 8% to the global fish production. India ranks second in aquaculture production and is one of the top cultured shrimps producing nations in the world.

First phase of

Sagar Parikrama

' started from Mandvi, Gujarat on 5th March 2022 and has successfully covered five phases covering coastal regions of Gujarat, Daman & Diu, Maharashtra and Karnataka. Its sixth phase will cover the areas in Andaman & Nicobar Islands.

Owing to its coastal length of about 1,962 km and continental shelf area of 35,000 sq. km, the Andaman & Nicobar islands have a vast potential for fisheries development. The Exclusive Economic Zone (

EEZ

) around this island is about 6,00,000 sq km with huge fishery potential.

During the event, certificates/sanctions related to Pradhan Mantri Matsya Sampada Scheme (

PMMSY

), Kisan Credit Card (KCC) shall be awarded to the progressive fishermen, fishers and fish farmers etc. 

Sagar Parikrama is an initiative aiming to resolve the issues of fishermen and other stakeholders and to facilitate their economic upliftment through various schemes and programs being implemented by the GoI such as PMMSY, FIDF, KCC for fisheries etc.
Also read – National Fisheries Development Board.
---
3. Solar Decathlon India (SDI)
Syllabus – GS3, Science & Technology.
Prelims – Solar Decathlon India, 2023-24.
Context – SDI design challenge for net-zero future proof building. 
Details –
Solar Decathlon India (SDI), aimed at building the next generation of leaders to combat climate change in India, is an annual challenge for under-graduate and post-graduate students from Indian educational institutions to develop innovative, net-zero energy-water and climate resilient solutions for the building sector in India. 

SDI is an innovative platform that encourages youngsters to think out of the box and use their ingenuity to design a net-zero niche. The IPCC AR6 2023 Synthesis report emphasises the importance of resilient net-zero buildings in the urban transition to limit global warming.

The Solar Decathlon India is conducted every year by the Indian Institute for Human Settlements (IIHS) and the Alliance for an Energy-Efficient Economy (AEEE) under the aegis of the Indo-US Science and Technology Forum (IUSSTF), an autonomous bilateral organisation jointly funded by both the Governments (The Department of Science & Technology, Government of India and the U.S. Department of State are the respective nodal departments on the two sides).

A total of 12 teams won the SDI Design Challenge for Net-Zero Future Proof Building in the different categories at the

3rd edition of the challenge conducted at Infosys' campus in Mysuru. Six teams that topped their divisions pitched their solutions to a Grand Jury consisting of real estate and media stalwarts, and Team V⁰ from Visvesvaraya National Institute of Technology, Nagpur, won the coveted Grand Prize for the most promising and investment-worthy design.

The 2023-24 challenge saw 154 teams competing , with 1780 students from 126 academic institutions, guided by 200 faculty mentors.SDI 2023-24 edition saw over 30 organisations offer opportunities for the challenge participants. 
Read the previous PIB articles here.
May 28th, 2023, PIB:- Download PDF Here