The price of oil, or the oil price, generally refers to the spot price of a barrel of benchmark crude oil—a reference price for buyers and sellers of crude oil such as West Texas Intermediate (WTI), Brent ICE, Dubai Crude, OPEC Reference Basket, Tapis Crude, Bonny Light, Urals oil, Isthmus and Western Canadian Select (WCS).
Crude oil is a type of fossil fuel which occurs naturally. It is an unrefined petroleum product composed of hydrocarbon deposits and other organic materials.
Candidates preparing for the upcoming IAS Exam must go through this article carefully.
Factors Affecting the Crude Oil Pricing
There is a difference in the price of a barrel of oil based on its grade. Discussed below are the factors which are responsible for the increase or decrease in the crude oil pricing in India:
Its specific gravity or API
Its sulphur content
Its location—for example, its proximity to tidewater and/or refineries. Heavier, sour crude oils lacking in tidewater access—such as Western Canadian Select— are less expensive than lighter, sweeter oil—such as WTI
For more information candidates can learn about the Organization Of The Petroleum Exporting Countries (OPEC).
Types of Crude Oil
There are over 100 crude oils which are traded internationally. However, there are two which are the most common:
West Texas Intermediate (WTI) 

It is a high quality crude and is excellent for refining for maximizing of Petrol
It is a light crude with API gravity of 39.6 degrees
The presence of 0.24 percent of sulphur, makes it a sweet crude

Brent

It is a combination of crude oil from 15 different oil fields in the Brent and North Sea areas
It is a reasonably "light" and sweet crude oil with API gravity of 38.3 degrees
Comprises 0.37 percent of sulphur
It is is ideal for making Motor Spirit (Petrol) and middle distillates
Crude Oil Pricing in India
India's domestic crude oil production in July 2019 was 2,769 thousand tonne (TMT), and in 2017, India had 600 million metric tonnes (MMT) of proven oil reserves
In 2020, crude oil pricing nosedived from an average of about $55 per barrel to $20 by the end of March due to the slumped demand during the COVID-19 pandemic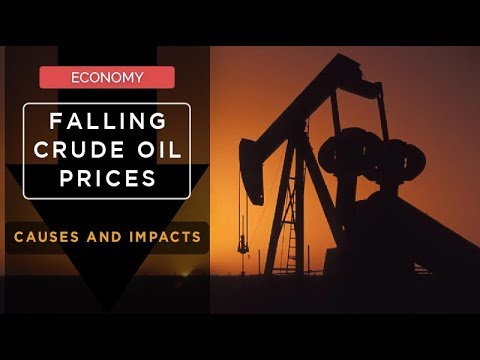 Also, read Oil Price War & Implications: RSTV- Big Picture
IAS aspirants can visit the UPSC Syllabus page and know the comprehensive syllabus and exam pattern for the upcoming Civil Services prelims and mains examination.
Frequently Asked Questions about Crude Oil Pricing
Q1
What are the factors affecting crude oil prices?
Demand: Constantly on the rise.
Supply – Iran factor and low spare capacity.
Inventories – Have dropped significantly; Demand is higher than supplies.
Capital Expenditure: Future supplies at risk.
Geopolitical Risks: Iran factor and potential trade wars.
Q2
What's the major factor that affects the supply of oil?
Crude oil prices are determined by global supply and demand. Economic growth is one of the biggest factors affecting petroleum product—and therefore crude oil—demand. Growing economies increase demand for energy in general and especially for transporting goods and materials from producers to consumers.
For any further information, updates or study material, candidates can turn to BYJU'S for assistance.