For all IAS Aspirants, looking for Books to be read for UPSC, are in the right place. You can find plenty of "Must-Read Books for IAS Preparation" lists filled with plenty of books if you search around for material to help you start your preparation for UPSC.
But most of them are bloated lists, meant to scare you into thinking there is too much to study!
Here is a shortlist of the books to prepare for the IAS exam which IAS Aspirants must grab first, (and sometimes just download for free!).

Explore The Ultimate Guide to IAS Exam Preparation

Aspirants should always adhere to UPSC Syllabus while preparing for the IAS Exam!

IAS aspirants can check the links mentioned below for UPSC preparation:
If you are thinking of making a serious attempt at UPSC preparation these UPSC books should be your first companions. We have listed 10 Must-read books for UPSC Mains & Prelims and briefly described why we think it is a must-read for UPSC exam.
Also, this article gives a brief idea for IAS Aspirants on how to make maximum use of the IAS books. The UPSC Exam preparation books listed in the recommended order in which they should be read once you start your preparation.
Remember: These are the Must-have books for UPSC Exam and are also the Best books for IAS preparation.
Reading these must-have books will impart IAS Aspirants with enough information regarding the topics given in the UPSC syllabus for IAS Exam.
Candidates should practice reading and understanding the depth of the topics properly so that its easier for them to memorize important events, dates, etc.
Important Books
The top 10 must-have books for IAS aspirants preparing for the UPSC Exam are as follows:
1. India After Gandhi by Ramachandra Guha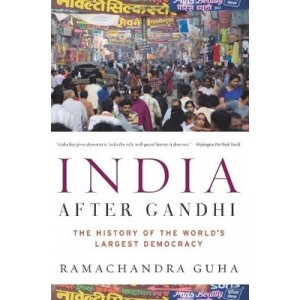 Why you must read it: It is not easy to put a lot of things in context in Indian Politics without knowing what has been playing out over the years. Most of our history textbooks stop their chapters after the one on Independence of India.
Guha takes up the story from there and brings it close to modern India we have grown up in. The book will give you a better understanding of how India has changed since Independence and some of the big events that shaped today's India.
How you should read it: It is close to 900 pages in length, so let us not pretend we can finish it in one sitting. The best approach is to read one chapter a week. This is because our aim is not to just to read the whole book as fast as possible but to read and then remember as much of it as possible. There are some tricks to help you remember all that you learn, as we have seen. What you should do is read one chapter this week and then read around about the incidents from that chapter. Read Wikipedia, read some blogs about it, read newspaper articles about it, think about it. Then make a short summary of the main events/arguments of the chapter from memory. If you want you can send us your chapter summaries and we will publish the best ones – the best summaries (the ones that get published – they need to be at least 1/4th of the chapter's actual length to be published) will get gift vouchers from Amazon/Flipkart. After this make an outline of the chapter with only some keywords, this time looking through the actual book. Now get your study partner (you should have one, if not contact us and we can arrange for one) or your mentor and explain the chapter to that person – looking only at your key-word notes, and not at the book itself! Do this for each chapter and you will be the Grand Master of Modern Indian History within a few months! Of course, if you want you can speed up the process and make it 1 chapter per 3 days instead of per week – but make sure to engage with each chapter and make it stick! Supplementary Read: India Since Independence by Bipan Chandra
2. NCERT books: The Complete Package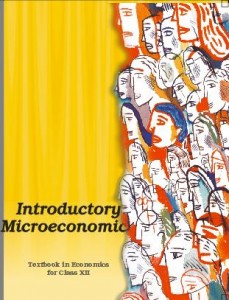 Why you must read it: They should form the basics of your preparation. No matter what coaching you go to or what books you refer to, NCERTs are a must-read for every aspirant. How to Read NCERTs is a separate article. Read it for a comprehensive overview of NCERT study Strategy. Point to note: NCERTs should be read in parallel with the other books we have given here and with the rest of your preparation – do not think you will finish NCERTs first and then read other things. NCERTs are not enough for your preparation. Make sure you read the relevant NCERTs when reading the other books on the list – don't mix subjects too much in a single day. Give a whole day to polity, for example.
3. Indian Polity by M. Laxmikanth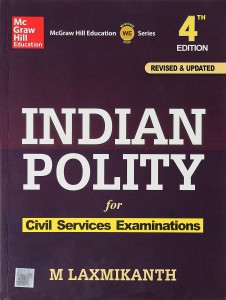 (Must-read book for UPSC – Polity/Laxmikant book for IAS)
Why you must read it: This is one book that is sure to find a place in the IAS aspirants list of books for the UPSC exam. Polity is a tough subject to get into. Unfortunately, Laxmikanth won't make it easier. However, reading through Laxmikanth is the best way we know to get students attuned to the subject. Laxmikanth alone won't get you good marks or teach you how to think about the Indian Polity, but if you allocate 3 weeks to Laxmikanth and just finish the book off, you can be confident that at least whatever you read in Polity will make some sense to you.
That is why all IAS Aspirants should read this book very early during preparation. It is one of the best books to prepare for IAS exam.
How you should read it:
Step-by-step:
First Reading: IAS Aspirants should not make a complete mess of the book by underlining all over the place. Most things in the book should be new to you, so in the first read do not try to make notes. Just underline or highlight everything you think you are not familiar with or you might forget. This might take you 2-3 weeks.
Second Reading: Wait for a week before you go for a second reading. Just go through the parts you highlighted and see if you are able to recollect things. Go to our practice tests and test your knowledge. Mark in a different colour anything that looks like complete greek to you now! Google things you forgot to see if better explanations are there. Make short notes on those things and stick them to the relevant pages.
Third Reading: Do this immediately after Second Round. This time read from cover to cover again. If possible get a fresh book to read from. Make chapter summaries of each chapter. (Send them to us and if we publish you can buy your fresh book with the gift voucher!!) make sure chapter summaries include better explanations you found on the web or in the NCERTs.
Make skeleton notes with only key terms for each chapter too. Go for a walk and try to see if you remember what everything means. Now call your mentor or study partner and try to explain each chapter to them, looking only at your skeleton notes! Ask them to bow to the new Grand Master of Polity!
4. Indian Economy by Ramesh Singh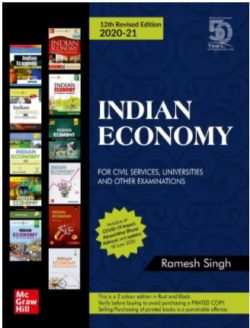 Why you must read it: Again, not a great book by any shot but it is the most comprehensive in the market. Our tablet students can skip it altogether if they want, but it is advised that you approach Ramesh Singh in the same manner as Laxmikanth above. — SEE ABOVE — This should be the fourth book you read. Aim to finish this too at the earliest so that newspapers will start making good sense.
What you should focus on: One big difference is that here the skeleton notes are already provided for you – the Table of Contents of Ramesh Singh is phenomenal – it is comprehensive and covers everything. If you want to look at only the Table of Contents, have a look here for a downloadable version. It is in a poster format. Download it, print it and stick it up! The ToC is more useful than the book – use it for constant revision once you have read the book at least once. Make sure you get the latest edition. Again, send us chapter summaries to win gift vouchers you can use to purchase new editions, etc.
5. Introduction to the Constitution of India by D.D. Basu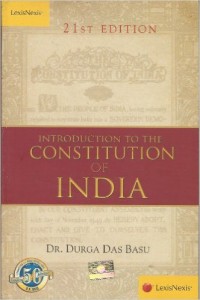 Why you must read it: Once you have the basics of modern history, economy and polity in hand, it is time to go a bit deeper. You can do this by choosing DD Basu. Here things covered in a shallow manner in Laxmikanth is given in more detail. Reading this book will teach you how to think about some of the important constitutional issues and how the constitution itself took shape.
How you should read it: Do not go for a very exhaustive reading here. The focus should be on understanding well. Hence skip directly to making skeleton notes of key points and then explaining to mentor/study partner. Get feedback on how much sense your explanation is making. Start writing mains level questions in our answer practice session. Again, if you want you can make and send us chapter summaries. We will publish them and reward the best ones.
6. India's Struggle for Independence by Bipan Chandra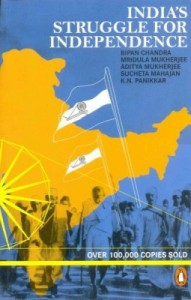 Why you must read it: Except for a few books such as the Spectrum books civil services, this is the most structured book on Modern Indian History you can read. Some blogs will ask you to read Spectrum book for IAS but do not do it unless you have no time at all and just want to know the events. BC is essential if you want to learn how things turned out the way they did and able to write informed and well-argued answers to UPSC level questions. That is why this book is always on the list of must-read books for UPSC exam preparation.
What you should focus on: Instead of focusing on dates and names, focus on causes and effects and the various explanations for various events. You should be able to explain why any particular event took place in a very simple and concise manner. You should be able to talk about various theories/explanations for the various big events. You should be able to remember and list of the details of certain bills, provisions, proclamations, etc – such as the 1935 act, for example.
How you should read it:
Go decade by decade. Read the relevant chapters for each decade and then list out all the big events of that decade.
Try to draw out connections between all the big events and write them down. Also, check for connections from the previous decade or earlier.
Summarize the entire decade in a nice story like manner, but including details. Try to teach your study partner/mentor and send to us for publishing + feedback.
After you finish, start writing essays on each big event.
Attempt UPSC level questions and get feedback at our Answer Writing Practice section.
7. 2nd ARC Reports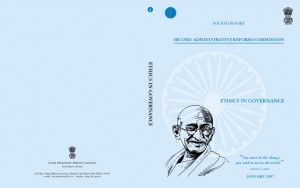 Why you must read it: The best way to get deep into the policymaking world. You understand most of the basic concepts now. Time to start thinking about how to change the country. 2nd ARC had thought a lot about it. Go check out what they thought and improve upon them!
What you should focus on: Primarily on the big challenges in each paper. And chapter level recommendations.
How you should read it:
Skim each chapter and try to understand what issues are being discussed
Try to come up with your own recommendations after you understand the chapter's concerns
Read the recommendations – summarize them. Try to make a single statement or two/three which captures the spirit of the recommendations.
Do this for each chapter in each report
Summarize entire report in less than 1000 pages after finishing a report. Do not look at the report – look only at your skeleton notes
Read about ARC reports in the linked article.
8. The Wonder That Was India by AL Basham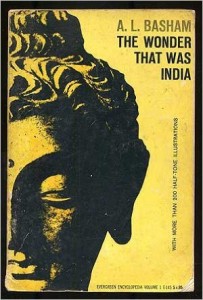 Why you must read it: There is not much ROI in reading about ancient history. This book, on the other hand, is an easy-to-read classic. It will make you proud to be an Indian. How you should read it:
Also, buy spectrum culture book and keep it nearby
Go through spectrum book and mark out the "syllabus areas" and identify where they are covered in AL Basham.
Focus on the major arts and cultural aspects. Make notes on important items (identified from the spectrum)
Whenever you reach a topic mentioned in the spectrum as well, make good notes – both from Basham and from Spectrum!
Again, send summaries/teach, etc.
Try to draw and practice some simple diagrams of things like gopurams, etc.
9. Majid Hussain – Indian Geography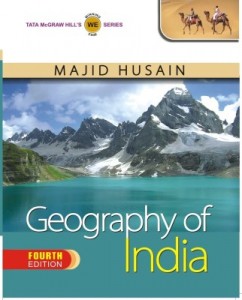 Why you must read it: More organized than NCERT. Quick Read.
How you should read it: Make detailed notes of all concepts. Make skeleton notes, teach, etc. as above. Practice all the important diagrams. We will be giving you a list of important diagrams to practice for UPSC geography. Practice actual questions. Go through the optional syllabus as well, once. Use google to fill some of those also into your notes. You can send us chapter summaries to get feedback. You can get feedback on your answers over at the answer writing practice section.
10. IGNOU Material on Disaster Management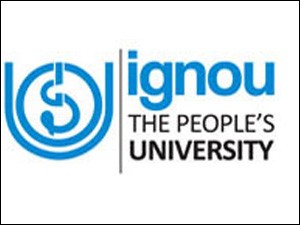 Why you must read it: It is comprehensive and covers most of the required fields if you read with ARC on the same topic. Free marks if you study it well! Questions do not change in this section much over the years. So good ROI Process: follow similar study processes.
Bonus: I C Dhingra & Uma Kapila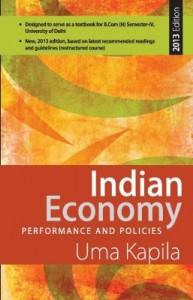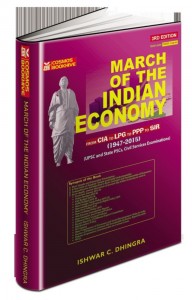 Why you must read it: We are cheating here a bit. These are two extra books, either should be enough. Ramesh Singh will tell you the important topics, but these two books can give you an understanding of how the economy has changed or evolved over time. Uma Kapila is better researched and more scholarly, Dhingra is easier to read and specifically exam-oriented. It is your call which you read.
How you should read it:
Understand each concept as it is introduced, and in a decade by decade manner
List out major reforms as and when discussed: Summarize the need for the reform and the effects of the reform.
Make a list of important events, concepts and reform ideas
Explain each via short notes or chapter summaries or by talking to your mentor/study partner
Connect concepts to things you read in the newspaper, discuss with your parents, uncles etc if they lived through those reforms and what were the newspaper headlines back then, etc.
Get extra familiar with all this weird alien stuff!
Share your chapter summaries and explanations and get feedback from us or mentor/study partner.
Start giving your Grand Master level opinion pieces on current events such as RBI sticking to the status quo in this MP reviews.
You can share your opinions on each day's comprehensive news analysis sections. Best opinion pieces on important policy measures will be published and rewarded with gift vouchers!
Well, that is it. 10 books you should not miss out on once you start your preparation! If you follow the methods given here properly and understand each book well (without neglecting newspapers, of course!), you would be well on your way to mains, interviews and beyond! Get reading!
IAS exam-related queries
How to prepare for UPSC Exam?
All IAS Aspirants should understand the UPSC Exam Syllabus in the first place. The next step is to read the NCERT Books from class 6 to class 12 to build a strong foundation in the subjects. Make short notes from the NCERT books which will be of help during revision.
Subsequently, the IAS Aspirants should prepare a list of standard books required to cover the General Studies syllabus for Prelims as well as Mains and cover the syllabus holistically.
Make revision a ritual. Without regular revision, one cannot crack this examination.
Stick to your booklist and time table. Do not change either your preparation strategy or book list frequently. Doing so will only derail you from making progress.
The UPSC Syllabus is indicative. Stick to the syllabus while preparing for the exam. All the questions in the exam will be well within the framework of the syllabus.
For more such tips, read UPSC Preparation Strategy.
For latest details on UPSC 2023, refer to the linked article.
How to choose an optional subject for UPSC Exam?
Interest in a subject is the most important factor for choosing an optional for UPSC Mains. However, a few other factors do play a role in determining the rate of success.
Here is a checklist for all IAS Aspirants to go through before choosing an optional subject.
Is the study material easily available in the market?
Can the entire syllabus be completed before the exam?
Are coaching and test series available for that particular optional?
You can choose one optional that fulfils the above-mentioned criteria from the List of Optional Subjects for UPSC Mains.
Are NCERT books important for UPSC Exam Preparation?
NCERT books are indispensable for IAS Exam preparation. For IAS Aspirants, they provide a solid foundation during the preparation.
Hence it is important to go through all the NCERT books and keep short notes from NCERT books handy for revision. For crisp and concise notes on NCERT Books, refer to NCERT Notes.
Which are the top magazines one should follow for IAS Exam?
Monthly magazines like Yojana and Kurukshetra are widely followed by the aspirants for Civil Services Exam Preparation.
From previous year question papers, it is safe to infer that a few of the questions appearing in the Prelims exam are directly picked up from these magazines.
In addition, fodder points for mains answer writing can be gathered from these magazines. For a summary of the articles refer to :
How to cover daily current affairs for UPSC Exam?
News Paper is the Bible for UPSC Exam preparation. An aspirant has to cover the newspaper thoroughly on a daily basis in order to stay up to date with the Current Affairs.
For relevant information on various issues, IAS aspirants should keep a track of The Hindu Video Analysis
How to choose UPSC related articles from PIB website?
UPSC aspirants must selectively read from PIB articles and make crisp notes for revision. Only those articles that are relevant for the examination have to be selected for reading.
To save time, you can go through BYJU's PIB summary and analysis. Find the daily compilation of PIB articles and analysis at Best of PIB.
UPSC Preparation Articles: