The BrahMos Missile of the Indian Armed forces is a supersonic cruise missile developed by DRDO and Russia. The defense is an important and dynamic segment in UPSC Syllabus. The commission has asked several questions related to the missile launch, its type, etc. In this article, we will discuss in detail about the BrahMos Missile and its features.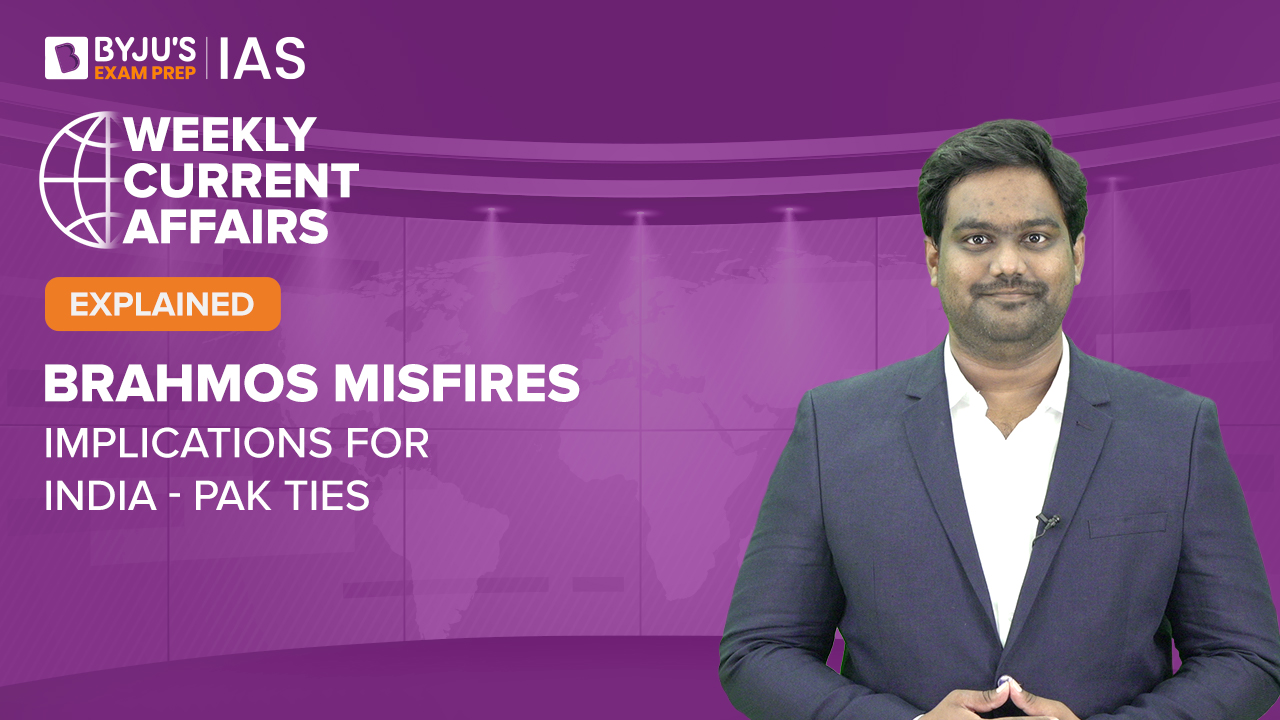 Latest News: On September 14, 2021, it was reported that the government would set up a BrahMos manufacturing unit between Lucknow and Jhansi. The setting up of the manufacturing unit will help in providing employment to the surrounding area.
For more articles about everything related to technology, be sure to visit the 
UPSC Science and Technology Notes
page now!!
To complement your preparation for the Science and Technology segment of the UPSC Exams, check the following links:
What is BrahMos?
The BrahMos is a ramjet supersonic cruise missile of a short-range developed by Defence Research and Development Organisation (DRDO) and the Russian Federation's NPO Mashinostroyeniya.
BrahMos was named after two major rivers of India and Russia: Brahmaputra and Moskva.
The technology used in this joint venture is based on the Russian P-800 Oniks cruise missile and similar sea-skimming cruise missiles from Russia.
Technical Details of BrahMos
BrahMos is a medium-range 2 stage missile. The propulsion of BrahMos can be explained as follows:
Stage 1

Solid Propellant Booster Engine

Is separated after it reaches MACH-1 or Supersonic speed

Stage 2

Liquid Ramjet Engine

Takes the missile close to MACH 3 in cruise phase
Special Features of BrahMos
Stealth Technology

Advanced guidance system

High Target Accuracy (irrespective of weather conditions)

Constant supersonic speed

Operates on '

Fire and Forget

' Principle

BrahMos can be launched from land, aircraft, ships, and even submarines.

One of the heaviest missiles, weighing up to 2.5 tonnes
Click on the link to get the List Of Types Of Missiles In India

BrahMos Missile:- Download PDF Here
The syllabus of the UPSC Prelims exam for general subjects like History, Geography, Economics, Polity, General sciences and CSAT (aptitude) is well defined. However, the IAS current affairs segment which is undefined and dynamic is emerging as an unpredictable part of the UPSC exam. In this context, candidates have to concentrate on both the static and the current affairs areas. In this regard candidates can refer to the links given in the table below: 
For more UPSC related preparation materials and articles, visit the links given in the table below. You can familiarise yourself with the exam pattern by visiting the  UPSC Syllabus: