Sultanpur native Pratibha Verma secured the third rank in the All India Civil Services Exam 2019. A topper throughout her school and college, Verma was nevertheless surprised on hearing that she achieved AIR 3 in the IAS exam and also was the topper among women candidates. Read on for Pratibha Verma's IAS Success Story.
For more IAS Success Stories, aspirants may refer to the linked article.
Pratibha Verma IAS Topper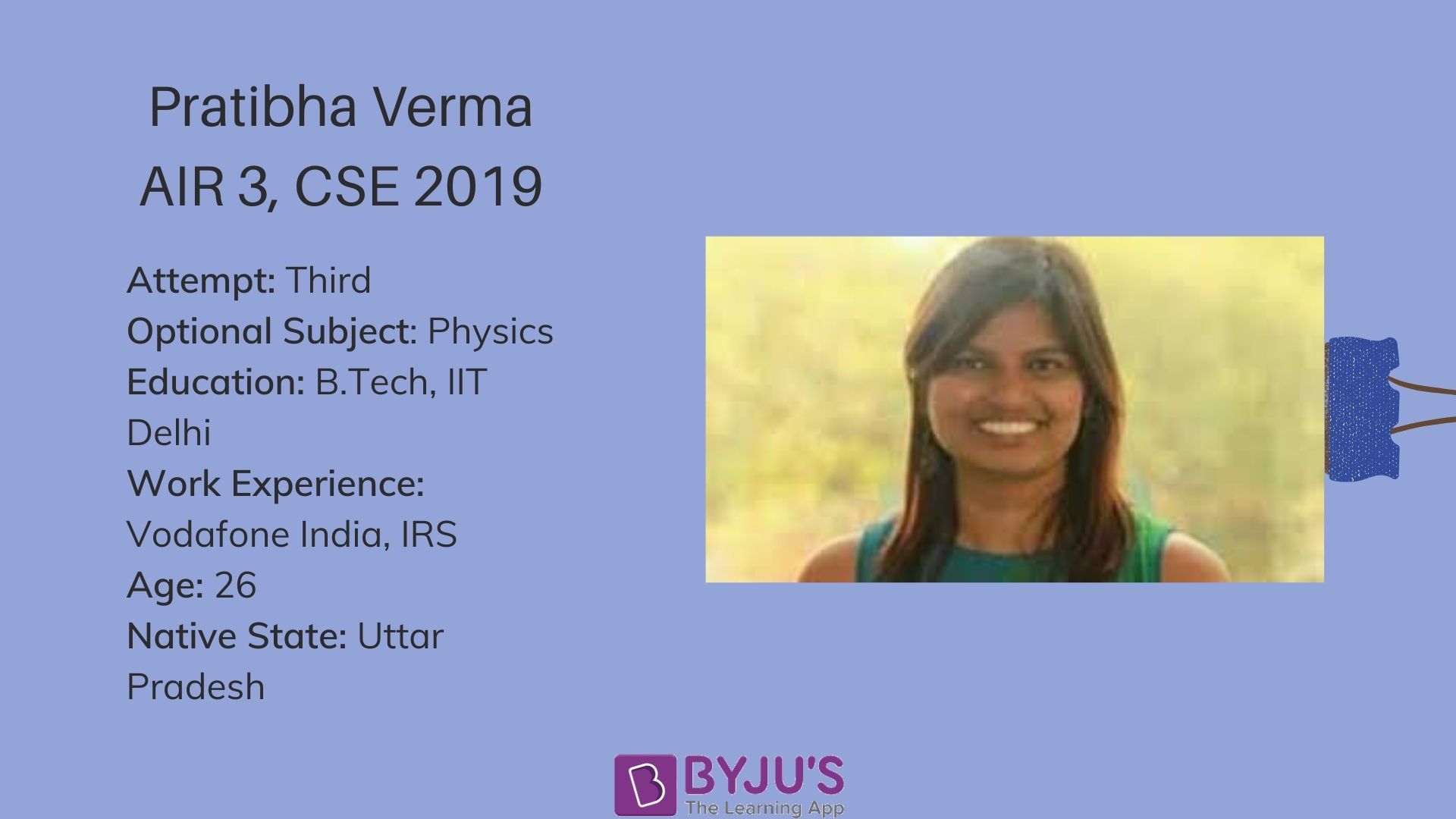 Pratibha Verma is a native of Sultanpur, from where she finished her schooling. Daughter of two teachers (her father retired as the Principal of a government intermediary school and mother is a school teacher), Verma was a brilliant student throughout. After her schooling, she got through the IIT entrance exam and secured a seat at IIT Delhi for B.Tech.
Verma was placed with a private company soon after her graduation from IIT and worked in this sector for almost two years. However, the 'civil services' was always on the back of her mind, ever since she was associated with the NSS during school. Having worked with NGOs that worked for women empowerment, Verma knew that this was an area in which she wanted to work in the future, and pursued the IAS as a means to realise that dream.
Pratibha Verma's Previous Attempts
Verma cracked the IAS exam in her third attempt. Her first attempt was in 2017 when she failed to clear the UPSC Prelims. In her second attempt in UPSC 2018, Verma cleared the exam and secured a rank of 489. She was allotted the Indian Revenue Service (IRS). She was posted as an Income Tax Commissioner in Nagpur. However, Verma was still looking for the coveted IAS, and so took leave from the IRS for preparations.
Verma said she learnt from her mistakes in her previous attempts and modified her UPSC preparation accordingly.
One of the most important aspects of clearing the exam, according to Pratibha Verma, is the choice of optional subject. She chose Physics as her optional. She says, "the optional subject should be chosen on the basis of the course and subjects pursued during graduation,".
For more tips on how to select an optional subject for UPSC, click on the linked article.
Aspirants can go through the video of Pratibha Verma to learn the strategies that she followed-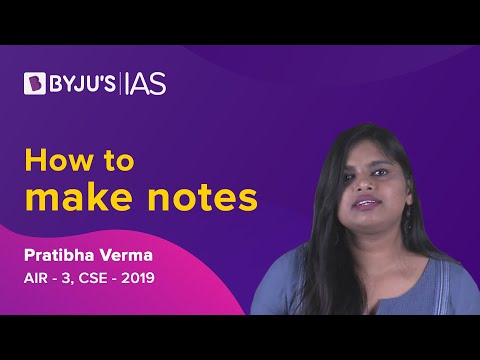 IAS Topper Pratibha Verma acknowledges the BYJU'S IAS Program's role in her success
Verma says of the BYJU'S IAS Mock Interview Program, "Their mock interviews stood out in quality and helped me gain many new perspectives. This helped me work on my areas of weaknesses across many dimensions of the personality test."
Refer to IAS Interview Questions for more details on types of questions asked in UPSC Personality Test and related updates.
Motivation 
Pratibha Verma says her parents supported her dreams wholeheartedly, and thank them for her success. She also has a sister and two brothers.
Verma's main motivation was civil servants themselves, who she says, are the first responders in times of crisis. This propelled her to go for the IAS despite getting into the revenue service. She was also inspired by previous women candidates who had stupendous success in the IAS exam and women bureaucrats who shone in their careers.
As an IAS officer, Verma hopes to work for women empowerment and issues related to children, especially in her home state of Uttar Pradesh.
Being a UPSC aspirant, you can read about profiles of various other IAS Toppers and seek motivation to crack UPSC 2021 in the first attempt:
To know more about IAS Toppers, check the linked article.