24 December 1973
1973 — Periyar, leader of Self-Respect Movement, passed away
---
What happened?
On 24th December 1973, Periyar, the social activist who started the Self-Respect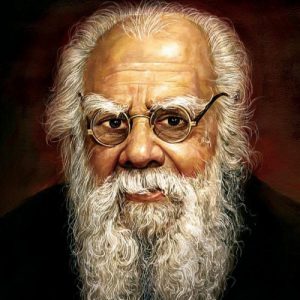 Movement passed away.
Biography:
Erode Venkatappa Ramasamy was born in 1879 in Erode, then a part of the Coimbatore district of the Madras Presidency.
He later came to be called "Periyar", which in Tamil means 'respected one' or 'elder'. He was also popularly referred to as Thanthai Periyar.
He was a respected Indian social activist and politician who started the Self-Respect Movement and the political party Dravidar Kazhagam. He is also known as the 'Father of modern Tamilnadu'.
His works against the Bhraminical dominance, oppression of women in Tamil Nadu, caste prevalence are exemplary.
Periyar promoted the principles of rationalism, self-respect, women's rights and eradication of caste. He opposed the exploitation and marginalisation of the people of South India and the imposition of what he considered Indo-Aryan India
In the year 1919, E.V. Ramasamy joined the Indian National Congress (INC) but resigned in 1925 when he started feeling that only the interests of the few elite sections of society were being catered to by the party.
In 1924, Periyar participated in a non-violent satyagraha in Vaikom in Kerala.
From 1929 to 1932, he travelled to British Malaya, Europe, and Russia which had a great influence on him.
In 1939, E.V. Ramasamy became the head of the Justice Party, changed its name to Dravidar Kazhagam in 1944.
The party later split with one group led by C. N. Annadurai forming the Dravida Munnetra Kazhagam (DMK) in 1949.
He advocated for a separate, independent "Land of Dravidians" – Dravida Nadu while continuing the Self-Respect Movement.
Also on this day
---
1814: The War of 1812 between the U.S. and Britain was ended with the signing of the Treaty of Ghent in Belgium
1999: An Indian Airlines plane was seized during a flight from Katmandu, Nepal, to New Delhi. In Afghanistan, the 150 hostages were 
freed on December 31 after India released three Kashmir militants from prison.