05 May 1911
Birth of revolutionary freedom fighter Pritilata Waddedar
---
What happened?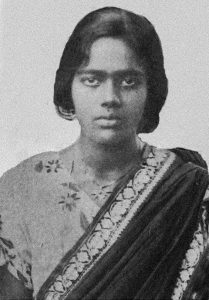 Pritilata Waddedar, the young revolutionary freedom fighter was born on 5 May 1911 at Dhalghat village, in modern-day Bangladesh.
Pritilata Waddedar
Pritilata Waddedar was born to Jagabandhu Waddedar, a clerk working with the Chittagong Municipality, and his wife Pratibhamayi Devi at Dhalghat in Chittagong.
Pritilata had five other siblings.
She studied in a school in Chittagong and was called a meritorious student.
She was inspired by the valiant freedom fighter Rani Laxmibai of Jhansi.
After finishing her schooling, she took admission at Eden College in Dhaka. In her intermediate exams, she stood first in the Dhaka Board.
After this, Pritilata went to Calcutta to pursue graduation in psychology at Bethune College.
After completing her education, she returned to her native Chittagong and took up a job as the headmistress of a local school.
In June 1932, Pritilata met another revolutionary leader Surya Sen at Dhalghat. She was keen to join the revolutionaries and drive away the English from India.
Some of the revolutionary fighters objected to women being on board, but Pritilata was permitted to join the group since it was conjectured that women could be useful in transporting weapons as they would not attract as much suspicion as their male counterparts.
At that time, Surya Sen and his group had decided to assassinate a police officer from Chittagong called Craig. However, in a case of mistaken identity, another officer was killed by revolutionaries Ramakrishna Biswas and Kalipada Chakravarty. They were arrested after the act and Biswas sentenced to death and Chakravarty deported to the Cellular Jail in Port Blair.
Pritilata met Biswas on several occasions while he was incarcerated and these meetings had a deep impact on the young fiery lady.
As part of Surya Sen's group, Pritilata was part of several raids and attacks on symbols of British power in India like the Telephone & Telegraph offices and the reserve police line.
There was a British-exclusive club called the Pahartali European Club which attracted the attention of the revolutionaries. This club reportedly had a board which said, "Dogs and Indians not allowed."
Surya Sen decided to attack this club and torch it. The D-Day of the attack was fixed as 23 September 1932. Pritilata was designated as the leader of this attack. All the group members were provided potassium cyanide which they were asked to consume if caught.
On the assigned day, Pritilata led the gang. She was dressed as a Punjabi man.
The attack commenced at 10:45 PM. They barged into the club which at that time had about 40 people inside. Some of the British officers started shooting back. Pritilata sustained a bullet injury then.
In this attack, one woman died and 11 other people were injured.
Pritilata, who was sure to be caught by the British, swallowed the cyanide pill and paid the ultimate sacrifice to the cause of the nation. She was just 21 years old.
Her body was recovered and identified by the police the next day.
Pritilata is remembered as an inspirational woman who showed no fear in the face of adversity. Despite her valiant sacrifice, her name is hardly recognised by an average school student in India. There are, however, schools and places named after her in India and also in Bangladesh.
Also on this day
---
1479: Birth of the third Sikh Guru, Guru Amar Das. 1821: Death of Napoléon Bonaparte, French military leader and emperor. 1883: Birth of Archibald Wavell, Viceroy of India from 1943 to 1947. 1903: Birth of freedom fighter and Gandhian T. S. Avinashilingam Chettiar. 1916: Birth of Giani Zail Singh, 7th President of India.
See previous 'This Day in History' here.