12 January 1934
Revolutionary Surya Sen was hanged by the British
---
What happened?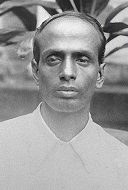 On 12 January 1934, revolutionary freedom fighter Surya Kumar Sen was hanged by the British at the Chittagong Jail.
Surya Sen was an important revolutionary in the history of India. In this article, you can read about his life history for the UPSC exam. Questions can be asked on this topic in especially the UPSC Prelims exam.
Surya Sen was born on 22 March 1894 at Noapara in Chittagong, present Bangladesh. His father was a teacher.
As an undergraduate student in 1916, he heard about the freedom movement in India and was instantly attracted towards revolutionary ideas.
He joined the Anushilan Samiti, a revolutionary organisation in Bengal. In 1918, he completed his studies and started working as a maths teacher at Chittagong.
He trained and groomed youngsters on weaponry and bomb-making. He hatched a plot to raid and seize arms and ammunition from the government, cut off communication from the rest of India, and to isolate Chittagong. This incident came to known as the Chittagong Armoury Raid.
Sen's associates in the plan were Ganesh Ghosh, Lokenath Bal, Ananta Singh and others.
The plan was put into action on 18 April 1930. Sen, along with his associates, raided the police armoury in Chittagong. Another group raided the armoury of the auxiliary forces. The revolutionaries seized arms but failed to locate ammunition. However, they did manage to cut off telephone, telegraph and railway lines. Sen hoisted the Indian flag on the premises of the police armoury, and proclaimed a Provisional Revolutionary Government.
After the raid, they fled towards Jalalabad Hills. On 22 April, government forces engaged the revolutionaries in the hills in a gun battle. 12 revolutionaries were killed while the others including Sen escaped. About 80 troops of the government were also killed in the battle.
Sen hid in disguise in many places to avoid capture by the British. However, he was betrayed by a man named Netra Sen in whose house he was hiding, and in February 1933, the police arrested him. Netra Sen was later killed by other revolutionaries in revenge for the betrayal.
Surya Sen was brutally tortured by the police before being hanged on 12 January 1934. He was 39 years old.
Along with Sen, Tarakeswar Dastidar, who had tried to rescue Sen from the prison, was also hanged by the authorities.
The Indian and Bangladeshi governments have released postage stamps in honour of the great martyr.
Also on this day
---
1863: Birth of Swami Vivekananda in Calcutta.

1895: Birth of Dr. Yellapragada Subbarow, the unsung Indian scientist who discovered the function of adenosine 
triphosphate (ATP) and also developed methotrexate for the treatment of cancer.
Also see: