SOCIAL ISSUES
1. Muslim law board files affidavit in SC, says 'triple talaq undesirable practice, will issue advisory against it'
INTERNATIONAL RELATIONS
1. No room yet for India in NSG, says China
ECONOMY
1. Modi launches new projects in Kutch, Gujarat 
2. Pradhan seeks discount on oil 
3. World's smallest nation ratifies Solar Alliance Pact 
INTERNAL SECURITY
1. Army set to get 11 attack helicopters 
***********************************************************************************

.
***********************************************************************************
Useful News Articles for UPSC Current Affairs
A. GS1 Related
1. Muslim law board files affidavit in SC, says 'triple talaq undesirable practice, will issue advisory against it'
Context: instant triple talaq and dignity of women issue.
In news:
All India Muslim Personal Law Board (AIMPLB) resolution: Muslims who resort to instant triple talaq will be socially boycotted by other Muslims.
New code of conduct:
Lays emphasis on a layered settlement of disputes between husband and wife through mutual interaction.
If the issue is not resolved mutually, then the elder members of both families will intervene.
If this too does not work, divorce is resorted to as a final option.
B. GS2 Related
Category: INTERNATIONAL RELATIONS
1. No room yet for India in NSG, says China
In news
China to oppose India's unilateral entry into the Nuclear Suppliers Group (NSG).
Nuclear weapon states that have not signed the Nuclear Non-proliferation Treaty (NPT) are barred from entering NSG.
Bern, Switzerland- plenary session of NSG will be held next month.
India has underscored that NPT membership is not essential for joining the NSG, as was illustrated in the case with France, which became a member of the NSG without signing the NPT. 
Basic Information
Nuclear Suppliers Group
The NSG controls the global exports of nuclear technology and material to ensure that atomic energy is used only for peaceful purposes.
The NSG was founded in response to the Indian nuclear test in May 1974 and first met in November 1975.
The test demonstrated that certain non-weapons specific nuclear technology could be readily turned to weapons development. Nations already signatories of the Nuclear Non-Proliferation Treaty (NPT) saw the need to further limit the export of nuclear equipment, materials or technology.
C. GS3 Related
1. Modi launches new projects in Kutch, Gujarat
In news
Prime Minister Narendra Modi launched new projects at Kandla Port Trust.
To boost India's international trade, Kandla Port will soon be connected with Chabahar port in Iran, which is being developed with India's participation.
Knadla port to be renamed as Deendayal Port Trust to as part of Pt Deendayal Upadhyay's centenary celebrations.
M. said development multi-modal transport system is a must to connect ports with railway networks for seamless movements of cargo.
Key fact: Kandla Port Trust is the largest cargo handling port in the country
2. Pradhan seeks discount on oil
In news
Petroleum Minister Dharmendra Pradhan urged the Organization of the Petroleum Exporting Countries to remove the 'Asian premium' on the crude oil supplied to Indian and Asian buyers, and said there should instead be an 'Asian dividend.'
Key facts
India imports large volume of crude oil.
India makes timely payments and has honoured all its contractual commitments.
OPEC has subsidised western buyers at the cost of Asian buyers.
Asian market is important for OPEC, particularly the fast-growing Indian market which stood by OPEC as a reliable and continued customer there should be an Asian dividend rather than an Asian premium.
Basic Information
Organization of the Petroleum Exporting Countries:
OPEC, is an intergovernmental organization of 13 nations as of 2017, founded in 1960 in Baghdad by the first five members (Iran, Iraq, Kuwait, Saudi Arabia, Venezuela), and headquartered since 1965 in Vienna.
As of 2015, the 13 countries accounted for an estimated 42 percent of global oil production and 73 percent of the world's "proven" oil reserves, giving OPEC a major influence on global oil prices that were previously determined by American-dominated multinational oil companies.
OPEC's stated mission is "to coordinate and unify the petroleum policies of its member countries and ensure the stabilization of oil markets, in order to secure an efficient, economic and regular supply of petroleum to consumers, a steady income to producers, and a fair return on capital for those investing in the petroleum industry."
The organization is also a significant provider of information about the international oil market.
Members: As of January 2017, OPEC's members are Algeria, Angola, Ecuador, Gabon, Iran, Iraq, Kuwait, Libya, Nigeria, Qatar, Saudi Arabia (the de facto leader), United Arab Emirates, and Venezuela, while Indonesia is a former member. 
3. World's smallest nation ratifies Solar Alliance Pact
In news:
The world's smallest republic, the tiny island nation of Nauru — has become the sixth country to ratify the International Solar Alliance (ISA) Framework pact initiated by the Indian and French governments at the climate change summit held at Paris in 2015.
Five more African nations — Comoros, Cote d'Ivoire, Somalia, Ghana and Djibouti — have committed to sign the Solar Alliance pact during the ongoing meeting of the African Development bank in India.
Headquartered in India, the alliance conceived as a coalition of solar resource rich countries to collaborate on meeting their energy needs through a common, agreed approach, will become a legal entity once at least 15 countries ratify and deposit the framework agreement.
India has earmarked about $2 billion to finance solar projects in Africa out of it commitment to provide $10 billion of concessional lines of credit for projects in the continent.
1. Army set to get 11 attack helicopters
In news
Apache multi-role attack helicopters: The Boeing AH-64 Apache American four-blade, twin-turboshaft attack helicopter and is the most advanced multi-role heavy attack helicopter in the world.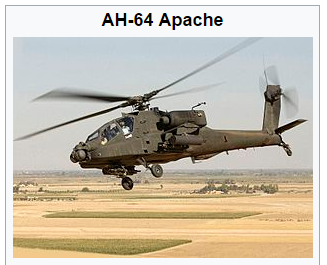 Deal with U.S.: Under a $3-billion deal, India has contracted 22 Apache attack helicopters and 15 Chinook heavy-lift helicopters through the Foreign Military Sales program.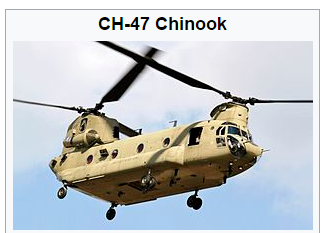 Presently, India operates a mix of Russian Mi-25 and Mi-35 attack helicopters which are with the IAF.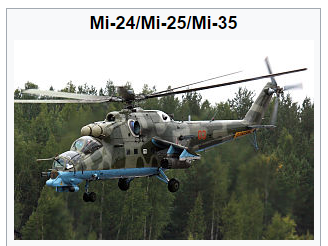 The Army has placed a firm order for 114 indigenously developed Light Combat Helicopters (LCH), which is in an advanced stage of induction, and has also ordered Rudra helicopters, the weaponised variant of the Advanced Light Helicopter (ALH).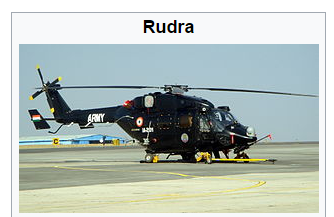 Nothing here for Today!!!
E. Concepts-in-News: Related Concepts to Revise/Learn
Prelims worthy factual information
Canola
Canola  is  the  international trade name  for  mustard carrying  lower  levels  of erucic  acid  —   less  than  2%   —in  oil  and  is  considered  as one  of  the  healthiest options.
Mustard farming is far  more  labour  intensive, especially  for  weeding during  harvest. 
---
 Cobra lily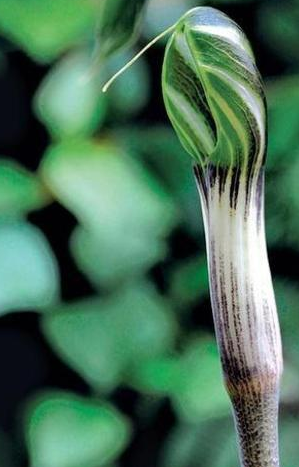 Arisaema translucens , very rare species.
Recently rediscovered in the western Nilgiris after 84 years.
The Toda tribals of the Nilgiris, who know the plant well, have an embroidery motif known as the podwarshk, which resembles it
Cobra lilies are at greater risk of extinction from the commercial trade in exotic plants.
Arisaema translucens could be considered 'critically endangered'.
---
The Battle of Imphal
The Battle of Imphal took place in the region around the city of Imphal, the capital of the state of Manipur in northeast India from March until July 1944.
Japanese armies attempted to destroy the Allied forces at Imphal and invade India, but were driven back into Burma with heavy losses. T
ogether with the simultaneous Battle of Kohima on the road by which the encircled Allied forces at Imphal were relieved, the battle was the turning point of the Burma Campaign, part of the South-East Asian Theatre of the Second World War.
The defeat at Kohima and Imphal was the largest defeat to that date in Japanese history.
F. Bills/Acts/Schemes/Orgs in News
| | |
| --- | --- |
| Article in News | About the article |
G. Practice Questions for UPSC Prelims Exam
Question 1: The science concerned with vegetable culture is called as
Floriculture
Olericulture
Horticulture
Agriculture
See
Question 2: Yellow revolution is concerned with
Leather and cocoa
Oil production
Petroleum production
Fertilizers
See
Question 3: 

Consider the following statement:
Dragon's Breath is the world's hottest chilli pepper.
oil from the chilli can be used as an anaesthetic
Choose the correct answer
Only 1
Only 2
Both 1 and 2
Neither 1 nor 2
See
Question 4: Consider the following statements:
Cobra lily is found in western Nilgiris
Toda tribals of the Nilgiris, have an embroidery motif known as the podwarshk, which resembles Cobra lily
Choose the correct answer
Only 1
Only 2
Both 1 and 2
Neither 1 nor 2
See
"Proper Current Affairs preparation is the key to success in the UPSC- Civil Services Examination. We have now launched a comprehensive 'Online Current Affairs Crash Course'. Limited seats available. Click here to Know More."