TABLE OF CONTENTS
A. 

GS 1 Related




B. 

GS 2 Related


POLITY, SOCIAL JUSTICE
1. What will hold up the women's reservation Bill?


C. 

GS 3 Related


ECONOMY
1. What are the reasons for rise in global debt?


D. 

GS 4 Related




E. 

Editorials




F. 

Prelims Facts


1. Maharashtra's ephemerals
2. IBSA meet seeks to amplify the Global South's voice
3. Bihana Didi wins Norman Borlaug award for introducing rice variety
4. Kaobal Gali-Mushkoh Valley opens up for tourists
5. Tamil Nadu, Kerala to join hands to count endangered Nilgiri tahr


G. 

Tidbits




H. 

UPSC Prelims Practice Questions




I. 

UPSC Mains Practice Questions



Nothing here for today!!!
B. GS 2 Related
Category: POLITY, SOCIAL JUSTICE
1. What will hold up the women's reservation Bill?
Syllabus: Constitutional Amendments, Issues Related to Women
Prelims: Provisions of bill
Mains: Pros and cons of the bill
Context:​ Parliament passed the 128th CAA (Nari Shakti Vandan Adhiniyam).​ It provides 33% reservation to women in Parliament and state legislatures with rotation.​ It will also apply to seats reserved for SCs and STs​.
Issues with the bill​
First Issue

: Implementation linked with delimitation exercise.​

In 2002, Article 82 amended to freeze any further delimitation until the figures of the first Census held after 2026 were available.​

So, possible delay until 2031.​

Government's stance: Census and delimitation exercise would be done immediately after the general election.​

So, no benefits in the upcoming General elections.​

Second Issue:

No quota for women within the OBC quota.​
Also read the Delimitation Commission.
History of Women Reservation Bill​
1931: Memorandum by women leaders: equal rights for men and women; adult franchise should be adopted without sex discrimination.​

1955: Government-appointed committee recommended 10% women reservation in Lok Sabha and state assemblies.​

1988: National Perspective Plan for Women (recommended for 30% reservation)​

1993: 33% women reservation in local bodies​

1996: Women's Reservation Bill (81st CAA) introduced in Lok Sabha: 30% reservation in Lok Sabha and State Assemblies. Bill lapsed (as was pending in Lok Sabha)​

1998: Introduced but lapsed as the government fell.​

Reintroduced in 1999, 2000, 2002 and 2003. Couldn't be passed.​

March 9, 2010: Bill introduced and passed in Rajya Sabha, but Lok Sabha did not decide on it. Lapsed.​
Read more on Women's Reservation Bill 2023.
Arguments that support the bill​
Global Gender Gap Report 2022:

India is 48th among 146 countries in terms of Political Participation.​

Compared to the number of women voters, women representatives are much fewer.​

2019 Lok Sabha election, less than 9% of fielded members were women.​

Women who got the chance at the local government level have done exemplary work.​

Many studies done at the Panchayat level prove that women leaders prioritize women's problems, and women are more likely to participate in the policy-making process if the leader of their village council is a woman.​
Arguments against​ the bill
Might benefit only a certain section of women.​

Repeat of the Sarpanch-Pati phenomena.​

The political parties should have taken the initiative to give tickets to women candidates.​
Nut Graf:  After implementation of this act there should be at least 181 women in the Lok Sabha from present 82 women. The share of women will also increase significantly in Legislative Assemblies, where women now comprise less than 10% in 20 States and Union Territories. Hence, the act has many benefits but the concerns also need to be addressed.
C. GS 3 Related
1. What are the reasons for rise in global debt?
Syllabus: Mobilization of resources, Growth 
Prelims: Concept of debt
Mains: Reasons for rise in global debt
Context:​ According to a recent report by IIF (Institute of International Finance)​, Global debt has risen by about $100 trillion over the last decade ($307 trillion now)​. As a share of GDP it is 336%. This rise seen after decline in the past 7 quarters and 80% of this rise is seen in advanced economies.​
What is Global Debt?​
Debt of the governments, private sector, and individuals.​

Governments borrow to Meet various expenditures that they are unable to meet through tax and other revenues​, to Pay interest on the money that they have already borrowed​

Private sector borrows to invest.​
Why Global Debt is rising?​
Debt levels over time rise since the total money supply usually steadily rises each year in countries across the globe.​

Even a simple rise in the total amount of savings in an economy can cause a rise in debt levels as these increased savings are channeled into investments​

Only peculiarity: Rise seen despite an increase in interest rates.​

The reasons for decline in the past 7 quarters are – Reduced economic activity; Inflating away of debt by the governments (which eventually led to inflation.)​
Read more on Sansad TV Perspective: Global Debt Distress.
Concerns?​
Debt sustainability, especially when taken to give out freebies.​

Central banks across the world have been increasing interest rates to fight inflation: can increase pressure on governments.​

Rising private debt is also a cause of concern: can cause unsustainable booms that may end in economic crisis (like 2008).​
Also read April 2023 Global Sovereign Debt Roundtable.
Public Debt and India's status​
WEF warned at start of 2023 about rising public debt across the world due to 2 reasons:​

India's total debt to GDP Ratio is 170% according to the Economic Survey​

Public debt is 84% of GDP.​

High but sustainable, as long as the economy continues to grow. But need to reign in on non-productive debts.​
Nut Graf: The IIF has warned that the international financial infrastructure is not equipped to handle unsustainable domestic debt levels. Hence the policies of the public and private sector should focus on making the debt sustainable.
D. GS 4 Related
Nothing here for today!!!
E. Editorials

Nothing here for today!!!
F. Prelims Facts
Context: Researchers and environmental groups are documenting floral species in the State and educating people about their existence through nature walks
About Ephemerals​: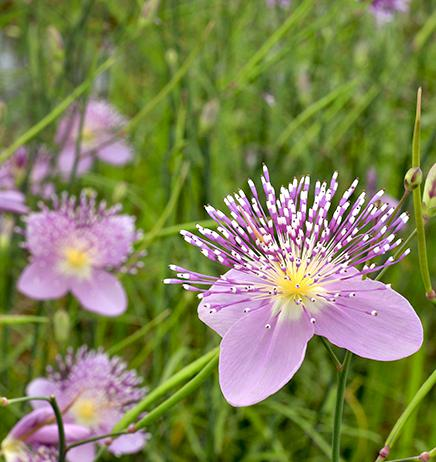 A short-lived plant that grows only during favorable periods and lies dormant as seeds during unfavorable times.​

Monsoon Ephemerals: bloom towards the end of May and throughout June, July, August, and September​.

Examples: Orchids, Lilies, Wild yams, Indian Squill, pond weeds, lantern flowers, etc.​
2. IBSA meet seeks to amplify the Global South's voice
Context: The Indian External Affairs Minister is in New York to address the 78th session of the United Nations General Assembly (UNGA) and for plurilateral and bilateral meetings.
Details:
Joint statement released on the sidelines of UNGA 78th session.​

Standalone meeting of foreign ministers in the first quarter of 2024.​

Reaffirmed stance on supporting and advancing the interests of Global South.​

Peaceful resolution of conflicts​.

UN reforms; expressed "frustration with the paralysis" of intergovernmental negotiations on UN Security Council (UNSC) reform and, more generally, comprehensive UN reform. Called for written decisions and fixed timelines.​

Agreed to push for the adoption of the Comprehensive Convention on International Terrorism at the UN, and "reaffirmed the sole authority of the UN Security Council for imposing sanctions.​

Also called for the reform of the World Bank and the International Monetary Fund and regretted that developed economies had not met their climate finance goal of $100 billion per year by 2020.​
About IBSA:
​
Formalized and named the IBSA Dialogue Forum when the Foreign Ministers of the three countries met in Brasilia on 6 June 2003 and issued the Brasilia Declaration.​

Rotational presidency; Brazil has had it since March 2023.​

5 leadership summits held until now. The 5th IBSA Summit was held in Pretoria on 18 October 2011.​

IBSA Fund: IBSA Facility for Poverty and Hunger Alleviation. Est. March 2004; functional by 2006. Has supported over 35 developmental programs across 31 countries.​

IBSA Fellowship Program: launched Nov 2016.​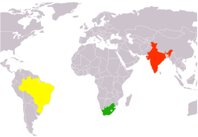 Source: ibsa-trilateral.org​
3. Bihana Didi wins Norman Borlaug award for introducing rice variety
Details:
Odisha Agricultural Scientist Swati Nayak ​has won this award.

3rd Indian agriculture scientist to win this award.​

She and her team formulated a strategy for introducing the drought-tolerant Shahabhagi Dhan rice variety in Odisha.​
About the Award:​
Presented in October every year by the World Food Prize Foundation.​

Informally known as Nobel Prize in Food and Agriculture​.

Recognizes exceptional, science-based achievement in international agriculture and food production by an individual under the age of 40​.

Winners are chosen by an anonymous international Jury.​
4. Kaobal Gali-Mushkoh Valley opens up for tourists
About Kaobal Gali-Mushkoh Valley-Gurez Valley​
Kaobal Gali: A mountain pass (4166.9m) connecting Gurez Valley and Mushkoh Valley.​

Mushkoh Valley:​ In Kargil's Drass sector: site of 1999 war.​ Lush meadows with wild tulips and views of glaciers.​

Home to endangered Himalayan Yew​

Gurez Valley:​ Bandipore District​. It was until now closed for civilians.​ Only log houses exist; no concrete.​ Home to ibex, musk deer, and marmots​.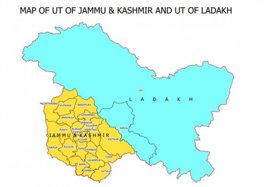 5. Tamil Nadu, Kerala to join hands to count endangered Nilgiri tahr
Endangered (IUCN Status); Southern India's only mountain ungulate.​

Endemic to the Western Ghats and Southern Hills.​

Habitat: ranging between the Nilgiris in the north and the Kanniyakumari hills in the south​

The habitats face pressure from both humans and invasive species (wattles, pines, and eucalyptus in the grasslands).​

State Animal of Tamil Nadu.​

Tamil Nadu launched Project Nilgiri Tahr in December 2022; October 7: Nilgiri Tahr Day.​

A component of Project Nilgiri Tahrs aims to study the possible causes of the lumpy skin disease that has been observed in the animal and suggest a remedy.​

Census proposed under Project Nilgiri Tahr.​
G. Tidbits
Nothing here for today!!!
H. UPSC Prelims Practice Questions
Q1. Consider the following statements, with reference to the Nilgiri tahr:
Nilgiri tahr is an endangered species of goat-antelope.

It is found in the Western and Eastern Ghats of India.

Nilgiri tahr is known for its distinctive curved horns that are present in both males and females.
How many of the statements given above are incorrect?
Only one

Only two

All three

None
CHECK ANSWERS:-

Answer: d

Explanation: Nilgiri tahr is an endangered species found in the Eastern and Western Ghats and is known for its distinctive curved horns.
Q2. With reference to Kaobal Gali in India, which of the following statements is correct?
It is a pass connecting Chamba Valley with the Pangi Valley.

It connects Monkey Valley with the Chandra Valley

It is a pass connecting Tulail Valley in Gurez with the Mushkoh Valley.

It is a pass connecting Bhaga Valley with the Mushkoh Valley.
CHECK ANSWERS:-

Answer: c

Explanation: Kaobal Gali is a pass connecting Tulail Valley in Gurez with the Mushkoh Valley in Drass in Ladakh.
Q3. Consider the following statements, with reference to global debt:
Global debt includes borrowings by governments, private businesses, and individuals.

Governments borrow to cover various expenditures, sometimes including interest payments on previous borrowings.

The private sector often borrows to invest in ventures.
How many of the statements given above are correct?
Only one

Only two

All three

None
CHECK ANSWERS:-

Answer: c

Explanation: Global debt encompasses borrowings by both governments and the private sector, serving various purposes including investments and meeting past financial obligations.
Q4. With reference to "ephemeral plants," which of the following statements is correct?
It refers to a short-lived plant with one or more generations per year.

It primarily grows during unfavorable periods.

It remains in the form of seeds during favorable periods.

It is a long-lasting plant species.
CHECK ANSWERS:-

Answer: a

Explanation: Ephemeral plants are typically short-lived with one or more generations per year.
Q5. Consider the following statements, with reference to IBSA:
IBSA is a forum to address global and regional political issues.

It comprises India, Brazil, and South Africa.

IBSAMAR is IBSA joint naval exercise.
How many of the statements given above are correct?
Only one

Only two

All three

None
CHECK ANSWERS:-

Answer: c

Explanation: IBSA, consisting of India, Brazil, and South Africa, addresses global and regional issues. IBSAMAR is a joint naval exercise of IBSA.