The UPSC IAS Exam is regarded as one of the toughest exams in the country and most of them think that it is not their cup of tea. But people who have the notion that they cannot clear UPSC exam often forget that to achieve anything, all it needs is a sheer amount of determination, persistence and consistent hard work. Most of the candidates fail in this exam as they fail in planning UPSC Preparation Strategies and time management or they just dive into the ocean called UPSC without any knowledge about the exam pattern, syllabus or the type of questions asked in the exam.
UPSC Exam Preparation
So, here we bring a preparation plan, which IAS aspirants as beginners or who have already given an attempt or two and didn't clear, can follow and make their preparation effective and clear this exam.
Why starting a year prior is better?
Yes, it is always advisable that candidates should start their preparation a year before as they will get sufficient time to cover the syllabus. It's not only about the time given though.
Read below specific points about UPSC Exam:
Understanding the vastness of the UPSC Syllabus.
Practice MCQs for prelims
Answer writing for mains
Hence, the UPSC releases the exam dates a year prior so the aspirants get enough time for preparation.
In this article, we'll discuss certain points that will guide the aspirants. UPSC Calendar 2020
UPSC Preparation Tips
Begin with the UPSC Syllabus
To make the UPSC Exam preparation effective, the foundation should be solid; hence it is always recommended to aspirants to get well versed with the UPSC Syllabus of both IAS prelims and mains exams. It is also advised to mug up the syllabus so that aspirants do not waste time on not-so-important topics and make their foundation strong and build their preparation effectively.
Click on the images to get the detailed syllabus: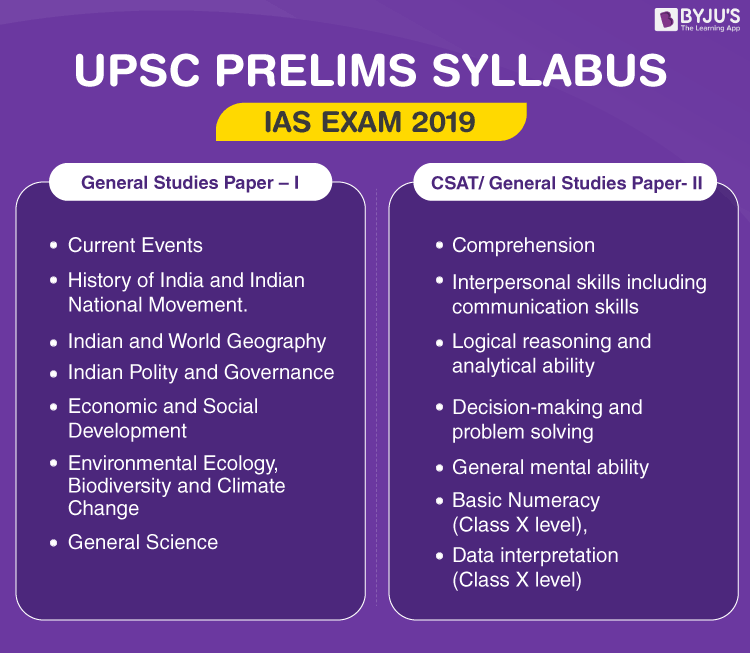 Draft a Plan to cover the UPSC syllabus
Once candidates are thorough with the UPSC Syllabus, all they have to do is to design a plan that contains a list of topics/chapters to be covered and the number of days in which these topics should be covered.
Now you have the list of topics/chapters, assign the specific number of topics/chapters to be covered each day in such a way that all the important topics are covered before the day of the UPSC Exam.
Aspirants should also keep all the necessary sources required to refer during their preparation.
A piece of advice here to candidates that not to burden themselves by referring too many books on one chapter or subject.
So, one should have all the necessary sources beforehand instead of running in search of books in between their preparation, which would be a waste of time.
Start your day with a newspaper reading
UPSC Current Affairs is the dynamic part of the UPSC Syllabus which plays a crucial role in both prelims and mains exam. Hence, candidates should prepare for the current affairs section side by side while covering the static part of the UPSC Syllabus.
Get the Free IAS Preparation Material from the linked article.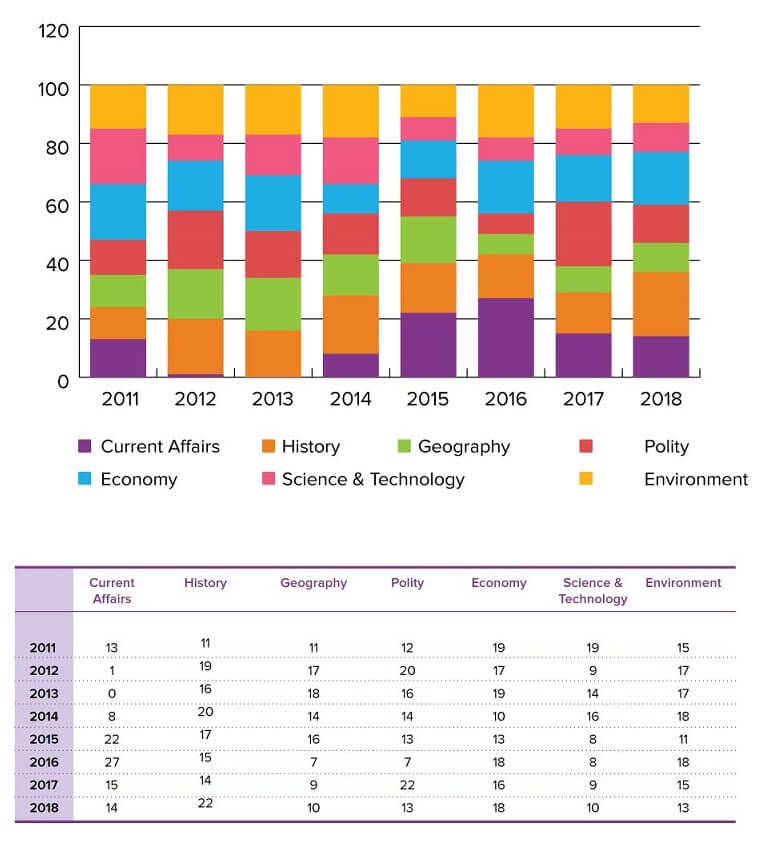 Candidates should make a habit of reading the newspaper like The Hindu, The Indian Express and to mention they should ensure they spend at least an hour or two in reading the newspaper.
Note for beginners: Reading newspaper every day in general and reading newspaper for the UPSC exam current affairs totally differs and every IAS Aspirant as a beginner should understand the concept behind reading the newspaper and know how to read the newspaper for IAS Exam before jumping blindly into the newspaper reading.
Once candidates are done with the newspaper reading they can start with their static subject preparation and cover topics of subjects that overlap with prelims and mains.
Optional Subject of UPSC Mains Exam
Choosing an optional subject is one of the vital decisions an aspirant would take in their UPSC Exam Preparation. IAS Aspirants should always keep in mind that it's the marks scored in Essay Paper, GS Papers and Optional paper taken into account for the final ranking. Hence, it is equally important to devote their time for the optional subject as they invest in other papers and current affairs.
Click the link to know the distribution of marks for UPSC Mains.
Candidates should choose an optional subject that interests them and here, they can go through few thumb rules to choose the right optional subject for UPSC Mains Exam that would help them in choosing the right optional subject for mains exam.
General Studies for UPSC exam
For General Studies part of the UPSC Syllabus, candidates can take two subjects (whichever subjects you feel comfortable with) for e.g. like History and Polity or Geography and Economics and cover for both prelims and mains abreast. Candidates should design a study plan that best suits their skills and abilities and should follow it strictly.
Take part in healthy discussions and debates
Sharing knowledge is broadening knowledge. It is recommended to aspirants to take part in healthy discussions and debates with the fellow aspirants or by leaving comments on any online website on subject related or UPSC preparation related as this will help them in getting a big picture on issues in news and other topics related to the syllabus which might also help candidates in the personality test/interview.
Revision is key to success
Wrap every day of your preparation with revision. Never procrastinate on revising what you have studied for the day and start the next day by taking a glance at what you had studied the previous day.
By following this regularly, the information you have gathered during your preparation will retain in your memory for long.
At the end of the day what matters is how much you remember from what you have studied and not how much you have studied.
Above all, stay away from any kind of negativity and be positive, determined, and perseverant.
Related Links