UPSC Civil Services Prelims General Studies Paper-1 Syllabus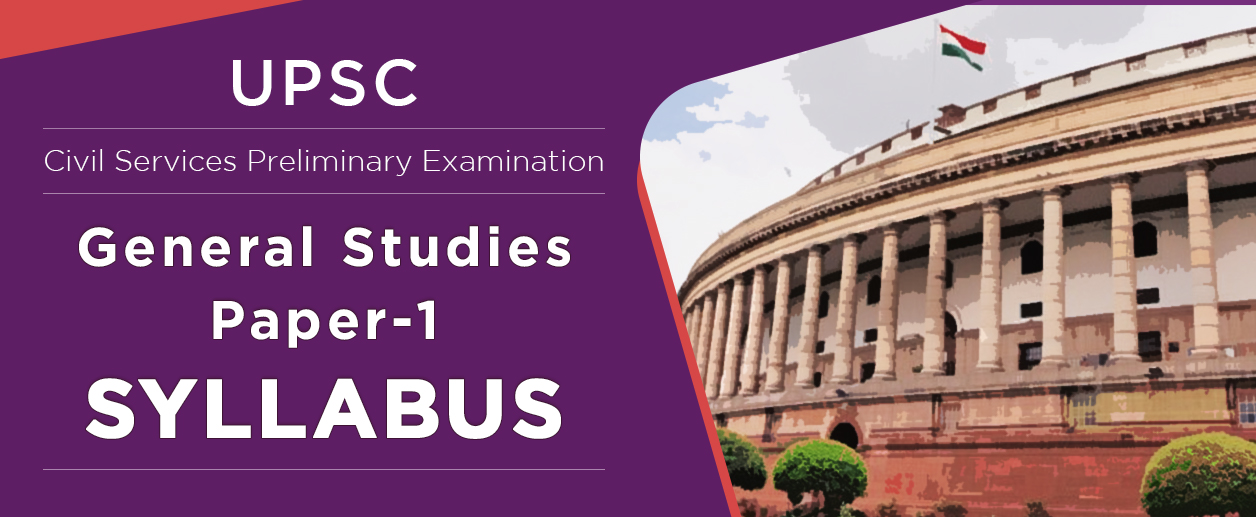 The UPSC General Studies (GS) Syllabus for Preliminary Exam mainly deals with the current affairs for which the IAS aspirants have to keep themselves updated  with the national and international happenings by reading major newspapers like The Hindu, The Indian Express, Business Standards, Press Information Bureau (PIB). Alternatively, the  candidates can also refer to our Daily Comprehensive News Analysis initiative to stay updated with the  Current Affairs related to the UPSC Exam. Daily Comprehensive News Analysis (CNA) is an initiative by BYJU's to simplify current affairs for the all the IAS aspirants. CNA contains important articles and their analysis, from various news papers. Hence, the candidates need not refer to many other newspapers for current affairs. Under CNA, the news is divided into individual topics, sub-topics and are categorised according to the subjects mentioned in the UPSC Syllabus.  
UPSC Syllabus for General Studies (200 marks) – Duration : 2 hours
Current events of national and international importance.

History of India and Indian National Movement.

Indian and World Geography – Physical, Social, Economic Geography of India and the World.

Indian Polity and Governance – Constitution, Political System, Panchayati Raj, Public Policy, Rights Issues, etc.

Economic and Social Development – Sustainable Development, Poverty, Inclusion, Demographics, Social Sector initiatives, etc.

General issues on Environmental Ecology, Biodiversity and Climate Change – that do not require subject specialisation General Science.
It is always good to keep a copy of the UPSC Civil Services Prelims syllabus, organise your IAS Exam preparation and keep a track on the topics you have covered or need to cover.
You can download the checklist to track your preparation for the UPSC Prelims GS Paper-1 by clicking on the link below:
UPSC Prelims General Studies (GS) Paper-I Syllabus/UPSC general studies syllabus pdf.