18 April 1859
Tatya Tope was executed by the British
---
What happened?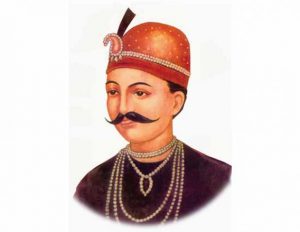 Tatya Tope, rebel hero of the 1857 Indian Revolt, was executed by the British on 18 April, 1859.
Tatya Tope Biography
In this edition of This Day in History, you can read all about the life and times of Tatya Tope, celebrated hero of the Revolt of 1857, for the IAS exam.
Tatya Tope was born Ramachandra Panduranga in the year 1814 in Nasik district, Maharashtra.
His father, Pandurang Rao, was a noble in the court of the Maratha Peshwa Baji Rao II. Tope got acquainted with the Peshwa's adopted son Nana Saheb and the two became close friends. They were also associates in the 1857 Revolt against the British.
Tatya Tope adopted the surname 'Tope' which means commanding officer. It is derived from the Hindi word for canon.
Despite having no formal training in fighting skills, Tope was a brilliant fighter and a master in the art of guerrilla warfare.
He played an active part in the rebellion at Kanpur and then at Gwalior, where he came to the aid of Rani Laxmibai of Jhansi.
His guerrilla tactics left the British amazed at his soldiery.
He had captured Kanpur in 1857 with remarkable skill and established Nana Saheb's authority there. However, at the Second Battle of Cawnpore, the British managed to recapture the city forcing Tope to retreat.
After this, he went to Gwalior to join the rebels there. He operated from Narmada, Sagar, etc. and dodged the British for a while.
He stayed with the Raja of Narwar, Man Singh for some time. However, the Raja had a troubled relationship with the ruler of Gwalior and the British were able to take advantage of this. Man Singh betrayed the trust that Tope had in him and this led to the arrest of Tope from the forest region at Paron, where he had been camping.
The British tried him at a court at Shivpuri and executed him on 18 April 1859.
Tatya Tope was one of the foremost leaders of the Revolt of 1857 whose valour and courage inspire Indians to this day.
Also on this day




---


1858: Birth of social reformer and educationist, Dhondo Keshav Karve.
1898: Execution of Damodar Hari Chapekar, one of the earliest revolutionary freedom fighters.
1916: Death of G. Subramania Iyer, freedom fighter and the founder of 'The Hindu'.
1930: Chittagong armoury raid led by Surya Sen.
See previous 'This Day in History' here.
Related Links: