23 April 1858
Birth of Pandita Ramabai
---
What happened?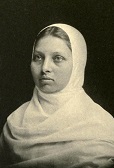 On 23 April 1858, social activist and educationist Pandita Ramabai was born at Canara District in present-day Karnataka.
Pandita Ramabai Biography
In this edition of This Day in History,  you can read all about the life and contributions of Pandita Ramabai, social reformer and educationist for the IAS exam.
Pandita Ramabai was born Rama Dongre to a Marathi Brahmin family in 1858. Her father was a Sanskrit scholar and Ramabai learnt Sanskrit from him initially.
Her parents died during the famine of 1877. Ramabai and her brother travelled all over the country and her fame as a scholar reached Calcutta. The University of Calcutta invited her to give a lecture and also awarded her the title of 'Pandita' because of her erudition in Sanskrit.
She was also conferred with the title of 'Saraswati' owing to her knowledge and interpretations of the various Sanskrit texts.
Renowned reformer Keshub Chandra Sen gave her a copy of the Vedas.
In 1880, Ramabai married Bipin Behari Medhvi, a Bengali lawyer. This was a bold move for that era as it was an inter-caste marriage. It was, therefore, a civil wedding.
Ramabai had a daughter Manorama. Tragedy struck in 1882 when Medhvi died.
After her husband's death, Ramabai started Arya Mahila Samaj (Arya Women's Society) at Pune.
The purpose of the Society was to provide education to women and to discourage and fight against the practice of child marriage.
The government of India appointed a commission to look into the matter of education in 1882. Ramabai gave evidence before the commission. She recommended that women school inspectors be appointed. She also suggested that Indian women be taken into medical colleges since women doctors were needed to treat women.
This event created a ripple effect and even reached the ears of the British monarch Victoria. The result was the establishment of the Women's Medical Movement by Lady Dufferin.
Ramabai travelled all over India giving speeches about the importance of educating women. She left for England in 1883 to study medicine. During her stay, she converted to Christianity.
She also travelled to the USA to attend the graduation of Anandibai Joshi, the first Indian woman doctor. Between her travels, she also wrote and translated a vast number of books.
Returning to India in 1889, she started the 'Sharada Sadan'. She founded the Mukti Mission for the education of child widows.
Many accused her of using these organisations as a front for conversions.
The British government presented her with the Kaiser-i-Hind medal in 1919.
Ramabai died on 5 April 1922, 9 months after the death of her daughter. In October 1989, the Indian government issued a commemorative stamp in her honour.
Also on this day
---
1616: Death of English playwright William Shakespeare. 1751: Birth of Lord Minto, Governor-General of India from 1807 to 1813.
See previous 'This Day in History' here.
Learn more about Pandita Ramabai Sarasvati who challenged every conventional means of confinement that restricted women's rights within the boundaries demarcated by patriarchal doctrines and expressed her rationale to shape the religious customs and practices by referring to the video given below: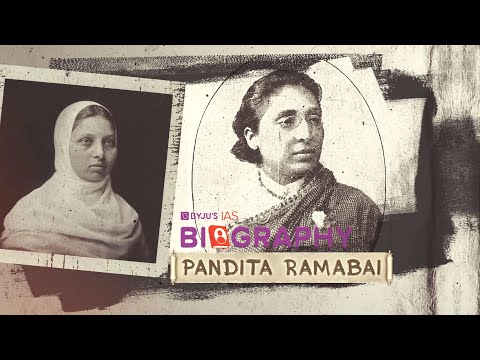 Related Links: