On 6 January 1885, Bhartendu Harishchandra, the 'father of modern Hindi literature' as well as 'Hindi Theatre', passed away aged 34. He wrote under the pen name 'rasa', highlighting the country's poverty, inhuman exploitation and various other social welfare inclined topics. This article helps one briefly understand the life and contributions of Bharatendu Harishchandra.
Aspirants would find this article very helpful while preparing for the IAS Exam.
Aspirants should begin their preparation by solving
UPSC Previous Year Question Papers
now!!
To complement your preparation for the upcoming exam, check the following links: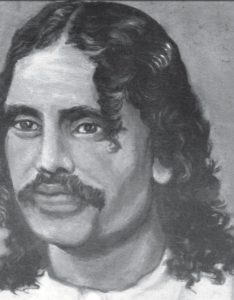 Bhartendu Harishchandra Biography
Bhartendu Harishchandra was born to Gopal Chandra, a poet and his wife in Benares on 9 September 1850.
Harishchandra is said to have composed poetry when he was just five. He also knew several languages like Bengali, Marwari, Punjabi, Gujarati, etc.
He lost his parents while very young but they are said to have had a great impact on him. As a 15-year old he visited the Puri Jagannath Temple with his family and there he came in touch with the Bengal renaissance movement. This influence would infuse his writings with the reality of social, puranic and historical plays.
At the age of 18, he wrote the Hindi translation of the Bengali play 'Vidyasundar'.
He is considered the father of modern Hindi literature as well as Hindi theatre. During his time, Urdu was the court language and also the one that was recognised by the British. Hindi was not given much credence and it was considered underdeveloped and rural. Harishchandra's work did much to revive and accelerate the acceptance of Hindi, especially the Khariboli dialect as a modern mainstream language of literature in North India.
His contribution stretched to the field of journalism as well apart from prose, drama and poetry. At a public meeting of scholars in Benares in 1880, he was conferred the title 'Bhartendu' for his immense services to modern Hindi.
He was the editor of many magazines like Harishchandra Magazine, Kavi Vachan Sudha, Bal Vodhini and Patrika.
He said, "The progress of one's own language is the root of all progress."
He was a wealthy man and he used his immense network of acquaintances ranging from Bengali renaissance reformers to English officials to disseminate Khariboli through his variety of magazines. He infused Khariboli with a new pride and passion.
Within a few decades after his death, modern Hindi had emerged along with various forums for its propagation.
He died young at the age of 34 in 1885 and did not live to see his efforts blooming results.
Some of Harishchandra's Works
Poetry: Bhakta Sarvagya, Prem Tarang, Madhumukul, Uttarardha Bhaktamal, Varsha Vinod, etc.
Drama: Vaidika Himsa Himsa Na Bhavati, Bharat Durdasha, Satya Harishchandra, Andher Nagari, etc.
He also composed couplets and essays.

Also on this Day




---