04 March 1939
Death of revolutionary Lala Har Dayal.
---
What happened?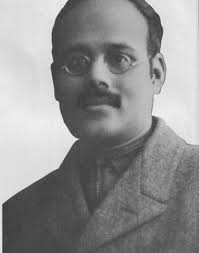 Revolutionary leader Lala Har Dayal passed away in Philadelphia, USA aged 54.
Read more on this revolutionary personality for the UPSC exam.
Lala Har Dayal
Lala Har Dayal was born in Delhi to a Punjabi family. His father, Gauri Dayal Mathur was a Reader in the District Court.
He completed his BA in Sanskrit from Delhi's St. Stephen's College. After that, he received his MA Sanskrit from Punjab University. Despite receiving scholarships to study at Oxford, he returned to India from England where he had gone, in order to lead an austere life. He was much influenced by the Arya Samaj, and activists like Shyamji Krishnavarma, Bhikaji Cama and V D Savarkar.
He wrote extensively and explored anarchist and revolutionary ideas. His radical writings drew attention from the government. So, on the advice of Lala Lajpat Rai, Har Dayal went abroad.
In Paris, he edited a magazine called 'Vande Mataram'. He moved from Paris to Algeria and from there to Martinique where he led a life of asceticism.
An Arya Samaj missionary met him there and asked him to move to the United States of America in order to propagate the ancient Aryan culture.
He lived in different places in the USA and studied and wrote on the works of Karl Marx.
In 1911, he became engaged with industrial unionism in the States.
He became the secretary of the San Francisco chapter of the Industrial Workers of the World.
He wanted to establish communism, and ultimately abolish all forms of coercive government.
Along with Sikh migrants, he started the Guru Govind Singh Sahib Educational Scholarship for students from India.
In 1912, there was an attempt on the life of the Viceroy of India, Lord Hardinge. This had a deep impact on Har Dayal who then became a nationalist from an anarchist. He inspired many youngsters to join the freedom movement of the country. He was involved in the Gadar Party in the USA.
In 1914, the US government arrested him on charges of spreading anarchist literature. Har Dayal then escaped to Berlin and then lived in Sweden for 10 years. He received his doctorate from the University of London in 1930. He then went on a lecture tour covering India, the USA and Europe.
He gave a lecture even on the evening of his death. On 4 March 1939, Har Dayal died in Philadelphia.
Also on this day




---


1961: Indian Navy's first aircraft carrier, the INS Vikrant was commissioned.
1972: National Safety Day was observed for the first time, on the foundation day of 
the National Safety Council.
2016: Former Lok Sabha Speaker P A Sangma passed away.

See previous 'This Day in History' here.