On 9 October 1949, the modern Indian Territorial Army (TA) was inaugurated by the Governor-General of India, C Rajagopalachari. The TA is the second line of defence in India after the regular army. Read more about the territorial army for the IAS exam.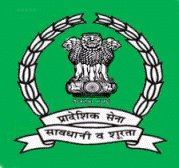 Get an edge over your competition in one of the toughest exams by visiting the UPSC Previous Year Question Papers page
Strengthen your preparation for the UPSC exam by checking the following links:
Facts about the Indian Territorial Army
The TA is meant for people who are already gainfully employed elsewhere to serve in the army. Its role is to relieve the regular Indian Army of static duties and also to help with civil administration during natural calamities and maintain essential services during emergencies. It also provides units to the regular army on a need-basis.
Strength: Currently there are approximately 40,000 first-line troops and 160,000 second line troops in the TA. The TA consists of departmental units such as railway, ONGC, IOC, General Hospital and Telecommunication; and non-departmental units of infantry battalions and ecological battalions that are affiliated to various regular army infantry regiments.
Any male Indian citizen between the ages of 18 and 42 can apply and enter into the TA service provided they clear the written test, interview, medical examination and the necessary training.
Training: There are two systems of training: Urban System and Provincial System.
Urban System
Recruit training – Training on weekends and holidays. Four hours of training is counted as one day. 36 days including a minimum 4-day camp in the first year of training.
Annual Training – Minimum 36 days that could extend up to 60 days including a 14-day camp.
Post Commission Training – Officers should undergo 10 weeks of training within two years of their commissioning. An exception could be made for ex-officers of the regular army.
Provincial System
Recruit Training – Continuous 30 days in the first year.
Annual Training – Continuous two months in the first and following years.
Post Commission Training – Officers should undergo 10 weeks of training within two years of their commissioning.
In both systems, additional voluntary training can be taken if the trainee furnishes a written consent from his employer.
Origins: The British had raised the Indian Defence Force in 1917 to release regular troops from duty in the First World War. There were separate sections for British and Indian troops. This Force was replaced by the Indian Territorial Force for Indians and the Auxiliary Force for British and Anglo-Indians in 1920. After independence, the modern Indian Territorial Army was inaugurated by C Rajagopalachari on 9 October 1949. On this day every year, the Prime Minister's Territorial Army Day Parade takes place.
Operations: The TA was engaged in military operations in the wars of 1962, 1965 and 1971. Other operations it has participated in include Operation Pawan (Sri Lanka), Operation Rhino and Operation Bajrang (Northeast) and Operation Rakshak (Punjab and J&K). It has also aided during natural calamities and industrial unrests such as the Latur earthquake, the cyclone in Odisha and in Uttarkashi in Uttarakhand.
The soldiers and officers of the TAS have been awarded numerous awards like the following:
Vir Chakra – 5; Shourya Chakra – 4; Ati Vishisht Seva Medal – 5; Yudh Seva Medal – 1; Vishist Seva Medal – 26; Sena Medal – 72; Mention-in-Dispatches – 16; and Chief of Army Staff Commendation Card – 252.
Many famous personalities including sportspersons, artists and politicians have been made honorary officers of the TA, most famous being M S Dhoni, Abhinav Bindra and Mohanlal. Many other eminent persons have also voluntarily entered into service with the TA.

Also on this day 


---


1877: Birth of Pandit Gopabandhu Das, freedom fighter and social reformer in Puri, Odisha.
1897: Birth of M. Bhaktavatsalam, freedom fighter and former Chief Minister of Madras State in Madras Presidency.
1962: Uganda gained independence from the UK.
1963: Death of Saifuddin Kitchlew, freedom fighter and the first Indian to win the Lenin Award for International Peace.
1981: Capital punishment abolished in France.
2006: Death of Kanshi Ram, founder of the Bahujan Samaj Party.

See previous 'This Day in History' here.
Related Links: