Athar Aamir-ul-Shafi Khan, a 23-year-old became the second Kashmiri to become an IAS officer by securing the second rank on the UPSC 2015 Topper list.
The IAS Topper 
page is the best place to know about the ways and means to crack the exam.
 Visit the page now!!
The following links will complement your UPSC preparation:
UPSC Topper 2015 backstory
Athar completed his 11th and 12th from Tyndale Biscoe School in Srinagar.
He wanted to pursue BE so Athar Aamir Ul Shafi Khan did his engineering in IIT-Mandi and graduated with an Electrical engineering degree.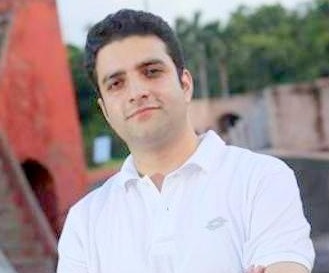 IAS Topper Athar hails from Anantnag in South Kashmir and secured the second rank in his second attempt at the age of 23.
In his first attempt in 2014, he got selected for Indian Railway Traffic Service (IRTS) for which he was undergoing training in Indian Railways Institute of Transport Management, Lucknow.
For Athar Khan, IAS was his first love and he planned to do both, so he joined the training and appeared for the IAS exam again.
These repetitive efforts by Athar got him into IAS. His determination and clarity resulted in Athar Aamir Ul Shafi Khan's success. These efforts have taken him from a small village, Devipora, in Anantnag district to the corridors of power in Indian bureaucracy.
Athar Khan's UPSC Success story
Many told Athar Aamir Ul Shafi Khan that he was silly to go for IIT after getting into medicine.
His different approach and steadfastness to fulfil his aim, Athar never gave up and didn't look back and today here he goes to inspire India from a small militancy-hit valley.
Athar Aamir Ul Shafi Khan is not a bookworm. Here to all the aspirants, Athar one of the UPSC toppers says:
"It is not the hours you put into the study, but the study put into the hours that matter."
To read similar IAS success stories, refer to the linked article.
UPSC Topper 2015 marks
| | |
| --- | --- |
| Subject | Marks |
| Essay | 125 |
| GS 1 | 89 |
| GS 2 | 118 |
| GS 3 | 88 |
| GS 4 | 147 |
| OPTIONAL 1 | 134 |
| OPTIONAL 2 | 124 |
| TOTAL | 825 |
Athar's Interview Score: 193
Click here to know how to crack IAS Interview.
Athar's mantras
Extensive reading and complete dedication made me realise my dream.
He always wanted to be of use to society by being with the people and doing something for the people.
For more IAS success stories, check out our Get inspired segment.
You can also read about the success story of Tina Dabi, who bagged the first rank in the CSE 2015 here.
For more UPSC related preparation materials and articles, visit the links given in the table below:
Related Links