Haritha V Kumar who bagged the 1st rank in UPSC civil services exam 2012 was the first woman topper from Kerala. The states of Kerala known for its literacy rate celebrated a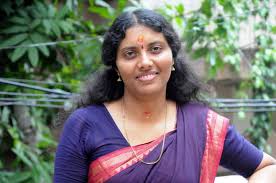 first rank triumph after 22 years.
"Success is not the product of an overnight effort"
The journey to the first rank in UPSC IAS Exam was not an easy one for Haritha V Kumar. Persistence and commitment towards study are the keys to her success. Haritha V Kumar gave her first attempt in 2009. She cleared Prelims but fell short of 18 marks from clearing the Civil Service mains examination. In the second attempt, she secured 179th rank and got designated for Indian Police Service (IPS), but she opted for Indian 
Revenue Service. She secured 294th rank in her third attempt. She took one year leave from IRS training and gave her last attempt in which she secured the glorious first rank. This time she got what she went for as she was she was very keen to become IAS (Indian Administrative Service) officer. This was her fourth and last endeavor.
Haritha V Kumar IAS tips for IAS exam
8 Success Mantras to crack UPSC Civil service examination
The success of a UPSC aspirant is directly proportional to the intensity of your desire to become an IAS officer.
It is essential to stay focused on the goal. This will help the UPSC aspirants overcome the hindrances and failures they may face.
UPSC aspirants should not get discouraged by any reason and must work with commitment and a strong determination.
The aspirant should divide the UPSC syllabus into several parts and decide how much they would cover each day, instead of studying for a particular number of hours.
UPSC aspirants should do a lot of writing practice before attempting the Civil services mains examination which is written in nature.
Aspirants should be a consistent reader of a newspaper. It will help a lot in enhancing the general knowledge and current affairs.
Aspirants should be able to communicate in English very effectively.
Finally, UPSC aspirants should not allow anything to be a road block that averts you from accomplishment of your goal. Aspirants have to overcome such obstacles and for that support of family is crucial.
Tune into byjus.com/free-ias-prep for more strategy articles and news on UPSC Civil Services IAS Exam
Also See: