03 July 1897
Birth of Hansa Mehta, independence and women rights activist.
---
What happened?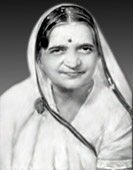 Hansa Mehta, an independence activist and a prominent women's rights activist was born on 3rd July 1897 at Surat, Gujarat. Read more on her life and contributions for the UPSC exam modern history segment.
Hansa Mehta Biography
Hansa Mehta's father Manubhai Mehta was a Dewan of the State of Baroda. She received a good education from Baroda University and then later from London.
Mehta joined the national freedom movement after coming into contact with Sarojini Naidu and Amrit Kaur.
Mehta was one of the earliest feminists from India and as such broke many rules when she married Jivraj Mehta, who was from a caste different from her Brahmin caste.
She was a part of the Constituent Assembly of India from 1946 to 1949 where she served on many committees like the Fundamental Rights sub-committee, the Provincial Constitutional Committee and the Advisory Committee.
On 15th August 1947, when India achieved political liberty, Mehta had the honour of presenting the Indian national flag to the Assembly.
Earlier, she had served in the Bombay Legislative Council from 1937 to 1939 and then from 1940 to 1949. She was also the Principal Secretary of the Council.
She was also the president of the All India Women's Conference (AIWC) for one year from 1946. While at the AIWC, she suggested a Charter of Women's Rights and Duties during its session at Hyderabad. The Charter proposed treating men and women equally in terms of pay, property distribution and marriage laws. It also demanded civic and health-related rights for women.
Mehta made stellar contributions for the progress of women through her offices. In the Constituent Assembly, she pressed for a Uniform Civil Code. She, along with other members of the Fundamental Rights sub-committee B R Ambedkar, Manoo Masani and Amrit Kaur, wanted to make it the government's responsibility to enforce a uniform civil code in order to establish a single Indian identity over many religious identities. However, their motion was overturned. The uniform civil code was then made a directive principle which is non-justiciable.
Even before her stint in the Assembly, Mehta was an advocate for the education of all children and women's rights on par with their male counterparts.
Mehta was a prolific reformer and championed the abolition of child marriage, the abolition of the Devadasi system, and reforms in personal law.
Mehta was also part of the committee that was formed after independence to draft a Hindu Code Bill. This bill was to ensure that women's rights were well-established as per the law and that their legitimate rights and demands were not suppressed in the name of religion and tradition.
A memorable anecdote reveals the kind of onslaughts women activists like Mehta would have had to endure. In her final session at the Constituent Assembly, another member R C Chaudhari remarked that the assembly had made no provisions for 'protection against women' and that women were then trying to 'elbow out' men in every sphere. To this, Mehta replied, "The world would have thought very little of the men if they had asked for protection against women in this Constitution."
Mehta also had a stint in the United Nations. Recommended by Jawaharlal Nehru, she was a member of the United Nations Human Rights Council. She made a significant contribution to the UN Universal Declaration of Human Rights when she successfully fought for the rephrasing of the term, "All men are born free and equal" to "All human beings are born free and equal". In 2015, the then UN Secretary-General Ban Ki-Moon remarked, "The world can thank a daughter of India, Dr Hansa Mehta, for replacing the phrase in the Universal Declaration of Human Rights."
Mehta was also a prolific writer and has written many children's books in Gujarati. She served as the Vice-Chancellor of two universities as well.
In 1959, the government honoured her with a Padma Bhushan.
She passed away on 4th April 1995.
 See previous 'This Day in History' here.
Related Links: