30 November 2012
Former Prime Minister I K Gujral passed away.
---
What happened?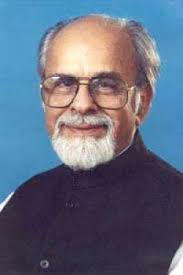 On 30 November 2012, the Prime Minister of India from April 1997 to March 1998, Inder Kumar Gujral passed away in Gurgaon aged 92.
IK Gujral Biography
In this article, you can read about the life and contribution of India's former PM Inder Kumar Gujral for the UPSC exam.
I K Gujral was born on 4 December 1919 in Jhelum, Punjab in present-day Pakistan. His parents were Avtar Narain and Pushpa Gujral, both of whom had participated in the freedom struggle.
Gujral studied at D.A.V. College, Hailey College of Commerce and Forman Christian College University, Lahore. He had joined the Communist Part of India in his student days.
He participated in the Quit India Movement in 1942 for which he was jailed. He had also been arrested previously in 1931 for organising a children's movement in Jhelum when he was just 11 years old.
He is the elder brother of Satish Gujral, a famous painter and sculptor.
Gujral was appointed the vice-president of the New Delhi Municipal Committee in 1958. In 1964, he joined the Indian National Congress and became a Rajya Sabha member that same year.
From 1967 to 1976, he held various ministerial positions such as the Minister of Communications & Parliamentary Affairs, Minister of Works & Housing, Minister of Information & Broadcasting and Communications, Minister of Planning, etc.
From 1976 to 1980, he was appointed the Ambassador of India to U.S.S.R.
In the eighties, he resigned from the Congress Party and joined the Janata Dal. It is said that he had conflicts with Sanjay Gandhi over media censorship.
In V P Singh's government in 1989 – 1990, Gujral was the Minister of External Affairs. From 1996, he was given the additional charge of Water Resources.
In 1989, he was one of the two cabinet ministers who had flown to Srinagar to negotiate with militants who had kidnapped the daughter of the then Home Minister of India Mufti Mohammed Sayeed.
He was also the External Affairs Minister under H D Deve Gowda in 1996. It was during this time that he started formulating his foreign affairs policy that came to be called the 'Gujral Doctrine'.
This policy sought to restore good relations between India and her immediate neighbours based on trust. It emphasised talks and also sought to remove quid pro quo in diplomatic dealings with neighbours.
Before being the Prime Minister, he was also part of several international delegations where he represented India.
The Congress Party which was providing outside support to the Gowda-led United Front government withdrew support which led to its collapse. The party then decided to support another United Front government with a new leader and some additional demands being met. Thus, Gujral was elected as the new leader by the United Front and he was sworn in as the Prime Minister on 21 April 1997.
As Prime Minister he developed the Gujral Doctrine further. It was praised in international circles also.
His government fell when the Congress withdrew support and the parliament was dissolved by the President.
Gujral was the only Prime Minister to pen his autobiography. It is titled, 'I. K. Gujral: Matters of Discretion: An Autobiography'. 
He died of illness on 30 November 2012 four days short of his 93rd birthday.
Also on this day




---