28 February 1963
Death of Dr Rajendra Prasad.
---
What happened?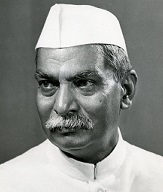 The first President of India, Dr Rajendra Prasad passed away on 28 February 1963 at Patna.
In today's edition of This Day in History, you can read about an important personality in the Indian national movement, Dr. Rajendra Prasad, for the IAS exam.
Dr Rajendra Prasad
Rajendra Prasad was born in Zeradai, District Siwan in Bihar on 3 December 1884.
His father Mahadev Sahai was a scholar of Persian and Sanskrit. His mother Kamleshwari Devi was a pious lady.
After receiving elementary education at home from a tutor, he went to the Chapra District School. He won a scholarship to study at the University of Calcutta and joined the Presidency College in Calcutta. He completed his MA in Economics in 1907. While in college, he was an active social activist and joined the Dawn Society and the Servants of India Society.
After his MA, he pursued a career as a teacher in various institutions following which he pursued a law degree.
Later, Prasad also won a doctorate in law from the Patna University. In 1916, he commenced his legal career in the Patna High Court.
Prasad's involvement in the country's freedom movement started during his student days when he attended a Congress session as a volunteer in 1906.
He joined the organisation in 1911 and a few years later, he met Mahatma Gandhi.
Inspired by the Mahatma, he quit his legal career and jumped into the freedom movement. He participated in the non-cooperation movement in 1920. He was deeply moved by Gandhi's dedication and conviction.
He took an active part in the rehabilitation work after the 1914 floods and the 1934 earthquake in Bihar. During the earthquake, Prasad was in jail and despite that coordinated relief work from there. He was released two days after the earthquake after which he formed the Bihar Central Relief Committee.
Dr Prasad became the Congress president in 1934 at its Bombay session. He was chosen president once again in 1939.
He spent almost 3 years in jail after the Quit India Movement.
When Jawaharlal Nehru formed the Interim Government in 1946, Rajendra Prasad became in charge of the Food and Agriculture Department.
In December 1946, he was elected as the Constituent Assembly's President.
After the Constitution of India was ratified, Prasad was chosen to be India's first President.
He remained president till 1962 for a period of 12 years. He is the longest-serving president till date.
In 1962, Prasad retired from politics and public life. He chose to go back to Patna to live his retired life.
He was awarded the Bharat Ratna in 1962.
Prasad died in 1963 at the Sadaqat Ashram in Patna. He was 78.
Some of Rajendra Prasad's works:
Mahatma Gandhi and Bihar, Some Reminiscences
Satyagraha at Champaran
Atmakatha
Division of India
Since Independence
Also on this day




---


1884: Death of Surendra Sai, freedom fighter.
1899: Birth of the first Indian Commander-in-Chief of the Indian Army, Field Marshal
K.M. Cariappa.
1927: Birth of Krishan Kant, former Vice President of India.
1928: Dr C.V. Raman discovered the phenomenon called the 'Raman Effect'. This day is
celebrated as National Science Day in India since 1987.
See previous 'This Day in History' here.