04 July 1902
Death of Swami Vivekananda
---
What happened?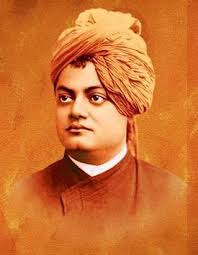 One of the greatest spiritual leaders of India, Swami Vivekananda, passed away on 4th July 1902 at Belur Math, Calcutta.
Swami Vivekananda is one of the most eminent spiritual leaders India has produced. His life story is an inspiration and also important for the UPSC exam. His birth anniversary is celebrated in India as 'National Youth Day' and hence is part of the culture/history syllabus for the IAS exam.
Swami Vivekananda Biography
"Arise, awake, and stop not till the goal is reached"
Swami Vivekananda was born as Narendranath Dutta on 12th January 1863 at Calcutta to Vishwanath Datta, an attorney at the Calcutta High Court and his wife Bhubaneswari Devi.
Narendranath was described as a restless and mischievous child but was interested in spirituality from a tender age.
He was sent to a formal school at the age of eight and then to Presidency College in Calcutta. He was a voracious reader and read a wide variety of subjects like history, social sciences, art, literature, western logic and philosophy, religion, Vedas, Upanishads, the Hindu epics, etc.
He was also interested in sports and took part in wrestling activities. Even later, when he became a spiritual leader, he emphasized the importance of being physically fit.
He was a member of an offshoot of the Brahmo Samaj, the Sadharan Brahmo Samaj when he was in his twenties.
He met Ramakrishna Paramahamsa in 1881. Even though initially, Narendranath rebelled against Ramakrishna's ideas and was even opposed to Advaita Vedanta, he, later on, accepted him as his Guru after being convinced of the philosophy.
Ramakrishna died in August 1886 and in December that year, Narendranath took his formal vows as an ascetic and became 'Swami Vivekananda'.
In 1888, he started his life as a wandering monk taking with him only his kamandalu, staff and his two favourite books namely, the 'Bhagavad Gita' and 'The Imitation of Christ'.
He travelled a lot and met people from different walks of life. He spoke to people and urged them to dismantle the prevalent caste system. He also promoted industrialization and science. He also advocated women's empowerment and fought against superstitions.
He encouraged people to take up free-thinking and accept the spirit of equality.
He also spread the teaching of neo-Vedanta, which essentially reconciles Dvaita (dualism) and Advaita (monism). He propagated the Hindu doctrine that each soul is divine and everyone should work towards manifesting that divine within oneself.
Swami Vivekananda is credited with spreading Hinduism in the west in a big way. He represented the Hindu religion at the Parliament of the World's Religions in Chicago on 11th September 1893 and gave a brief speech. This speech which began with the now-famous words, "Sisters and brothers of America!" drew widespread praise for the monk. The speech essentially said that people, through their different religious paths, try to reach the same goal.
He travelled the length and breadth of the US giving lectures and winning admirers for ancient Indian philosophies.
The New York Herald newspaper reported, "Vivekananda is undoubtedly the greatest figure in the Parliament of Religions. After hearing him we feel how foolish it is to send missionaries to this learned nation."
He also gave free classes in Vedanta and Yoga. He also visited the UK and Europe on his voyage to the west.
His epitomized the Indian belief of 'the whole world is one family' as is evident from these words he said in the west, "I do not come to convert you to a new belief. I want you to keep your own belief; I want to make the Methodist a better Methodist…I want to teach you to live the truth, to reveal the light within your own soul."
He was offered academic positions in two top American universities but declined both as they would have interfered with his life as a monk.
In his teachings to Indian youth, Swami Vivekananda emphasized on nationalism.
He founded the Ramakrishna Mission in 1897 which subscribes to Vedanta and works for religious harmony and equality for all human beings. It is also actively engaged in social work.
He passed away on 4 July 1902, which is the day he attained mahasamadhi according to his disciples. He was 39.
His birth anniversary is celebrated in India as National Youth Day.
Also on this day




---


1776: American Independence Day commemorating the adoption of the Declaration
of Independence in the USA.
1897: Birth of revolutionary Alluri Sitarama Raju, who led the Rampa Rebellion in
Andhra Pradesh.
1898: Birth of former Acting Prime Minister Gulzarilal Nanda.
1947: The Indian Independence Bill was presented before the House of Commons
in Britain.
1963: Death of Pingali Venkayya, who designed the Indian national flag.
See previous 'This Day in History' here.
Also see: