Education lays the foundation of a nation's social prosperity and economic development along with empowering the individuals in India. With the intention to build a sound education system in India, the Government launched the Right to Free and Compulsory Education (RTE) Act in 2009.
The protagonist behind this initiative was Anita Kaul, an IAS officer who used her power effectively to wield positive influence and impact the lives of people of the country.
After an excellent 35 years old profession, retired IAS officer Anita Kaul passed away in 2016.
Here is a tribute to Anita Kaul IAS, the hardworking officer who played a major part in refining the elementary education system in India.
Background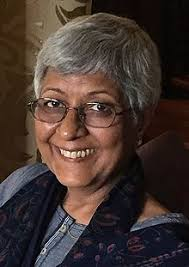 Anita Kaul is an IAS officer from 1979 batch from Karnataka cadre.
Her passion for public service was coordinated only by her sense of realism.
She was known to be hard-working, compassionate, dedicated and stubbornly honest.
She did her Masters in Linguistics from Jawaharlal Nehru University, Delhi, and also has a degree in German from Fergusson College, Pune.
Anita Kaul cleared the Civil Service Exam in 1979.
Career
In her first post, Anita Kaul served as the Deputy Commissioner of Chikmagalur, Gulbarga and Shimoga districts in Karnataka.
Her work as the deputy secretary in the Department of Culture and Department of Education earned her much appreciation.
Later she was promoted to the rank of a union secretary in the Ministry of Human Resource Development.
It was during her time in the Ministry of Human Resource Development she played an essential role in introducing and implementing the RTE Act (Right to education). This Act made the provision of education to all children in the age group 6 –14 years in India, a fundamental right.
Anita Kaul preferred operational in the social sector, particularly in the fields of women empowerment, education, health, and nutrition.
She was recognized for her people-centric schemes, evidence-based policy framing, and laborious program evaluations. Her administrative skill fetched her extensive respect in the official circles.
Apart from RTE Act, she also introduced many other schemes that made a significant contribution towards the enhancement of the quantity and quality of education in India.
She developed Nali Kali (play and learn) in 1995 as part of a small UNICEF-assisted pilot project in Mysore district.
Get more information on the Right to Education (RTE) at the linked article.
If you wish to read more civil services success stories, check out our Get Inspired segment.
Related Links: