IAS success stories are truly inspiring. Reading such stories of grit and determination can motivate us to push forward in our pursuit of success in our chosen field. One such remarkable story is that of IAS topper Dr. Renu Raj.
Dr. Renu bagged the second rank in the 2014 civil services exam. Aspirants can go through this article and take inspiration from her preparation strategy and get details of her background and journey to becoming an IAS officer.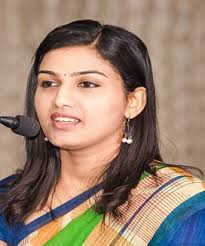 Dr. Renu Raj IAS Facts
Rank: 2
CSE: 2014
Optional Subjects: Malayalam Literature
Native State: Kerala
Education: MBBS
Attempt: First
Age when cleared the exam: 27
Dr. Renu Raj IAS Bio
Renu hails from Kottayam in Kerala. Daughter of a retired government servant father and a housewife mother, Renu studied at the St. Teresa's Higher Secondary School in Changanassery (Kottayam) and later pursued her medical degree at the Government Medical College at Kottayam.
Both her sister and her husband are doctors.
Becoming an IAS officer was a childhood dream for Renu.
This dream became stronger during her house surgency days when she met people from different strata of society. She says she was privy to the harsh realities of life during this period.
Renu was one of the lucky aspirants who could crack the IAS exam in the maiden attempt.
She was 27 years old at that time and working as a doctor at ASI Hospital in Kalluvathukkal, Kollam district in Kerala, when she created this amazing IAS success story.

Dr. Renu Raj's IAS Preparation Strategy
Renu says she studied for anywhere between 3 to 6 hours per day from December 2013 onwards.
She was always particular about following the right regimen and slept for 7 hours and had food at the correct time always. Perhaps her medical knowledge guided her in this matter.
Renu followed a prelims + mains approach.
She preferred to cover the UPSC syllabus sooner rather than spending days on any one topic of the syllabus.
She avoided group study since she found it difficult.
She took IAS coaching for the prelims and for a few topics and the optional subject. Her optional subject was Malayalam Literature.
For current affairs, Renu prescribes reading 'The Hindu' newspaper, Yojana and Kurukshetra magazines. For the daily current affairs, we have regular updates and features that can make your IAS preparation a lot smoother.
The most important thing which can help one in clearing the IAS exam is taking mock exams. She practised a lot of answer writing and this she says worked wonders for her. Enrol for the UPSC mains test series and boost your chances of clearing the UPSC 2023.
UPSC Prelims Book List
In this section, we give you a list of books recommended by UPSC topper Renu Raj for the UPSC Prelims.
History: Bipan Chandra, NCERT books
Geography: NCERT books
Polity: Lakshmikanth, current affairs material
Science and technology: Online content
Current affairs: Newspapers and magazines
Finally, Dr. Renu acknowledges the support her family gave her during the course of her preparation. She advises candidates to remain focused on the goal and to learn by analysing and correlating.
Steadfast dedication and the right strategy helped this married working doctor to clear the IAS exam in her very first attempt.
Dr. Renu Raj IAS – Contributions after becoming an IAS Officer
Dr. Renu Raj's notion of helping the people of the country, be it as a doctor or as a civil servant have been very clear in her mind, ever since she entered the professional world. She has stood up against any encroachments and construction works that were illegally being carried out under her jurisdiction, and refused to bow down to any kind of external pressure.
One such case when she was in news was in Munnar in 2019. She intends not to change the world overnight but bright about changes gradually for the betterment of society.
For previous years' UPSC question papers, check the linked article.
For more such UPSC success stories for inspiration and motivation, you can check out our segment which posts articles on IAS toppers, Get Inspired.
Related Links: