The World Health Organisation (WHO), a United Nations specialised agency was established on April 7, 1948. This article will give brief details of the formation of the WHO within the context of the IAS Exam.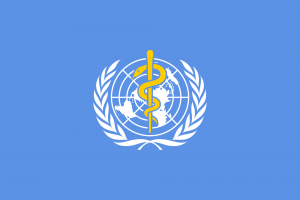 WHO Formation
The earliest antecedents of the WHO were the fourteen International Sanitary Conferences held between 1851 and 1938 in different places in Europe and the USA. In these conferences, delegates talked about the ways in which deadly diseases like yellow fever, cholera and the bubonic plague could be combated.
After the League of Nations was formed in 1920, it formed a specialised organisation for health known as the 'Health Organisation'.
The aftermath of the Second World War saw the emergence of the United Nations. The UN then absorbed the Health Organisation and all other similar organisations to form the WHO as a specialised body of the UN.
The first World Health Assembly was conducted on April 7th, 1948. Here, 61 nations signed the constitution of the World Health Organisation and it came into force on this day. Hence, this day is celebrated as the founding day of the WHO. The Assembly decided to observe April 7th as World Health Day every year from 1950 onwards.
The WHO has played a stellar role in combating severe health and sanitation problems worldwide.
One of the biggest achievements of the organisation was in the eradication of smallpox. In 1979, the WHO declared that smallpox had been eradicated making it the first disease in history to be eradicated by human effort.
The WHO focuses on immunisation, vaccination, hygiene and sanitation. It also has partnerships with the Food and Agriculture Organisation (FAO), the United Nations Development Programme (UNDP) and the World Bank.
WHO is a member of the United Nations Development Group (UNDP).
Today, WHO has offices in over 150 countries. It works in partnerships with governments and others.
It focuses on infectious diseases like HIV, influenza, malaria, tuberculosis and Ebola; and also other non-communicable diseases such as heart disease and cancer.
It also takes efforts in the direction of maternity and infant healthcare, old-age care and hygienic food and water for all.
The WHO is headquartered in Geneva and its current head, known as the Director-General is Tedros Adhanom Ghebreyesus from Ethiopia. Currently, it has 194 members. WHO has a regional office in New Delhi, India and it serves as the headquarters of the South East Asian region.
The WHO is governed by the World Health Assembly which is its highest decision-making body.
It celebrates World Health Day annually to spread awareness about health-related issues and problems.
The theme for World Health Day 2021 is "Building a fairer, healthier world for everyone".
Also on this day




---


1920: Birth of legendary musician Pandit Ravi Shankar.
See previous 'This Day in History' here.