On 15 December 1932, the man who is said to have cleaned up elections in India, former Chief Election Commissioner Tirunellai Narayana Iyer Seshan was born in Tirunellai, Palakkad District in Kerala. He identified more than a hundred malpractices in the electoral process and reformed the election process in India. This article helps you understand the life of one of the most well known Civil Servants.
See previous 'This Day in History' in the linked article.
Aspirants would find this article very helpful while preparing for the UPSC 2023.
Why is it important to read about T.N Seshan for UPSC?
T.N Seshan passed away on 10th November 2019.
He was the face of Election Commission of India.
The reforms brought by him to the election process of India are commendable and UPSC aspirants should know how his reforms impacted the election journey in India.
T.N Seshan is revered as the ethical civil servant and his ideas and philosophies were inclined towards transparent and accountable governance. Hence, knowing about T.N Seshan will guide the aspirants for the UPSC Mains GS Paper 4 (Ethics, Aptitude and Integrity.)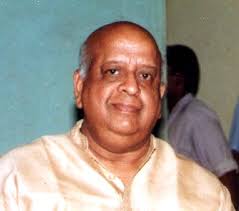 Biography
T N Seshan was India's tenth Chief Election Commissioner from 1990 to 1996. His stint as the CEC brought about far-reaching changes to the way elections are conducted in the country.
The youngest of six children, Seshan studied at the Basel Evangelical Mission Higher Secondary School in Palakkad and completed his intermediate at the Government Victoria College in the same town. He then proceeded to Madras (now Chennai) to pursue a degree in Physics from the Madras Christian College. He then taught at the same college for about three years. Meanwhile, he took the exam for the Indian Police Service (since he was at that time not eligible to take the administrative exam due to his being underage). He topped the police service exam in 1953. He then took the IAS exam in 1955 and bagged one of the top ranks.
Incidentally, his brother Lakshminarayanan had topped the IAS exam and had inspired Seshan to take up this career.
Seshan's IAS career was in Tamil Nadu and in various offices of the central government in New Delhi.
His career started with his appointment as the Assistant Collector of Coimbatore. He was appointed to various posts and offices in Tamil Nadu. During these stints, he had tiffs with local politicians and earned a reputation as an upright officer who would follow the law no matter what.
As a collector of Madurai in 1964, he gained valuable experience in dealing with all kinds of situations as he had to face the anti-Hindi disturbances there.
Seshan, who was throughout his academic days a good student, won an Ed Mason Fellowship to Harvard University from where he secured a master's degree in public administration in 1968.
After returning to India, he was posted in various departments in Delhi starting with the Department of Atomic Energy. He was the secretary to the Atomic Energy Commission. He also served briefly in Tamil Nadu in between these posts in the capital.
He showed the power of a bureaucrat as secretary of the Ministry of Environment and Forests from 1985 to 1988.
He was appointed the Cabinet Secretary from March to December 1989.
In December 1990, he was appointed the Chief Election Commissioner. (Get the list of Chief Election Commissioners of India in the linked article.)
He was instrumental in rooting out a lot of the corrupt and unfair practices followed by political parties during elections in India.
He, first of all, implemented a strict code of conduct. He issued Voter ID cards for all eligible voters.
He also implemented measures that made him unpopular with politicians like putting a cap on candidates' spending for campaigns and making the use of communal or caste-based comments during campaigns to appeal to voters, etc.
He eliminated illegal practices like bribing the voters with money, alcohol, etc. He also restricted the rampant use of loudspeakers and loud mikes during campaigning.
He also limited the use of official machinery for campaigning.
He was equally hated and admired by people. While many politicians felt his measures were too strict, the country's large middle class welcomed these methods.
He was also known as an abrasive man who could, with his clever and sharp repartees, outwit any opponent including journalists and politicos.
He was dubbed 'Al-Seshan' (Alsatian) or 'Sen-Seshan' (sensation) depending on the proclaimer's point of view.
He gave visibility to the office of the CEC. He strengthened the institution of the election commission and made it a strong force to administer true democracy with all its justice and fairness.
He retired in 1996. He ran for the post of the country's president in 1997 but lost to K R Narayanan.
He was awarded the Ramon Magsaysay Award for government service in 1996.
Famous T.N Seshan's quote is – "Good government is not an accident."
T.N. Seshan died in Chennai on 10 November 2019 aged 86.
Also Read
Also on this day
---
1950: Death of Sardar Vallabhbhai Patel. Know about Sardar Patel from the links mentioned below:
Related Links