11 July 2006
Mumbai train bombings
---
What happened?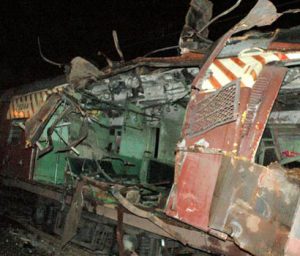 Mumbai was rocked with a series of train bombings on 11th July 2006 leading to the death of 209 people and injuring more than 700.
Background
There were seven bomb blasts in all within a span of 11 minutes on local trains traveling on the suburban section of Western Railway's Mumbai division.
The first blast occurred at 6:24 PM between Khar Road and Santacruz stations on a train that started from Churchgate. All the blasts took place on trains that had started from Churchgate and at or near the vicinity of stations namely Mahim, Matunga Road, Bandra, Jogeshwari, Khar Road, Borivali and Bhayandar. Another bomb found at Borivali was diffused by the police. The last blast erupted at Borivali station at 6:35 PM.
The blasts were intended to cause maximum damage since it targeted the after-work rush hour on the Mumbai locals.
All the bombs were 'pressure-cooker' bombs that were placed in First Class general compartments.
Immediately after the blasts, Mumbai and other major cities in India were placed on high alert. The two Mumbai airports were placed on high alert as well. Mumbai Suburban Railway's western line was shut down although services were resumed at 10:45 PM on the same day showing the resilience of the city.
More buses were deployed that day to transport people stranded on the road due to the non-availability of the trains.
Though initial rescue attempts were hampered by the heavy monsoon rains, operations soon took place swiftly since unaffected passengers and local people helped in the process.
The mobile phone networks were jammed because of heavy traffic and information about injured people was difficult to get by. But, the TV channels helped by running tickertapes with information about injured people.
The police arrested about 350 people within 36 hours of the blasts for investigations. On 14th July, a terrorist organisation called the Lashkar-e-Qahhar claimed responsibility for the blasts.
Although initially, the proscribed organisation SIMI and the Lashkar-e-Taiba were suspects, they denied involvement. The police also arrested three people on 21st July belonging to SIMI. The Indian government also indicated that there was evidence for Pakistani intelligence agency ISI's hand behind the dastardly attacks.
In 2009, a leader of the Indian Mujahideen, Sadiq Sheikh, who had been arrested, claimed to have created the pressure cooker bombs with his accomplices.
After trial, 12 people were convicted in the case in September 2015. A Maharashtra Control of Organised Crime Act (MCOCA) court sentenced to death the following people: Faisal Sheikh, Kamal Ansari, Asif Khan, Naveed Khan and Ehtesham Sidduqui. They were involved in planting the bombs on the trains. Seven other terrorists were awarded life imprisonment.
Also on this day

---


1957: Death of Aga Khan III, one of the founders of the All India Muslim League.

1989: The first World Population Day was observed by the United Nations.
See previous 'This Day in History' here.
Also See: