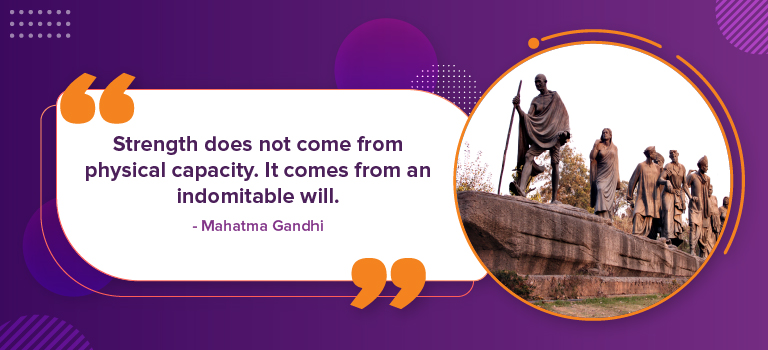 CNA 28 March 2023:- Download PDF Here
TABLE OF CONTENTS
A. 

GS 1 Related




B. 

GS 2 Related


POLITY
1. The disqualification conundrum


C. 

GS 3 Related




D. 

GS 4 Related




E. 

Editorials


INTERNATIONAL RELATIONS
1. A shared G20 vision for the ocean commons
SECURITY
1. This helicopter programme cannot go into a tailspin


F. 

Prelims Facts


1. Autism spectrum disorder (ASD)


G. 

Tidbits


1. PPF, Sukanya Samriddhi interest rate hike unlikely
2. Sri Lanka clears global oil companies' entry into country's retail fuel market
3. Heat action plans in India fail to identify vulnerable groups: study


H. 

UPSC Prelims Practice Questions




I. 

UPSC Mains Practice Questions



A. GS 1 Related
Nothing here for today!!!
B. GS 2 Related
1. The disqualification conundrum
Syllabus: Parliament —structure, functioning, conduct of business, powers & privileges and issues arising out of these.
Prelims: Provisions for disqualification of members of legislature
Mains: Various issues associated with the provisions for disqualification of members of legislature.
Context
The disqualification of Rahul Gandhi from his membership of the Lok Sabha has brought back discussions as to whether the earlier protection enjoyed by serving legislators from immediate disqualification must be restored. 
Background
For detailed background information, read – Rahul Gandhi's Conviction
Past protection
Section 8(4)

of the Representation of the People Act (RPA), 1951, allowed convicted MPs, MLAs and MLCs to continue in their posts, provided they appealed against their conviction/sentence in higher courts within three months of the date of judgment by the trial court.

However, in 2013, the Supreme Court through its landmark judgment in the

Lily Thomas v/s Union of India

case, struck down Section 8(4) of the RPA, 1951.

The Section was declared unconstitutional by the apex court on the ground that the Parliament did not have the required legislative competence to enact such legislation.

According to the Supreme Court,

Article 102

of the Constitution had mandated Parliament to enact a common law prescribing terms and conditions to disqualify an individual for both "being chosen as" as well as "being a member" of Parliament (

Article 191

is the corresponding article for State Assembly and Legislative Council).

However, as per

Sub-section (4) of Section 8 of RPA

the mere act of filing an appeal would operate as a stay on disqualification until its disposal. 

The apex court had ruled that by creating one provision for the immediate disqualification of ordinary citizens and another one for deferred disqualification of legislators, Parliament had violated the constitutional mandate.
What was the government's stand?
The then government had tried to defend the protection clause for sitting members with two arguments:

The government had argued that such a clause would become crucial if in case a regime has a wafer-thin majority, and an immediate disqualification of a member or two from the date of conviction may result in a loss of majority and a change of regime.

The government had also argued by saying that immediate disqualification would require the conduct of a by-election and if in case the conviction is dismissed by an appellate court after the by-election's outcome, then the result cannot be reversed, and the exonerated former member cannot be restored as a member.

The government further said that the Parliament was not making two different provisions for governing disqualification, as the protection clause only postpones the time of disqualification which does not mean that members were subjected to a different kind of treatment.

The Supreme Court however rejected these arguments and held that a member facing immediate disqualification could only file an appeal and seek a stay on the conviction. 

The court also clarified that the disqualification will cease to operate from the "date of stay" of conviction by an appellate court. 
The relevancy of the date of stay
The "date of stay" of conviction has also given rise to various questions.

In most of the cases, there has been no stay on conviction, as the Supreme Court has often said that only suspension of sentence, grant of bail and pending appeals are to be treated as normal remedies, and stay of conviction should be given only rarely. 

Various examples of leaders who had lost their membership and later went on to either succeed or lose in their appeal have not created any major controversies.

However, a Lakshadweep MP who was convicted and sentenced to a 10-year prison term in January 2023 managed to get a stay of conviction from the Kerala High Court, but by then, his seat was declared vacant by the Lok Sabha secretariat and a date was also fixed by the EC for the byelection.

The MP challenged this in the Supreme Court and the EC said it would honour the court's stay order. However, the MP's Lok Sabha membership is yet to be restored. 

The main reason for the delay in the restoration is that the date of conviction is when the disqualification comes into effect, but the stay of conviction starts only from the day the stay is granted, which means that during the intervening period, the member did suffer disqualification. 

Thus, there are questions such as can the membership be restored or restituted with retrospective effect from the date of conviction.
Recommendations
The Secretariat of the respective Houses must accept the order of stay on conviction and restore the membership without further ado until the appeal is complete.

The secretariat must also be mandated to wait until the convicted members approach the appellate courts for a stay of conviction and notify a vacancy only if the application is dismissed.

Further, the President or Governor should exercise their powers under Article 103 and Article 192 (State Legislature) and formally declare a member to be disqualified instead of using the "automatic" disqualification route.
Nut graf: The disqualification of Rahul Gandhi from Parliament has raised various legal questions about the loss of membership due to conviction of a crime which is followed by a prison term of two or more years and has also set off a debate on whether a criminal conviction should entail an immediate loss of a serving legislator's membership.
C. GS 3 Related
Nothing here for today!!!
D. GS 4 Related
Nothing here for today!!!
E. Editorials
Category: INTERNATIONAL RELATIONS
1. A shared G20 vision for the ocean commons
Syllabus: GS-2, Global groupings and agreements affecting India's interest.
Mains: G20 vision for oceans; Blue economy.
Prelims: G20; Blue Economy.
Details:
The oceans are highly significant for planet earth as they are reservoirs of biodiversity, and climate and weather regulators. Moreover, they hold immense economic opportunities. 

Notably, most prosperous countries/cities are endowed with a coast.

The member countries of G20 together account for nearly 45% of the world's coastlines and about 21% of the

exclusive economic zones (EEZs)

.

Apart from ocean-dependent economic development, the

'blue economy'

also comprises inclusive social development and environmental and ecological security.
Also read: India Takes over Presidency of G20
Initiatives for promoting Blue Economy:
The port-led development is emphasized through the

Sagarmala program

.

The Shipbuilding Financial Assistance Policy promotes domestic shipbuilding.

For the sustainable and responsible development of the fisheries sector, the government launched the

Pradhan Mantri Matsya Sampada Yojana

.

There is a Sagar Manthan Dashboard to track vessels in real-time.

India is also planning to launch the

Deep Ocean Mission

to explore deep-sea resources in the EEZ and continental shelf.

India also adopted the Coastal Regulation Zone to conserve and manage ecologically sensitive coastal and marine ecosystems.

In 2018, India imposed a ban on single-use plastic. It also amended the Plastic Waste Management Rules and introduced policies for Extended Producer Responsibility (EPR).

As a part of the G20 Presidency, India has granted the 'Blue Economy' a significant priority under its Environment and Climate Sustainability Working Group. 

The concept of 'Blue Economy' is in line with the '

Lifestyle for the Environment (LiFE)

' initiative that promotes mindful utilization over mindless consumption patterns.
Also read: Coastal Regulation Zone
Threats to marine and coastal ecosystems:
Climate change and associated extreme weather events.

Ocean acidification and sea level rise.

Increasing marine pollution.

Unplanned urbanization.

Over-extraction of resources.

As the oceans are inherently interconnected, activities occurring in one part of the world have ripple effects across the globe.
Future course of action:
India's efforts to prioritize oceans and the blue economy under its presidency of G20 would ensure continued discussions among the member countries.

India can play an important role in promoting individual and collective actions.

The responsibility for the protection, conservation, and sustainable utilization of oceans lies with the entire world.

Efficient and effective blue economy governance is also required.

G20 provides a unique opportunity to discuss and share best practices, foster collaborations for advancements in science and technology, encourage public-private partnerships, and develop novel blue finance mechanisms.

The outcomes of the G20 can be used at other international forums like UNFCCC, CBD, the Intergovernmental Negotiating Committee on Plastic Pollution,

UNCLOS

, etc.
Conclusion
The efficient and mindful management of oceans is an investment that will sustain future generations. Thus, the spirit of 'One Earth, One Family, One Future' should unite the global community for the well-being of our oceans.
Also read: Marine Mineral Resources
Nut Graf: Oceans are a crucial part of the environment, economy, and social development. India's presidency at G20 provides a unique opportunity for India to prioritize ocean resources and promote individual and collective actions to facilitate the transition towards a sustainable blue economy.
1. This helicopter programme cannot go into a tailspin
Syllabus: GS-3, Defence technologies.
Mains: Advanced Light Helicopter (ALH) and associated concerns.
Prelims: Advanced Light Helicopter (ALH).
Context: Dhruv (IN-709) accident on 8th March 2023.
Background Details:
India's indigenous Advanced Light Helicopter (ALH-Dhruv), IN-709 in the Indian Navy's newly-acquired fleet of ALH Mk-III MRs suffered an accident near the Mumbai coast on 8th March 2023.

There have been 17 major accidents involving the ALH in different services. This was the first accident of the Indian Navy's ALH fleet since the establishment of the Intensive Flying and Trials Unit (IFTU) in Kochi, Kerala (2003).

On 26 March 2023, there was another accident when an Indian Coast Guard ALH Mk-III MR (CG-855) (test flight) crashed at Cochin International Airport soon after its takeoff.

Investigations about the accidents are being carried out by a naval board of inquiry.

Post the incidents, the search and rescue, and crash and salvage operations were efficiently carried out.

Moreover, both the Indian Navy and the Indian Coast Guard suspended their ALH operations.

After a few days, the entire ALH fleet across all the services was grounded for essential safety checks. This indicates that Indian Navy might have identified some serious failures that could impact all variants of ALH.

According to Hindustan Aeronautics Limited (HAL), the major variants of ALH are Dhruv Mk-I, Mk-II, Mk-III, and Mk-IV.

It should be noted that grounding after a major accident is not a cause for concern and usually happens due to technical reasons.

The crash at Kochi (on 26th March) will further hamper the span and duration of the ongoing grounding exercise.
Also read: HAL Light Combat Helicopter: Overview and Characteristics
Potential Flaws:
Globally, almost 80% of air accidents occur due to human error.

The accidents on the ALH fleets in the past can be attributed to critical failure or breakage in the flight control chain.

There are four or five cases of loss of control in ALH due to breakage in boosters (flight control rods) that provide longitudinal, lateral, and collective control.

It is also said that serious flaws in the ALH were not adequately fixed.
Associated concerns:
Two accidents in the same month are a major cause of concern.

It should be noted that both IN-709 and CG-855 are new helicopters and have flown less than 600 to 800 hours.

These helicopters are a lifeline to defence personnel in many remote defence posts and thus should not remain grounded for long periods.

If the potential flaws in the design, production, quality control, or certification are not fixed in time, it will affect the civil and export potential of the ALH.

Apart from the reputation, safety, and longevity of the subsequent derivatives such as the Light Utility Helicopter, the Light Combat Helicopter, and the Indian Multirole Helicopter, are at stake.
Way Ahead:
All the stakeholders should work on a war footing to address design and production failures.
Also read: HAL – Partnering with Russia for Make-in-India Defense Projects
Nut Graf: The recent accidents of Advanced Light Helicopters have highlighted some serious concerns in its design, production, or quality. It is important to take quick action as it will have an impact on both security and export aspects.
F. Prelims Facts
1. Autism spectrum disorder (ASD)
Syllabus: GS-3; Science and Technology; Awareness about various diseases
Prelims: Autism spectrum disorder (ASD)
Autism Spectrum Disorder (ASD)
Autism spectrum disorder (ASD) is a complex developmental condition that impacts the patient's social communication, interactions, and behaviour.

Autism spectrum disorder (ASD) is a neurodevelopmental disability caused by differences in the brain. 

ASD is a complicated developmental disorder characterised by difficulty in social interaction, verbal and nonverbal communication, repetitive behaviour, and a narrow focus of interest.

ASD is referred to as a "developmental disorder" because symptoms usually appear in the first 2 years of the child.

Autism is also termed a "spectrum" disorder because there is wide variation in the type and severity of symptoms people experience.

Currently, there is no cure or therapy available to treat or reverse ASD.
The levels of ASD
The Diagnostic and Statistical Manual of Mental Disorders (DSM-5) considers ASD as a single disorder. 

The earlier system of classifying various levels of autism is no longer used.

The DSM-5 examines the severity of ASD by assessing social communication and restricted, repetitive behaviours.

Further, the severity of ASD is determined by assigning a level of support such as 1, 2 or 3 based on the individual's need for assistance and the impact of their symptoms on their daily lives. 

Level 1

: Patients with autism may have social challenges that need some help as they face trouble starting conversations, responding to others, making friends, etc.

Level 2:

At level 2, the individuals require more support as they face communication challenges owing to difficulties to comprehend coherent conversations or understand nonverbal cues. 

Level 3:

Individuals require the highest level of support as they avoid interacting with others, have aggravated communication challenges and also have repetitive behaviours which affect their ability to function.
Screening tools
Doctors have adopted various methods of screening for autism such as informal observations, formal assessments and structured tests.

Modified Checklist for Autism in Toddlers (M-CHAT)

is one of the most common screening tools used to test children aged 16-30 months. M-CHAT is a 20-question test.

The

Ages and Stages Questionnaire (ASQ)

is another general developmental screen that assesses developmental challenges at specific ages. 

The

Screening Tool for Autism in Toddlers & Young Children (STAT)

has 12 activities to assess play, communication, and imitation among toddlers and young children.

Further, the

Childhood Autism Rating Scale

uses ratings such as "normal" and "severe" to indicate a level of autism.
Also read – World Autism Awareness Day
G. Tidbits
1. PPF, Sukanya Samriddhi interest rate hike unlikely
As per reports, the interest rates on popular small saving schemes Public Provident Fund (PPF) and Sukanya Samriddhi Account (SSA) are unlikely to get increased anytime soon.

The interest rates on PPF and SSA have not increased since January 2019.

The interest rates on these two schemes have continued to remain static even as the rates on other small savings instruments have been hiked for the third and fourth quarters of 2022-23.

This is mainly because the government no longer agrees with the Shyamala Gopinath Committee formula completely.

The Shyamala Gopinath Committee formula was adopted in April 2016 to reset small savings rates every quarter in line with the prevailing yields on government bonds of comparable tenures.

According to a senior official from the Finance Ministry, the Ministry disagrees with the formula in respect of those items where tax advantage is the main consideration.

Apart from the tax considerations, the government is also concerned about the ability of banks to raise adequate deposits to meet an uptick in credit demand and bolster their balance sheets amid troubles in banks in the developed world.

Furthermore, the

Union Budget – 2023

announced a new

Mahila Samman Savings Certificate

, wherein investments of up to ₹2 lahks would get 7.5% returns for two years. The scheme is taxable, unlike the SSA.
Read more – Sukanya Samriddhi Scheme
2. Sri Lanka clears global oil companies' entry into country's retail fuel market
Sri Lanka has decided to award licences to three global oil companies to operate in the domestic retail market as the government looks to restructure its state-owned units.

The effort is also to diversify Sri Lanka's retail fuel market which is mainly a duopoly, with the state-owned CPC and Indian Oil Corporation subsidiary Lanka IOC controlling a significant share of the market.

The Sri Lankan Cabinet has approved the licences to Sinopec; United Petroleum, Australia; and RM Parks, USA, in a collaboration with Shell.

The three companies will be allocated 150 dealer-operated fuel stations that are operated by the state-owned Ceylon Petroleum Corporation, and obtain 20-year licences to import, store, distribute and sell petroleum products in Sri Lanka.

Meanwhile, an Indian official delegation has held talks with the Sri Lankan President.

The delegation team also visited Trincomalee in the Eastern Province, where Lanka IOC, Ceylon Petroleum Corporation and the Government of Sri Lanka have agreed to jointly develop World War II-era oil tanks.

Furthermore, India has pledged to assist Sri Lanka to emerge as a "regional petroleum hub".
3. Heat action plans in India fail to identify vulnerable groups: study
Following the Prime Minister's high-level meeting to review heatwave preparedness, a new report by the Centre for Policy Research has suggested that India is ill-prepared to face the heat.

The think tank undertook the examination of 37 heat action plans (HAPs) across 18 States, to assess the policy action in India, and it was seen that most of the plans have failed to identify and target vulnerable groups, are underfunded, have weak legal foundations and are not transparent.

The report notes that only two HAPs have carried out and presented vulnerability assessments (systematic studies to locate where the people most likely to be affected are in a city, district, or State).

Further, despite categorising vulnerable groups such as the elderly, outdoor workers, pregnant women, etc. the HAPs have not focused exclusively on these groups.

The assessment report has highlighted various gaps that must be filled in future plans, if not there would be significant economic losses due to decreasing labour productivity and disruptions to agriculture.

Additionally, without implementation-oriented HAPs, the country's poorest would continue to suffer due to extreme heat.
H. UPSC Prelims Practice Questions
Q1. Which of the following are the bustard species found in India? (Level – Moderate)
Great Indian Bustards (GIB)

Lesser florican

Macqueen bustard

Sand grouse
Options:
1 and 2 Only

1, 2 and 3 Only

2, 3 and 4 Only

1, 2, 3 and 4
CHECK ANSWERS:-

Answer: b

Explanation:

Great Indian Bustards (GIB) are the largest among the four bustard species found in India.

The other three bustard species are

MacQueen's bustard

, the

lesser florican

and the

Bengal florican

.

Sandgrouse is the common name for Pteroclididae which is a family of ground-dwelling bird species. 

They are ground-dwelling birds restricted to treeless, open country such as plains, savannahs, and semi-deserts.

They are distributed across Africa, Madagascar, the Middle East, India and central Asia. 
Q2. Which of the following statements with respect to the PARIVESH scheme are true? 
(Level – Moderate)
It includes a single registration and single sign-in for all types of clearances like forests, wildlife, and CRZ.

The system has been designed, developed, and hosted by the Ministry of Commerce and

Industry.

It offers a framework to generate economic growth and strengthens sustainable development through E-Governance.
Options:
1 only

1 and 3 only

2 and 3 only

1, 2 and 3
CHECK ANSWERS:-

Answer: b

Explanation:

Statement 1 is correct,

PARIVESH is a web-based application developed for online submission and monitoring of the proposals submitted by the proponents for seeking Environment, Forest, Wildlife and CRZ Clearances from Central, State and district-level authorities.

Statement 2 is not correct,

The system has been designed, developed, and hosted by the

Ministry of Environment, Forest and Climate Change. 
Statement 3 is correct,

It offers a framework to generate economic growth and strengthens sustainable development through E-Governance.
Q3. Consider the following statements on the National Plan for Conservation of 
Aquatic Eco-systems (NPCA). (Level – Moderate)
The NPCA is a conservation program for lakes only.

It is a centrally-sponsored scheme implemented by the Ministry of Environment, Forest, and Climate Change and covers various activities such as interception, diversion and treatment of wastewater, shoreline protection, and lakefront development.
Which of the statements given above is/are incorrect?
1 only

2 only

Both

None
CHECK ANSWERS:-

Answer: a

Explanation:

Statement 1 is not correct,

The National Plan for Conservation of Aquatic Eco-systems (NPCA) scheme is

for the conservation and management of wetlands

(including lakes) in the country

.
Statement 2 is correct,

The

Ministry of Environment, Forest and Climate Change is implementing the centrally sponsored NPCA scheme.

NPCA was introduced to address pollution issues in urban and semi-urban environments through interception, diversion, treatment of pollution

load entering lakes, shoreline protection, and lakefront development.
Q4. In the context of monitoring arsenic levels in water supplied through the Jal 
Jeevan Mission (JJM), consider the following statements: (Level – Difficult)
In India, the current limit specified for Total Arsenic is 0.1 mg/l.

JJM was started in 2016 with the aim to provide piped water supply to every household by 2024.
Long-term exposure to arsenic from drinking water and food can cause cancer and skin lesions.
Which of the statements given above is/are correct?
1 and 2 Only

1 and 3 Only

3 only

1, 2 and 3
CHECK ANSWERS:-

Answer: c

Explanation:

Statement 1 is not correct,

In India, the current limit specified for Total Arsenic is

0.01 mg/l.
Statement 2 is not correct,

The Jal Jeevan Mission (JJM) was launched in

2019

with the aim to provide tap water to all households by 2024.

Statement 3 is correct,

Prolonged ingestion of arsenic-containing drinking water is associated with an increased risk of bladder cancer, skin cancer and skin lesions.
Q5. Mixture of which one of the following pairs of gases is the cause of occurrence of 
most of the explosions in mines? (Level – Moderate) PYQ (2008)
Hydrogen and oxygen

Oxygen and acetylene

Methane and air

Carbon dioxide and methane
CHECK ANSWERS:-

Answer: c

Explanation:

Since the inception of underground mining, the release of methane from coal beds has been a hazard to mining safety. 

When methane combines with air, it forms a combustible mixture which has been the cause of countless mine explosions.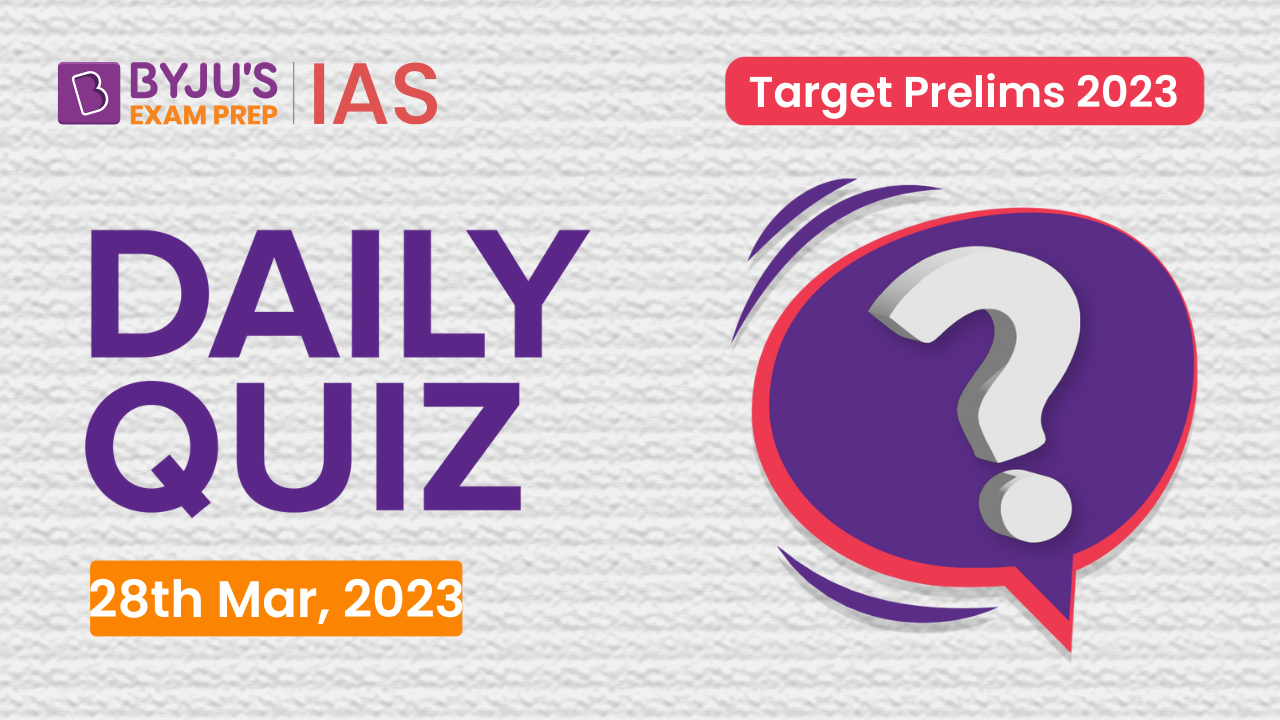 CNA 28 March 2023:- Download PDF Here