The Dadasaheb Phalke Awards is the highest award in cinema. It is annually presented at the National Film Awards ceremony by the Directorate of Film Festivals.
The award is named after Dhundiraj Govind Phalke, popularly known as Dadasaheb Phalke. Dadasaheb Phalke is regarded as the 'father of Indian cinema'.
On February 2021, Deepika Padukone received the Dadasaheb Phalke award for best actress award for her film Chhapaak while Akshay Kumar got the awards for his performance in the film Laxmi.
The prestigious 51st Dadasaheb Phalke Award will be honoured to superstar Rajinikanth, Union Information and Broadcasting Minister Prakash Javadekar announced on April 1st, 2021. The award ceremony for the same will take place in May 2021
This article will give details about the Dadasaheb Phalke Awards within the context of the IAS Exam.
Aspirants can check the following links to align their preparation for
UPSC 2023
examination:
Brief facts about Dadasaheb Phalke
Ddasheb Phalke was a producer-director-screenwriter who made India's first feature-length film, Raja Harishchandra in 1913.  He made 95 feature-length films and 27 short films in his career, spanning 19 years, until 1937, including his most noted works: Mohini Bhasmasur (1913), Satyavan Savitri (1914), Lanka Dahan (1917), Shri Krishna Janma (1918) and Kaliya Mardan (1919).
His contributions to Indian cinema were legendary and thus was the reason why the Indian government instituted an award in his honour.
Aspirants can check the latest context related to Dadasaheb Phalke Award at 18:15 minutes on the video given below-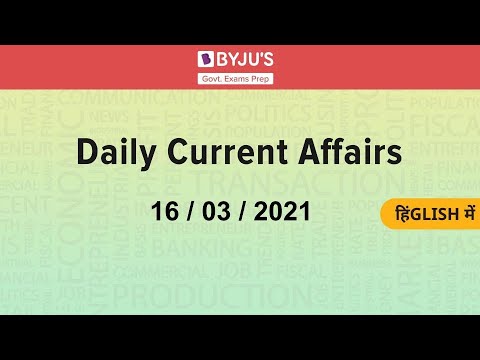 Dadasaheb Phalke Awards– Download PDF Here
Recipients of the Dadasaheb Phalke Awards
The following table gives the list of winners of the Dadasaheb Phalke Awards through the years
Dadasaheb Phalke Awards Recipients (1969-1979)
| | | |
| --- | --- | --- |
| Year  | Recipient | Film Industry |
| 1969 | Devika Rani | Hindi |
| 1970 | Birendranath Sircar | Bengali |
| 1971 | Prithviraj Kapoor | Hindi |
| 1972 | Pankaj Mullick | |
| 1973 | Ruby Myers (Sulochana) | Hindi |
| 1974 | Bommireddy Narasimha Reddy | Telugu |
| 1975 | Dhirendra Nath Ganguly | Bengali |
| 1976 | Kanan Devi | Bengali |
| 1977 | Nitin Bose | Bengali Hindi |
| 1978 | Raichand Boral | |
| 1979 | Sohrab Modi | Hindi |
The following table gives the list of winners from 1980-1989
Dadasaheb Phalke Awards Recipients (1980-1989)
| | | |
| --- | --- | --- |
| Year  | Recipient | Film Industry |
| 1980 | Paidi Jairaj | |
| 1981 | Naushad | Hindi |
| 1982 | L. V. Prasad | |
| 1983 | Durga Khote | |
| 1984 | Satyajit Ray | Bengali |
| 1985 | V. Shantaram | |
| 1986 | B. Nagi Reddy | Telugu |
| 1987 | Raj Kapoor | Hindi |
| 1988 | Ashok Kumar | Hindi |
| 1989 | Lata Mangeshkar | |
The following table gives the list of winners from 1990-1999
Dadasaheb Phalke Awards Recipients (1990-1999)
| | | |
| --- | --- | --- |
| Year  | Recipient | Film Industry |
| 1990 | Akkineni Nageswara Rao | Telugu |
| 1991 | Bhalji Pendharkar | Marathi |
| 1992 | Bhupen Hazarika | Assamese |
| 1993 | Majrooh Sultanpuri | Hindi |
| 1994 | Dilip Kumar | Hindi |
| 1995 | Rajkumar | Kannada |
| 1996 | Sivaji Ganesan | Tamil |
| 1997 | Kavi Pradeep | Hindi |
| 1998 | B. R. Chopra | Hindi |
| 1999 | Hrishikesh Mukherjee | Hindi |
The following table gives the list of winners from 2000-2010
Dadasaheb Phalke Awards Recipients (2000-2009)
| | | |
| --- | --- | --- |
| Year  | Recipient | Film Industry |
| 2000 | Asha Bhosle | |
| 2001 | Yash Chopra | Hindi |
| 2002 | Dev Anand | Hindi |
| 2003 | Mrinal Sen | |
| 2004 | Adoor Gopalakrishnan | Malayalam |
| 2005 | Shyam Benegal | Hindi |
| 2006 | Tapan Sinha | |
| 2007 | Manna Dey | |
| 2008 | V. K. Murthy | Hindi |
| 2009 | D. Ramanaidu | Telugu |
The following table gives the list of winners from 2010-2019
Dadasaheb Phalke Awards Recipients (2010-2018)
| | | |
| --- | --- | --- |
| Year  | Recipient | Film Industry |
| 2010 | K. Balachander | |
| 2011 | Soumitra Chatterjee | Bengali |
| 2012 | Pran | Hindi |
| 2013 | Gulzar | Hindi |
| 2014 | Shashi Kapoor | Hindi |
| 2015 | Manoj Kumar | Hindi |
| 2016 | K. Viswanath | Telugu |
| 2017 | Vinod Khanna | Hindi |
| 2018 | Amitabh Bachchan | Hindi |
| 2019 | Mahesh Babu | Telugu |
| 2020 | Hrithik Roshan | Hindi |
Candidates can go through the following relevant links to prepare for the upcoming UPSC Civil Services Exam even better-
Aspirants can find the complete UPSC Syllabus through the linked article. More exam-related preparation materials will be found through the links given below
Related Links