Abhimanyu Gahlaut cleared the 2015 UPSC civil services exam with an amazing rank of 38. He is the topper in the Indian Foreign Services. What makes his achievement remarkable is that he had prepared only for about 6 months whilst working a fulltime job. And, he achieved his dream in his very first attempt. Read on more about IAS topper Abhimanyu Gahlaut.
Crucial Strategy Articles for UPSC Exam
will provide tips and suggestions on how to crack the UPSC Exam with relative ease. Visit the page now!!
Strengthen your preparation for the UPSC exam by checking these additional links:
UPSC Topper Story – Abhimanyu Gahlaut Background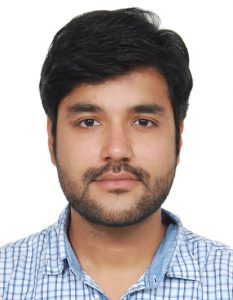 Hailing from small-town Bahadurgarh, Haryana, Gahlaut always wanted to live and work internationally, hence the IFS was a natural choice, although he admits to having pondered about it at length.
His father is a retired Sub-divisional engineer with the Haryana government and his mother is a headmistress at an elementary school.
Gahlaut completed his BA (H) in Economics from the prestigious Shri Ram College of Commerce (SRCC), Delhi University, and then went on to complete his M.Phil. in Economics from the University of Cambridge.
After his education, he worked for 1.5 years as an Economist for the Rwanda government's Ministry of Finance under a fellowship scheme.
He also worked for 3 years as a Country Economist for the International Growth Centre, a research centre based at the London School of Economics.
No doubt his international work experience moulded him towards the foreign services.
It was when he turned 25 that Gahlaut started to plan out his long term career options.
Even though he enjoyed his job as an economist, he wanted to do something that was directly connected to India.
After deciding on the IFS, he judiciously started collecting all information about the UPSC CSE in December 2014. Check out the UPSC exam pattern at the linked article.
He commenced his preparation in January 2015 and took the UPSC prelims exam in August that year.
UPSC Topper Strategy – Abhimanyu's Study Plan
Since he was working, Gahlaut knew he didn't have the luxury of completing every inch of the humongous UPSC syllabus. So he carefully made a list of readings that he wanted to do and then studied for 6 – 8 hours each day.
He also picked up material from the internet except for subjects like history and polity where UPSC books are indispensable according to him.
His optional subject was Economics optional which was natural given his academic background.
He made electronic notes both for daily current affairs and static material. He used his notes mainly for revision and was quite selective about what he included in his notes.
He made no separate preparation for CSAT and the compulsory papers of English and Indian language since he was confident in them.
However, he didn't ignore the essay paper of UPSC Mains and had practised 10 essays prior to the exam in a time-bound fashion.
For the ethics paper, he recommends writing simple answers and to avoid the use of jargon.
Tips for UPSC Mains Answer Writing
Gahlaut carried a stopwatch with him in the exam and made sure he didn't spend more than 8.5 minutes per question in the GS papers and not more than 7 minutes per ten marks question in the optional papers.
He gave a short introduction and conclusion to his answers and use bullet points.
Message for Aspirants
Don't lose hope. There is no guarantee of getting into the civil services, but not clearing this exam is not an indicator of your abilities.
With a sharp focus and a clear study plan, it is possible for working professionals to clear the IAS exam with a very good rank. Apart from Abhimanyu, there are several others who have cracked the UPSC while working and created amazing UPSC success stories. The table below will give you more such inspiring examples.
IAS aspirants can take a cue from the stories of UPSC toppers and understand the strategy they employed to crack the civil services exam. For more such civil services success stories, check our Get Inspired segment.
For more UPSC-related preparation materials visit the linked article.
Related Links