6 December 1956
Dr. B R Ambedkar passed away.
---
What happened?
On 6 December 1956, India's first Law Minister and the chief architect of India's Constitution Dr. Bhimrao Ramji Ambedkar passed away in Delhi.
Dr. B R Ambedkar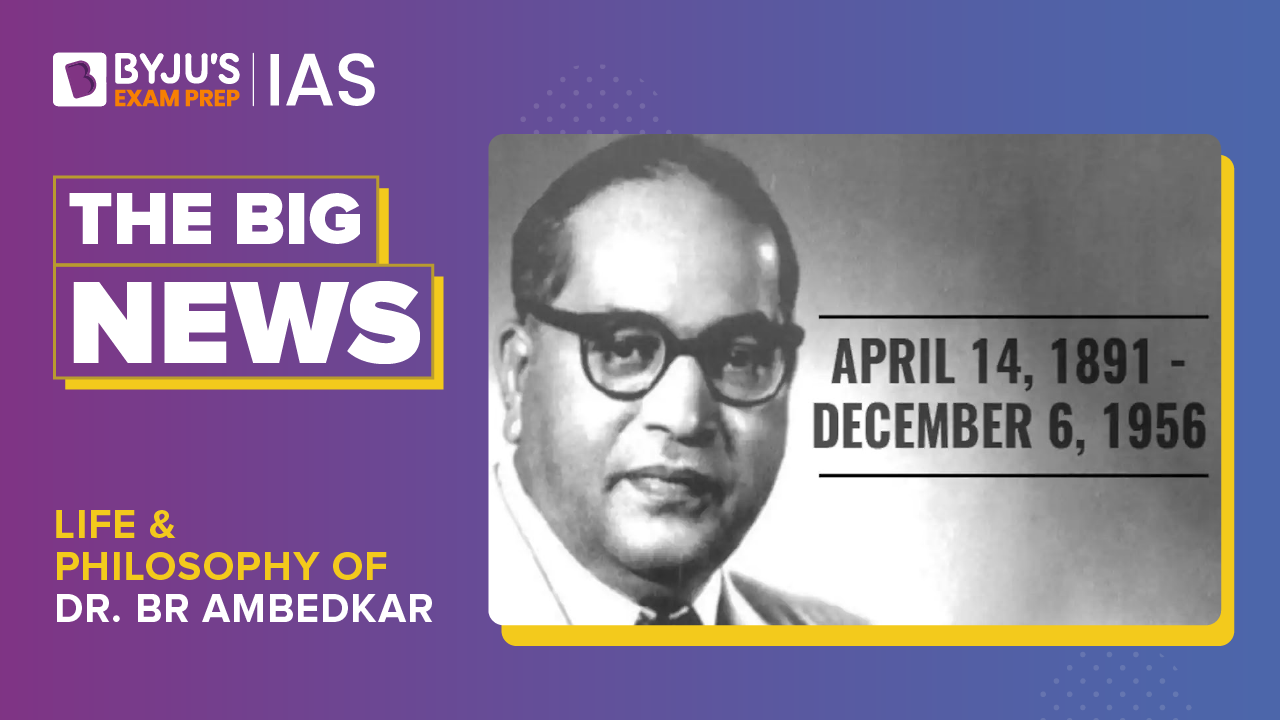 Ambedkar was born in Mhow in the Central Provinces (modern-day Madhya Pradesh) on 14 April 1891 to Subedar Ramji Maloji Sakpal and and Bhimabai Sakpal. The family's native place was Ambadawe town in Ratnagiri District in Maharashtra.
Ambedkar belonged to the Mahar caste which was considered 'untouchable' then. In school, he faced discrimination. He was not allowed to sit inside the class and had to sit on a gunny sack which he had to carry home after class. He could quench his thirst only if another person poured water from a height as he was not allowed to touch the water or the vessel.
In 1897, the family moved to Mumbai and Ambedkar was enrolled at the Elphinstone High School becoming the only Dalit there.
In 1907, he became the first untouchable to pass his matriculation from the school and be admitted to the Elphinstone College. He was a stellar student and secured his degree in economics and political science from the University of Bombay. He started work for the Baroda State.
Funded by the Baroda State Scholarship, 22-year old Ambedkar went to pursue further studies at the Columbia University in New York City, USA.
He obtained his MA in economics and presented two theses 'Ancient Indian Commerce' and 'National Dividend of India — A Historic and Analytical Study'. In 1927, he received his doctoral degree in economics for his third thesis. He presented his paper 'Castes in India: Their Mechanism, Genesis and Development' in New York in May 1916 at an anthropological seminar by Alexander Goldenweiser.
After that he went to London where he studied both law and economics. But he had to return to India without completing his course since his scholarship had expired.
He later returned to London to finish his thesis which was titled 'The problem of the rupee: Its origin and its solution'. He completed his D.Sc. in Economics and was called to the Bar in 1923.
He worked for the State of Baroda since his education had been sponsored by the State. He quit that job after a brief stint. He then worked as an accountant, a tutor and also started an investment consulting business, but it failed when clients realised that he was an untouchable.
In 1918, he joined the Sydenham College of Commerce and Economics, Mumbai as a Professor of Political Economy.
Ambedkar was opposed to caste-based discrimination of any kind and also rejected the Aryan Invasion Theory.
He became a leader of the Dalit community and fought for their social and political rights.
He strongly advocated creating separate electorates and reservations for Dalits or depressed classes.
He established the Bahishkrit Hitakarini Sabha aimed at promoting education among the untouchables as a means to uplift them. He also started journals like Mook Nayak, Equality Janta and Bahishkrit Bharat in which he advanced Dalit rights.
He also launched many movements against the practice of untouchability. He led marches and movements to open up public drinking water resources for untouchables. He also started a movement for Dailts to get the right to enter Hindu temples.
Ambedkar publicly condemned Hindu scriptures which were perceived as promoting caste-based discrimination.
Ambedkar signed the historic Poona Pact with Mahatma Gandhi where they came to an agreement on how to go about having separate electorates for the Depressed Classes.
He founded a political party the Independent Labour Party in 1936. It contested and won seats to the Central Legislative Assembly in 1937.
In his book, 'The Annihilation of Caste', Ambedkar vehemently criticised Hindu religious leaders and the caste system. He also rebuked Gandhi in it.
He had also served as Minister for Labour in the Viceroy's Executive Council.
His party transformed into the Scheduled Castes Federation.
After independence, Ambedkar was invited by the Congress-led government to be the country's first Law Minister. He was also appointed the Chairman of the Drafting Committee of the Constituent Assembly, whose mandate it was to draft a new constitution for India.
Ambedkar was successful in winning the assembly's support for reservation of jobs in the civil service, and in schools and colleges.
He was opposed to Article 370 which gave special status to Jammu & Kashmir.
He also recommended the adoption of a Uniform Civil Code.
As an economics, he was pro-industrialisation and also stressed on the need for investment in agriculture for growth in that sector. He established the Finance Commission of India in 1951.
In 1955, Ambedkar founded the Bharatiya Bauddha Mahasabha. On 14 October 1956, he converted to Buddhism in a public ceremony in Nagpur. This was followed by mass conversions by Dalits to Buddhism.
Baba Saheb Ambedkar, who had been suffering from diabetes since 1948 died in his sleep on 6 December 1956 at Delhi. He was cremated according to the Buddhist tradition and his cremation was attended by about 5 lakh people.
Some of Ambedkar's works:
Annihilation of Caste
Who Were the Shudras?
Waiting for a Visa
The Buddha and His Dhamma
Pakistan or Partition of India
Buddha or Karl Marx
Also on this day




---