In the science and technology section in the UPSC syllabus, the Indian space program and Indian satellites are important for the IAS exam. In this article, you will read about the Indian space program especially satellites and space missions.
Scientific satellites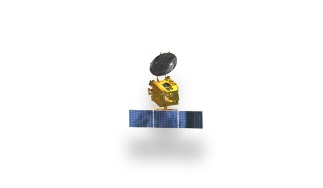 The Indian space programme includes research in zones like earth sciences, astrophysics, astronomy, atmospheric sciences, and theoretical physics. A sequence of sounding rockets is accessible for atmospheric research. Several scientific appliances have been flown on satellites principally to direct extraterrestrial X-ray and gamma-ray rupture.
Preparing for UPSC? Complement your IAS exam preparation with the following links to gain an edge over the competitors-
Indian Space Program UPSC
Mars Orbiter Mission: It is the first interplanetary operation of India to Mars. Further details on Mars Orbiter Mission MOM are available on the linked page.
AstroSat: It is the first committed Indian astronomy mission intended at studying extraterrestrial sources in X-ray, optical, and UV spectral bands together. Know about AtroSat – India's First Multi Wavelength Space Observatory on the linked page.
Chandrayaan-1: This is the country's primary undertaking to Moon. The spacecraft was orbiting around the Moon at an elevation of 100 km from the lunar surface for mineralogical, chemical, and photo-geologic mapping of the Moon. Aspirants can know in detail about Chandrayaan 1 on the linked page.
Chandrayaan-2: This mission will be a superior version of the Chandrayaan-1. It is constructed as a two-unit system consisting of a Lander Craft module (LC) and the Orbiter Craft module (OC)  carrying the Rover. Relevant details regarding Chandrayaan 2 are available on the link to provide here.
Communication satellites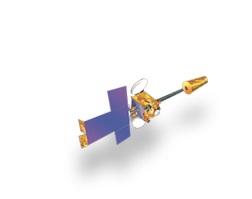 The INSAT (Indian National Satellite) was established in 1983 with the commissioning of INSAT-1B. You can go through the detailed information on INSAT – 1B on the linked page.  This has commenced a drastic revolution in India's communications segment and continued the same later. This system is one of the major domestic communication satellite systems in the Asia-Pacific area with nine equipped communication satellites placed in Geo-stationary orbit.
Also, read about –
the CMS – 01 Communication Satellite launched by ISRO on the given link.
The INSAT system with more than 200 transponders in the C, Extended C, and Ku-bands give services to:
Television broadcasting,
Telecommunications
Satellite newsgathering
Weather forecasting
Disaster warning
Search and Rescue operations
The GSAT-18 joins the group of INSAT System comprising 14 operational satellites:
INSAT-3A
INSAT-3C
INSAT-4A
INSAT-4B
INSAT-4CR
INSAT-3DR
GSAT-6
GSAT-7
GSAT-8
GSAT- 10
GSAT- 12
GSAT- 14
GSAT- 15
GSAT-16
Earth observation satellites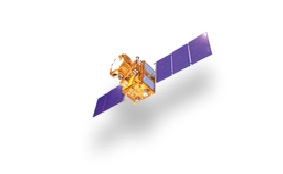 ISRO launched its first earth observation satellite-IRS-1A in 1988. After that, it has launched a lot of operational remote sensing satellites. India has one of the largest constellations of remote sensing satellites in operation. Check out the detailed information on IRS-1A – First Indigenous Remote Sensing Satellite on the link provided here.
Varieties of gadgets have been flown onboard these satellites to give essential information in diversified spatial, spectral and sequential resolutions to cater to different requirements in the nation and for worldwide utilization. The information from these satellites is used for numerous purposes covering agriculture, environment, forestry, ocean resources, urban and rural development, mineral exploration, and disaster management. At present, 13 satellites are operational in the Sun-synchronous orbit. They are:
RESOURCESAT-1, RESOURCESAT- 2, RESOURCESAT- 2A
CARTOSAT-1, CARTOSAT-2, CARTOSAT-2A, CARTOSAT- 2B, CARTOSAT – 3
RISAT-1 and RISAT-2
OCEANSAT-2
Megha- Tropiques
SARAL
SCATSAT-1
There are 4 satellites in geostationary orbit. They are
INSAT-3D
Kalpana
INSAT 3A
INSAT -3DR
Navigation satellites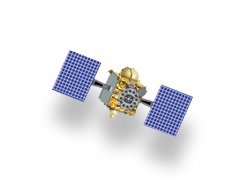 The Satellite Navigation service is a budding satellite, based system with commercial and strategic applications. ISRO is devoted to contributing to the satellite-based Navigation services to cater to the rising demands of the Civil Aviation necessities and to cater to the client requirements of the positioning, navigation, and timing based on the independent satellite navigation system. The ISRO and Airport Authority of India is engaged in establishing the GPS Aided Geo Augmented Navigation (GAGAN) system, to meet the Civil Aviation requirements. The ISRO has developed Indian Regional Navigation Satellite System (IRNSS) to cater to the needs like positioning, navigation, and timing services based on the indigenous system.
Go through the given links for relevant details-
Small satellites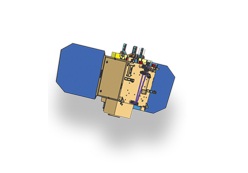 The small satellite mission is envisioning providing a platform for stand-alone payloads for earth imaging and science missions within a quick spin time. Indian Mini Satellite -1 (IMS-1) and Indian Mini Satellite -2 (IMS-2) Bus are two major missions in this segment.
Experimental satellites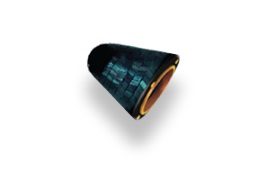 The Indian Space Research Organization has launched several small satellites chiefly for experimental and research purposes. This experiment consists of Orbit Controls, Remote Sensing, Payload Development, Atmospheric Studies, and Recovery technology, etc.
Read in detail about India's first experimental remote sensing satellite, Bhaskara-I on the linked page.
Student satellites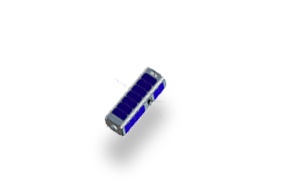 The country's premier institution for space research has influenced educational institutions by its innovative activities. It invites the ideas of Indian youth for the enhancement of technology. Proficient Universities and establishments can venture into space technology on-orbit under the supervision and support of ISRO.
Also read about –
Previous Year UPSC Question
With reference to 'Astrosat', the astronomical observatory launched by India, which of the following statements is/are correct? (UPSC Civil Services Preliminary Examination 2016)
Other than the USA and Russia, India is the only country to have launched a similar observatory into space.
Astrosat is a 2000kg satellite placed in an orbit at 1650km above the surface of the Earth.
Select the correct answer using the code given below:
1 only
2 only
Both 1 and 2
Neither 1 nor 2
Answer. D
The above details would help candidates prepare for UPSC 2022.
Relevant Links