15 June 2001
The Shanghai Cooperation Organisation was formed
---
What happened?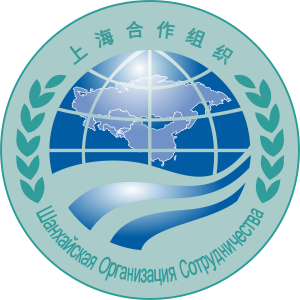 The Shanghai Cooperation Organisation (SCO) is a Eurasian economic, political and security organisation originally formed by the leaders of the six countries of China, Russia, Kyrgyzstan, Kazakhstan, Uzbekistan and Tajikistan. India became a full member in 2017.
Shanghai Cooperation Organisation
The Shanghai Cooperation Organisation (SCO) is an important inter-governmental organisation which is becoming increasingly vital for India. In this article, you can read all about the SCO, which is a part of the international relations segment of the UPSC syllabus.
The leaders of the original six members announced the formation of the SCO on 15 June 2001 and signed the Charter in June 2002. The Charter became effective on 19th September 2003. The organisation is also called the Shanghai Pact.
Apart from Uzbekistan, the other five countries were members of an organisation called the Shanghai Five group which had been established in Shanghai in the year 1996.
India, along with Pakistan, joined the SCO on 9th June 2017 at the organisation's summit in Astana, the capital of Kazakhstan taking the total membership to eight nations. India was earlier an observer nation.
The SCO is sometimes referred to as the 'alliance of Asia'. It is the biggest regional organisation as per the population and the geography covered. It covers about 40% of the globe's population.
It is increasingly growing to be one of the world's largest and powerful organisations.
The aim of the organisation is to institute cooperation among the member countries on various issues like:

Security
Resolving border disputes
Intelligence sharing
Military cooperation
Counter-terrorism
Countering the influence of the USA on Asia

Apart from the above-mentioned concerns, the SCO is also involved in fostering ties on finance, tourism, sustainability and development, environment protection and culture.
There are four countries with observer status namely, Afghanistan, Iran, Belarus and Mongolia. The six dialogue partners are Azerbaijan, Armenia, Nepal, Cambodia, Sri Lanka and Turkey. The ASEAN, UN, CIS and Turkmenistan have guest attendance status.
The first summit of the organisation was held in Shanghai in China. The latest summit was held in Qingdao, China and was attended by Prime Minister Narendra Modi.
India, as a member, will be able to strengthen cooperation to combat terrorism, develop connectivity between member countries and bring about peace and stability in this part of the world.
India will also use this platform to push for connectivity to Afghanistan through Pakistan.
The SCO's highest decision-making body is the Heads of State Council which meets once every year.
The second highest organ is the Heads of Government Council, which also meets once every year.
Other meetings are also conducted at the levels of the parliament heads, ministries of foreign affairs, economy, defence, culture, transport education, healthcare, etc.
The organisation has 2 permanent bodies namely, the SCO Secretariat and the Executive Committee of the Regional Anti-Terrorist Structure (RATS). The former is based in Beijing and the latter in Tashkent.
See previous 'This Day in History' here.
Also See: