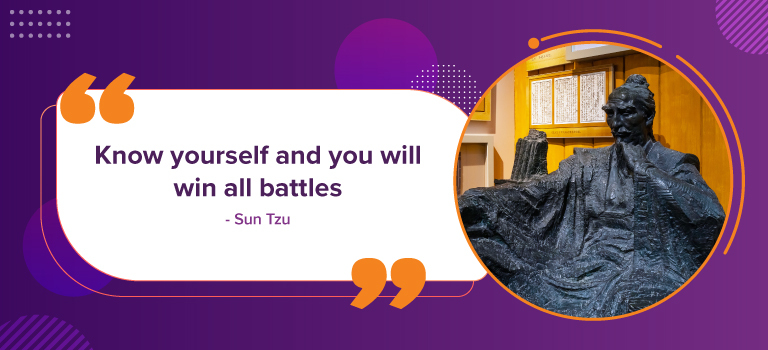 TABLE OF CONTENTS
1. Customs Act, 1962
2. Scheme for Promotion of Electronic Components and Semiconductors (SPECS)
3. NavIC  - Indian Regional Navigation Satellite System

Syllabus – GS3, Indian Economy – Issues relating to planning and mobilisation of resources
Prelims – Customs Act, 1962.
Context –  Celebrating  60 years of Customs Act 1962.
Details –
The

Central Board of Indirect Taxes & Customs

(CBIC) under the Ministry of Finance organised an event in Mumbai as a part of nationwide celebrations. 

An exhibition on 60 years of Customs and valuable items seized by Indian Customs over the years organised by Mumbai Customs was inaugurated by CBIC Chairperson, Vivek Johri. The exhibition included body parts of various wild animals, art and antiques, gold, diamonds, electronic items, etc.

The Customs Act of 1962 defines customs duty in India, allowing the government to charge duties on exports and imports, restrict the export and import of products, establish processes for importing and exporting goods, and impose penalties, among other things. 
Customs duty is a duty or tax charged on goods imported into India or exported outside India. 
---
2. Scheme for Promotion of Electronic Components and Semiconductors (SPECS)
Syllabus – GS3, Indian Economy – Growth & Development, Indigenisation of technology.
Prelims – SPECS, NPE 2019.
Context – SPECS is a step to make India a significant Electronic System Design and Manufacturing hub in the global value chain for electronics.
About SPECS –
The government of India has launched many flagship schemes which are aimed at "Atmanirbhar Bharat – A self-reliant India" under the aegis of the National Policy on Electronics 2019 (NPE 2019).

SPECS aims to offer a financial incentive of 25% of capital expenditure for the manufacturing of goods that constitute the supply chain of electronic products. The scheme was notified on April 1, 2020.

The scheme will help offset the disability for domestic manufacturing of electronic components and semiconductors in order to strengthen the electronic manufacturing ecosystem in the country.
Details –
The National Policy on Electronics 2019 (NPE 2019) aims at positioning India as a global hub for Electronics System Design and Manufacturing (ESDM) by encouraging and driving capabilities in the country for developing core components, including chipsets, and creating an enabling environment for the industry to compete globally.
GoI has also launched many other flagship schemes for ESDM like  –
Product Linked Incentive (PLI) – The Scheme extends an incentive of 6% to 4% on incremental sales (over base year) of goods under target segments that are manufactured in India to eligible companies, for a period of five years. This scheme was notified on April 1, 2020. Under the first round of the PLI scheme for Large Scale Electronics Manufacturing, 16 companies have been approved. 

The second round of the PLI Scheme for Large Scale Electronics Manufacturing was launched in March 2021 for incentivising Electronic Components. Under the Second Round, incentives of 5% to 3% shall be extended on incremental sales (over base year i.e., FY 2019-20) of goods manufactured in India and covered under the target segment, to eligible companies, for a period of four years.

The Cabinet also approved a comprehensive program for the development of a sustainable semiconductor and display ecosystem in the country with an outlay of ₹ 76,000 crore. The program will usher in a new era in electronics manufacturing by providing a globally competitive incentive package to companies in semiconductors and display manufacturing as well as design. 
Read more about PLI – Production Linked Incentive Scheme.
---
3. NavIC – Indian Regional Navigation Satellite System
Syllabus – GS3, Science and Technology; Awareness in the field of Space
Prelims – NavIC system.
Context – The usage of the Indian Regional Navigation Satellite System has increased in India. 
Details –
NavIC, or Navigation with Indian Constellation, is an independent stand-alone navigation satellite system developed by the Indian Space Research Organisation (ISRO).

Dr Jitendra Singh, the Union Minister

of State (Independent Charge) Science & Technology

said that NavIC finds utilisation in national projects like public vehicle safety, power grid synchronisation, real-time train information system, fishermen safety, etc. 

Other initiatives like common alert protocol-based emergency warning, time dissemination, geodetic network and unmanned aerial vehicles are in the process of adopting the NavIC system.

Many mobile phone models in the country are NaviC compatible and work is on to make other phones compatible with NaviC as well. 

The NavIC system provides signals for positioning. Applications like Google Maps can utilise the position obtained through NavIC or other similar systems and display it on a map or other user interface for easy visualisation. Signals provided by the NavIC system are agnostic to the end-user application. NavIC performance is at par with other positioning systems.

The system is designed as a constellation of seven satellites in GEO/GSO orbits. The signals broadcast by these satellites are available free-to-air for civilian use. The government is working to launch replacement satellites NVS-01 onwards for the current seven satellites constellation.
Read more on NAVIC: Navigation with Indian Constellation in the linked article.
Read the previous PIB articles here.
December 7th, 2022, PIB:- Download PDF Here