Jagrati Awasthi, a native of Bhopal, has secured the second rank in the civil services exam 2020. Becoming an IAS officer was a childhood dream for Awasthi and she has achieved her dream in her second attempt. In this article, you can know more about this IAS topper's preparation strategy, optional subject, etc.
Jagrati Awasthi IAS Topper Background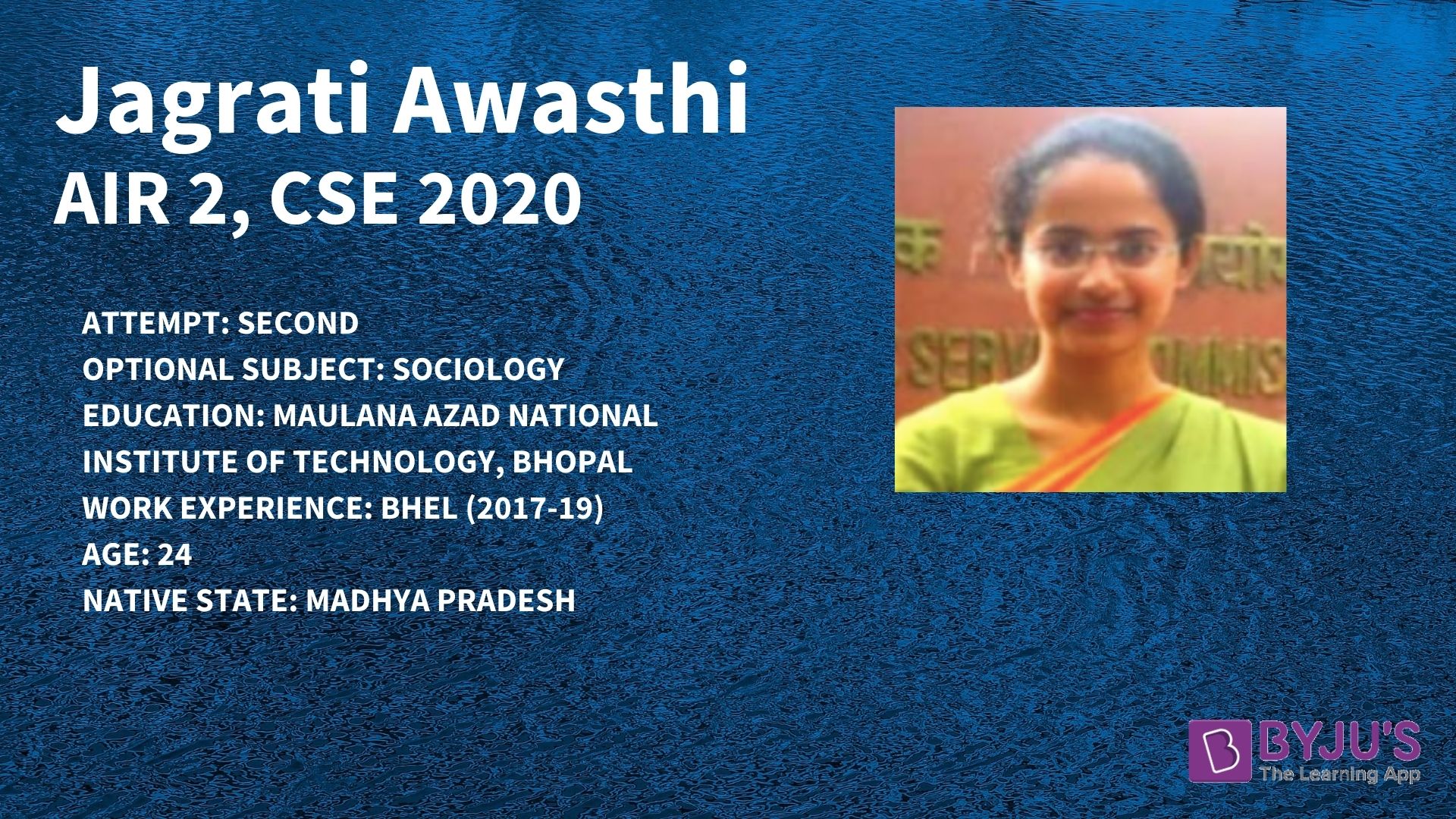 Jagrati Awasthi is among the 261 women whose names have appeared in the list of candidates who have cleared the IAS exam 2020. A BTech from Maulana Azad National Institute of Technology (MANIT), Awasthi was working with BHEL as an engineer from 2017 to 2019.
In 2019, she left her job to focus on the UPSC preparation since her first attempt at the exam was unsuccessful.
The 24-year-old credits her parents, brother and teachers for her stupendous success in the IAS exam. Jagrati Awasthi says since her preparation was during covid times, it was important to maintain focus and remain motivated despite staying indoors all the time.
Initially, she studied for 8 – 10 hours every day. This increased to 10 – 12 hours and for two months before the exam, the study time went up to 12 – 14 hours daily. If you wish to get started on your IAS preparation by making a timetable, click on the link to get tips on how to make a suitable timetable for UPSC preparation.
Read about 2015-2020 IAS Toppers (AIR 1) from the links below:
Aspirants can also review the UPSC preparation strategy followed by Jagrati Agarwal – IAS Topper 2020 [AIR 2] through the video given below and take inspiration and incorporate a few tips in their own preparation plan as well: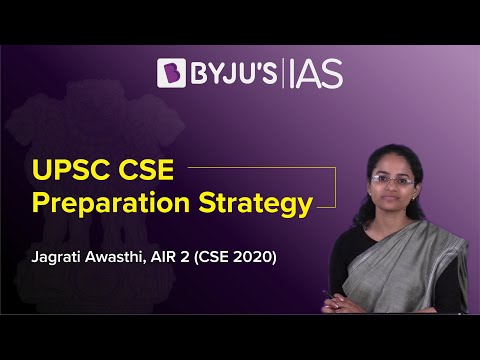 Key for IAS Success
According to Jagrati Awasthi, hard work and confidence are the keys to success in the very competitive IAS exam. When she could not clear in her first attempt, instead of getting depressed, she decided to pursue the IAS with utmost dedication and quit her job at BHEL. She analysed where she went wrong in her previous attempt and did a course correction by identifying the gaps in her preparation. She also paid more attention to the UPSC syllabus and also noted the types of questions asked in the IAS exam.
For the UPSC Interview preparation, Jagrati Awasthi had taken BYJU'S Interview coaching. Below, you can watch her mock interview with our eminent panellists.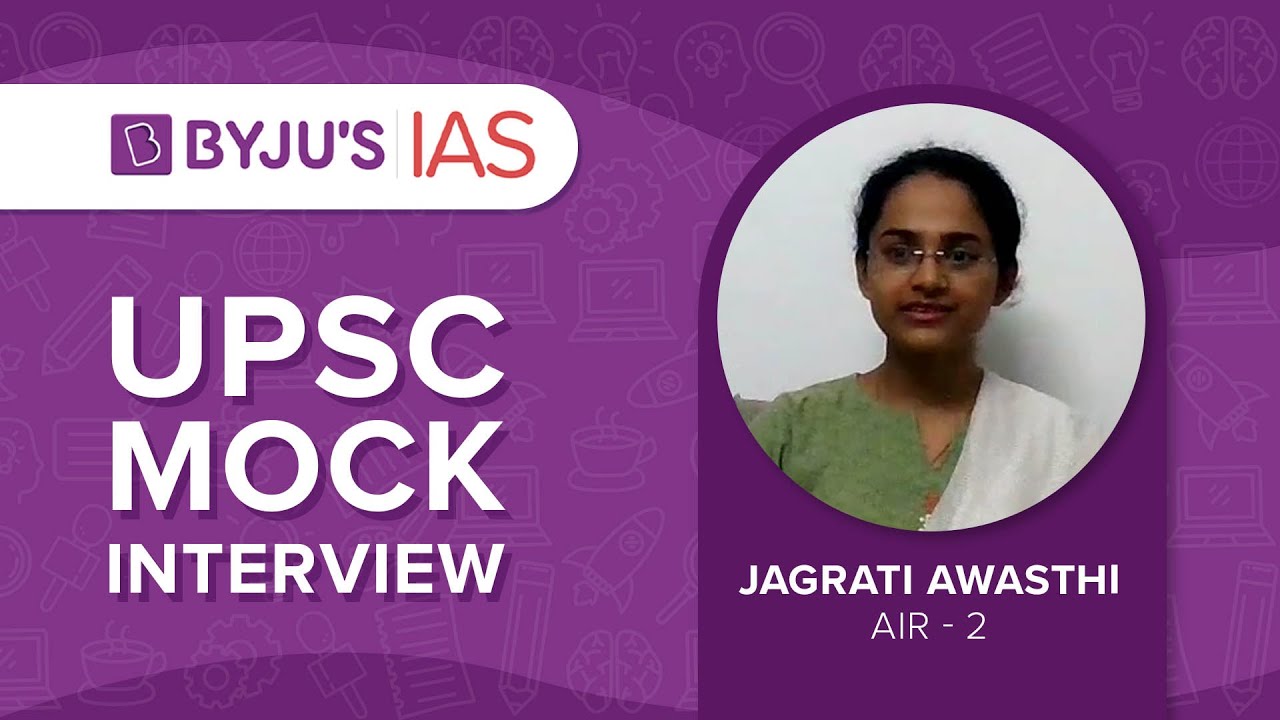 Jagrati Awasthi wishes to become a competent IAS officer and work especially for the development of the rural areas with a particular focus on women and children.