The Tamil Nadu Public Service Commission (TNPSC) sets the eligibility criteria for the Group 1 Services Exam (Combined Civil Services Examination – I) in the state.
The General Eligibility Criteria for all TNPSC Exams are:
Citizenship
Character and Antecedents
No Bigamy
Related to applicants already in a government service
Sound Health etc.
Age Limit
Knowledge of Tamil
Candidates should first go through the detailed general eligibility criteria which are given on the TNPSC official website (http://tnpsc.gov.in/) under "Instructions to Applicants".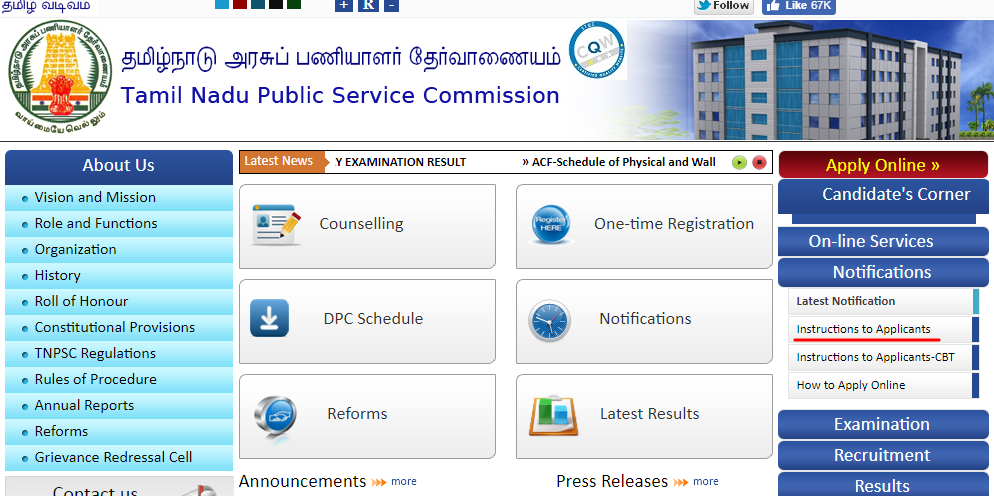 For specific exams and posts, the TNPSC eligibility criteria are listed in the official recruitment notification for the exam.
Many aspirants prepare simultaneously for state service exams and UPSC IAS Exam. Candidates can check the IAS Eligibility Criteria at the linked article.
Eligible candidates should go through the TNPSC related articles listed below:
TNPSC Group 1 Eligibility 2022
The Eligibility Criteria for TNPSC Group 1 Exam
TNPSC Group 1 Age Limit:
Name of the Post

Minimum Age
Maximum Age
SCs, SC(A)s, STs, MBCs/DCs, BCs, BCMs and DWs of all categories

"Others" i.e., applicants not belonging to SCs, SC(A)s, STs, MBCs/DCs, BCs, BCMs

For all the posts except the post of Assistant Commissioner (Commercial Taxes )

21 years

37 years

32 years

Assistant Commissioner (Commercial Taxes)

For applicants possessing any degree

21

37

32

For applicants possessing B.L. degree of any University or Institution recognized by the University Grants Commission

21

38

33
TNPSC Group 1 Educational Qualification
The educational qualification needed for the TNPSC Group 1 exam is a graduate degree from:

A university incorporated by a Central or State Act or
An educational institution established by an Act of Parliament or
A deemed University under Section 3, UGC Act 1956.

Physical Qualification – Specific physical qualifications are mentioned for the posts of DySP and District Officer (Fire and Rescue)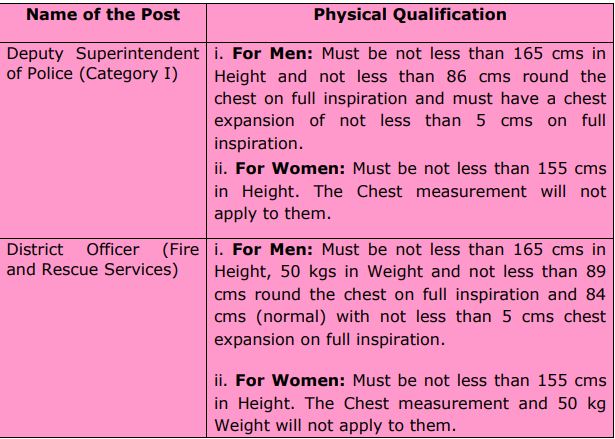 TNPSC Group 1 Age Limit Relaxation
The TNPSC Group 1 Age Limit concession/relaxation details are given below:
| | |
| --- | --- |
| Category | Age Limit Relaxation |
| SC/ SC (Arunthathiyars) | 5 years |
| ST | 5 years |
| Most Backward Classes/ Denotified Communities | 5 years |
| Backward Classes (Other than Muslim)/ Backward Classes (Muslim) | 5 years |
| Destitute Widows (All Categories) | 5 years |
For differently-abled persons, the age limit relaxation as per TNPSC eligibility conditions is up to 10 years over and above the limit given above.
TNPSC Age Limit for Ex-Servicemen
The TNPSC Group 1 upper age limit for the ex-servicemen from different categories is as follows:
Open Category – 48 years
SC/SC(A), ST, MBC/DC, BC/BCM – 53 years
Aspirants who are in their final year can also apply for the TNPSC Group 1 Preliminary Exam but they need to submit proof of passing while applying for the Main stage of the exam.
TNPSC Group 1 Eligibility – Preferential Qualification
In the TNPSC Eligibility for Group 1 Exam, there is a mention of preferential qualification in case of certain posts.
For e.g., candidates who possess National awards for Physical efficiency will be given preference (other things being equal) for the post of Deputy Superintendent of Police.
Candidates can check the detailed preferential qualifications and the TNPSC posts in the following table.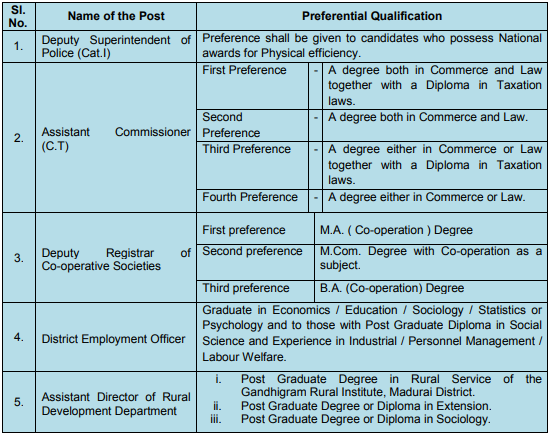 As per the official notification, the physical fitness criteria are listed here for the TNPSC Group 1 Exam:
Post
Physical Qualification
Dy Superintendent of Police

Men

Minimum Height – 165 cms
Minimum Chest (Full Inspiration) – 86 cms
Minimum Chest Expansion – 5 cms

Women

District Officer (Fire and Rescue)

Men

Minimum Height – 165 cms
Minimum Weight – 50 kgs
Minimum Chest (Full Inspiration) – 89 cms
Minimum Chest (Normal) – 84 cms
Minimum Chest Expansion – 5 cms

Women
Interested candidates can go through the exam eligibility criteria of various other PSC examinations conducted by different state public service commissions: