Economy is an important part of the UPSC prelims and mains exams; this series titled 'Economy This Week' has been initiated to address the need to read and analyse economic articles in various business-related newspapers. The round-up of the Economy/Business section news for 9th Oct to 15th Oct 2021 is given below. Business news is essential for IAS exam preparation.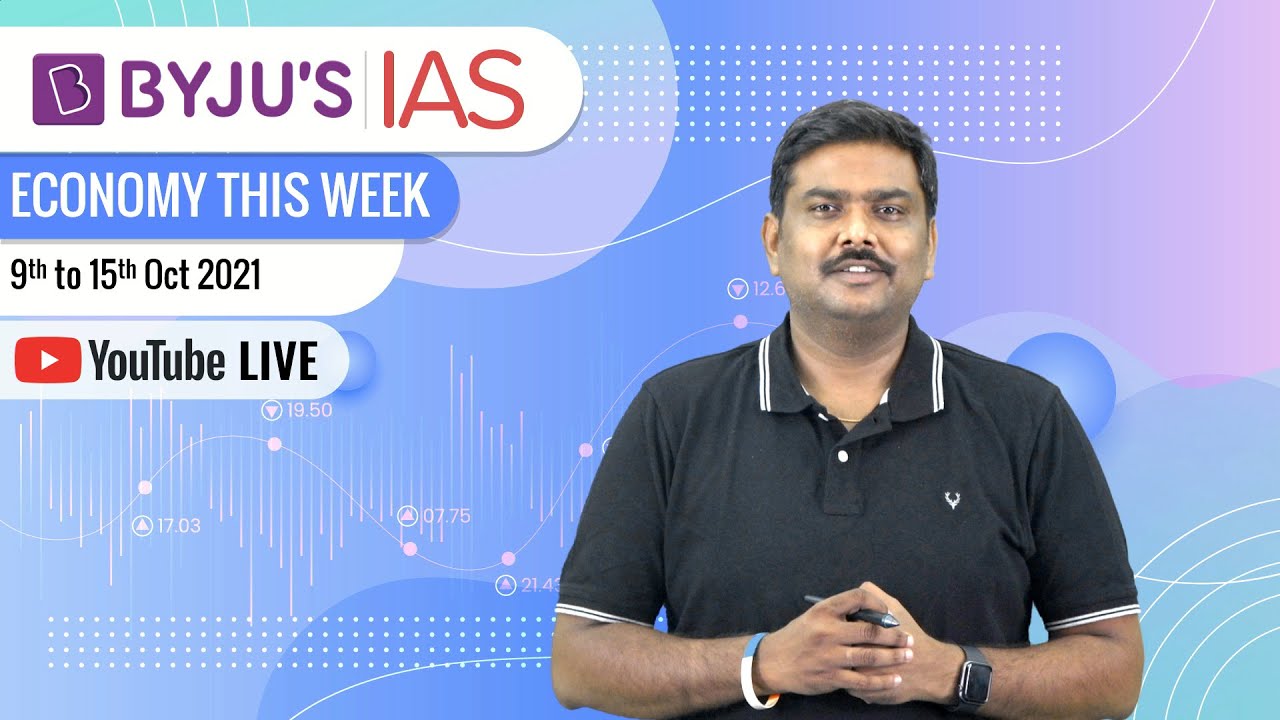 TABLE OF CONTENTS
1. Gati Shakti will boost infra projects (TH 14/10/21)
2. New dawn for Air India (IE 9/10/21)
3. RBI monetary Policy (IE 9/10/21)
4. Free power at a big price (TH 13/10/21)
5. PFC gets Maharatna status (BL 13/10/21)
6. Global pact on minimum corporate tax (TH 10/10/21)
7. Rail Kushal Vikas Yojana - RKVY (PIB 14/10/21)

1. Gati Shakti will boost infra projects (TH 14/10/21)
The government has launched PM Gati Shakti – a nationwide master plan for synchronising connectivity infrastructure projects across different modes of transport.
It is expected to aid India in becoming the business capital of the world.
There was a wide gap between macro planning and micro implementation and this was due to a lack of coordination and information sharing in advance.
The departments responsible for different infrastructures have been working in silos and this has led to hampered construction and also wastage of budget resources.
PM Gati Shakti will be most helpful and just like JAM, this will revolutionise the field of infrastructure.
2. New dawn for Air India (IE 9/10/21)
Benefits/outcomes

Air India was competing with other airliners but it was getting assistance from the govt. so it led to certain imbalances.
The civil aviation market could see a transformation with better competition from all the private sector players.
Govt so far has infused over ₹ 30231 Cr in Air India since 2012 but the airliner is still running into losses.
It was made to fly in certain routes only because govt had made promises to start flights in those routes but they were not always economical.
The investment in providing better services to the customers could be done. As it is cash-starved it had not made any investment in upgrading passenger amenities, aircraft interiors.
It will promote consolidation in the civil aviation market.
3. RBI monetary Policy (IE 9/10/21)
Has kept the policy rates unchanged:

Repo – 4%
Reverse repo – 3.35%

Continued with an accommodative stance.
Would be absorbing liquidity under its 14-day Variable Rate Reverse Repo (VRRR).
G-SAP

RBI has decided to discontinue G-SAP
It was launched to address the concerns of the financial markets on liquidity
The total liquidity injected into the system in the first six months of the current fiscal through OMO is ₹ 2.37 lakh Cr.

IMPS

The limit has been increased from ₹ 2 lakh to ₹ 5 lakh per transaction.
It offered a 24*7 fund transfer facility through banking channels.
It will enhance consumer convenience.
It will open up new space for B2B payment space.
Earlier transactions above ₹ 2 lakh were moving to other platforms such as NEFT and RTGS.
About –

Provided by NPCI
It is the umbrella entity for digital payments through its existing national financial switch

RBI will be launching a new framework for retail digital payments in offline mode.

This will further the reach and adoption of digital payments in areas with low internet connectivity.
It has conducted three pilot trials under this.
4. Free power at a big price (TH 13/10/21)
With elections for the state legislations around the corner, political parties are promising free electricity to households, for example in Delhi, AAP has promised –

Up to 300 units per household will be free of cost
Free electricity for farmers
Waiving of pending bills

Problems with free power –

In the case of agriculture,

The electricity is supplied either at subsidised prices or free of cost. In some states it is supplied at around ₹ 1 per unit and in many states (Karnataka, Punjab, TN, etc.) is supplied free of cost.
This will help in ensuring food security but has many adverse effects:

Subsidy burden is high
Inefficient usage of water
Inefficient usage of electricity
Neglect of service quality by the discoms
Around three-fourths of the supply to agriculture is unmetered, discoms inflate their supply to increase the subsidy demand
Any movement towards metering is resisted, withdrawing benefits would require huge political will
Free power along with metering issues make the implementation of DBT difficult

Providing low cost/tariff electricity is necessary especially for small consumers who have been affected (in terms of income/earnings) by the pandemic. The basic consumption of these households comes at around 50 to 100 units. However, with high-end appliances such as ACs, the consumption will increase to 200 to 300 units a month (however free power up to 200 units a month is being supplied in Delhi and Punjab).

In the case of Delhi, free power accounts for 11% of the total expenses.
In the case of TN, half of the subsidy is earmarked for the supply of electricity to households.

Good power supply and service are necessary to improve the quality of life and also to encourage productive activities. For this, there is a need for financially stable discoms.
Free electricity supply will provide a short term relief and should be provided to those who desperately need it. Govt keeping in mind the long term interests should work towards limiting the number of free power beneficiaries.
Some reforms could be:

Fixed rebate of ₹ 200 per month for residential consumers

The impact on the small consumers will be significant
Discoms will not have any incentive to inflate the consumption

A similar rebate can be provided for small home-based enterprises that end up paying higher tariffs.
Similar rebates for adopting high energy-efficient appliances.
Quick resolution of arrears and one time offers for settlement.
5. PFC gets Maharatna status (BL 13/10/21)
Govt has accorded Maharatna status to PFC (Power Finance Corporation).
It has been given higher operational and financial autonomy with this classification.
It has become the 11th PSE to be given the status.
Was incorporated in 1986.
6. Global pact on minimum corporate tax (TH 10/10/21)
After Ireland, Estonia and Hungary signed the accord – the global deal to ensure that big corporates pay a minimum corporate tax rate of 15%.
This is expected to end four decades-long race to the bottom by countries to attract investment and jobs by these MNCs.
The deal will prevent the large MNCs from booking profits in the countries with low tax rates and avoid paying the taxes.
Out of 140 countries, 136 have agreed to the deal.
The OECD (leading the talks) has stated that the deal would be covering 90% of the global economy.
However, some countries have raised concerns regarding its implementation:

Interests of the smaller countries will be protected
Implementation by 2023 is not possible

With the deal, the countries would be collecting $150 bn in new revenues annually and taxing rights on more than 125 bn of profits would be shifted to countries where big MNCs earn their income.
7. Rail Kaushal Vikas Yojana – RKVY (PIB 14/10/21)
RKVY was launched on 17th September 2021.
RKVY program empowers local youth by providing entry-level training in industry-relevant skills through Railway Training Institutes.
This program seeks to take forward the vision of the PM to give confidence to the youth of this country, as a part of 75 years of Azadi Ka Mahotsav.
The RKVY program is under the aegis of the Pradhan Mantri Kaushal Vikas Yojana (PMKVY) – a scheme of the Ministry of Skill Development & Entrepreneurship (MSDE) to achieve the vision of Atma Nirbhar Bharat.
A total of 50,000 youths will be trained over a period of three years in 75 Railway Training Institutes, spread all across India.
Banaras Locomotive Works has been entrusted as the nodal agency for the implementation of the RKVY program.
Economy This Week (9th Oct to 15th Oct 2021):- Download PDF Here
Download the PPT of the video lecture from the link below:
ETW (9th Oct to 15th Oct 2021):- Download PPT Here
For more business news videos and PDFs, keep visiting the 'Economy This Week' segment regularly.