Table of Contents:
1. Let's register sex of foetus, says Maneka
1.Supreme Court recalls notice to Governor
2. Towards a law on euthanasia
1.'Trans-Pacific pact may impact exports'
1.U.K. grants 'gene editing' licence
1.Seizing the 'One Belt, One Road' opportunity
.
+++++++++++++++++++++++++++++++++++++++++++++++
Useful News Articles
A. GS1 Related:
1. Let's register sex of foetus, says Maneka
Topic: Indian Society
Category: Gender Equality, Sex Ratio
Location: The Hindu, Page 1
Striking a startlingly contrarian note on the social evil of prenatal sex determination and resultant female foeticide, Union Minister for Women and Child Development Maneka Gandhi, suggested the determination of the sex of the foetus from the moment pregnancy is detected.
"It is really not feasible to go around trying to catch every ultrasound technician for revealing the foetal gender to parents in violation of the PCPNDT Act"
B. GS2 Related:
1. Supreme Court recalls notice to Governor
Topic: Constitution
Category: President and Governor
Location: The Hindu, Page 1
Key Points: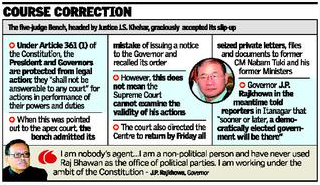 Read about article 361 and the powers of the President and Governors in India
2. Towards a law on euthanasia
Topic: Social Justice
Category: Human Rights
Location: The Hindu, Page 10
Revising once again, as it is in news again 🙂
What is Euthanasia?
It means 'good death'
It is and assisted suicide, when there are no chances of recovery of the terminally ill-patient.
Types :
Passive : When medical treatment is withdrawn with the deliberate intention of causing death to free the person from an unending pain
Active : It is an intentional act to deliberately kill a terminally ill patient
You can understand the difference like this : If a person has been provided with the possible treatment and still is not recovering, has no chance of recovering and is in acute pain, can be allowed to die through passive euthanasia. In case he was on a ventilator, the ventilator is removed. This is passive euthanasia.
However, if a terminally ill patient is made to die by doing an act, like administering a particular drug for the patient to die.
Read along with the debate over right to die and Article 21
C. GS3 Related:
1. 'Trans-Pacific pact may impact exports'
Topic: International Relations
Category:International Groupings
Location: The Hindu, Page 13
Key Points:
According to Commerce Minister Nirmala Sitharaman :
The Trans-Pacific Partnership (TPP), or the mega-regional free trade pact led by the U.S. and including 11 other Asia-Pacific countries, is likely to indirectly impact India's exports in several industrial sectors
The Indian government will have to consider improving the country's standards in areas such as labour laws
The investor-State dispute settlement mechanism adopted by the TPP was also a concern from India's point of view
She said some of the TPP standards were higher than that of the WTO norms, including on IPR and possible ever-greening of patents, which could hurt India's pharma sector. The operations and the production methods of India's public sector units (or SOEs) could also be constrained due to the TPP
Several Indian export sectors such as cotton and yarn could be affected as trade may be diverted to the TPP region due to its benefits of low or nil duties
Pointing out that the TPP, RCEP and the Transatlantic Trade and Investment Partnership (a proposed mega-regional between the U.S. and the European Union) excluded African countries, the Minister said India would also have to focus on improving its trade with African countries.
Meanwhile, India is also considering engaging with the Asia-Pacific Economic Cooperation countries to ensure that it did not miss out on the emerging trade dynamics
D. GS4 Related:
1. U.K. grants 'gene editing' licence
Britain on Monday granted its first licence to genetically modify human embryos for research into infertility and why miscarriages happen, in a move likely to raise ethical concerns.
The decision makes Britain one of the first countries in the world to grant this type of authorisation for experimentation on human embryos, although similar research has been carried out in China
Learn about gene editing.
E. Important Editorials: A Quick Glance
1. Seizing the 'One Belt, One Road' opportunity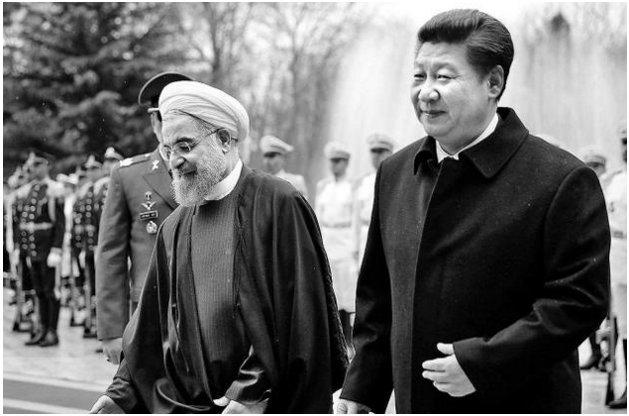 Topic: International Relations
Category:Indo – China
Location: The Hindu, Page 11
Key Points :
At the third edition of the India-China Think-Tank Dialogue in Beijing, hosted in early January, a cross-section of Chinese scholars and officials discussed India-China relations and prospects for regional cooperation
Key Discussions:
1. 'entity diplomacy'. This construction argues for engaging within and across regions to secure the best interests of an entity that is necessarily larger and with interests broader than those of any sovereign. This follows from the argument of a revival of 'continentalism' as the Eurasian landmass deepens linkages and 'Asia' emerges.
It therefore follows, from Beijing's perspective, that Indian and other Asian nations must support and work for the OBOR initiative.
2. "one economic continent". for some Chinese speakers, India is already part of the initiative, as its own projects like Project Mausam and economic initiatives such as Make in India and Digital India complement and complete OBOR. Indian participation in the Asian Infrastructure Investment Bank and joint ownership of the New Development Bank only reaffirm India's partnership in this Asian project for many in Beijing.
3.  mutually beneficial 'swap' — India protecting Chinese interests in the Indian Ocean, and China securing India's essential undertakings in their part of the waters.
What India needs to do?
First and foremost, India needs to match ambition with commensurate augmentation of its capacities that allows it to be a net security provider in the Indian Ocean region.
India can focus on developing last-mile connectivity in its own backyard linking to the OBOR — the slip roads to the highways, the sidetracks to the Iron Silk Roads.
1. Indian Express : A scheme for change
Topic: Governance
Category: Government Schemes
Key Points :
Today is the 10th anniversary of the launch of MNREGA
Questions :
Has the act enhanced livelihood security?
Has it resulted in rural empowerment?
The employment here is of supplementary nature and sustains households, when work opportunities in Non-MNREGA areas are few
Success :
1. The increase and reversal in the stagnation in rural wages
2. The participation rate of women has been around 50%
3. Reduced distress migration in traditionally migrant-intensive areas
4. Often been referred to as 'ecological act' due to focus on water-conservation works
5. Financial inclusion : around 80% of the wages were paid through bank and post-office accounts
6. Empowering gram panchayats
Need to look at :
Corruption and leakages
Linking it to the Socio-economic caste census
Readjusting the wages
Consistent political support
F. Concepts-in-News: Related Concepts to Revise/Learn:
i. Sex Ratio
ii. Indo-China Relations
iii. One belt, One road initiatives
iv. Gene Editing
v. TPP
vi. RCEP
vii. APEC
viii. Euthanasia, Mercy killing (also revise the debate over 'right to die' in India)
ix. President and Governor
x. MNREGA
.
F. Fun with Practice Questions 🙂
Question 1:Which of the following are member countries of the Trans-Pacific Partnership?
a) Malaysia and Vietnam
b) Australia and Chile
c) India and Sri Lanka
d) Both a & b
Question 2:Which of the following statements best explain gene editing?
a) It is a latest technology to edit the design flaws in the softwares
b) It is a field of medicine
c) Genes may be inserted to treat diseases
d) Both b & c
.
.