Table of Contents:
1. Centre drafts Bill to decriminalise beggary
2. Hassan Rouhani's allies make stunning gains in Tehran
1. Ensure minimum standards of relief to disaster victims: Supreme Court
2. Be cautious on new accounting system: CGA
3. Centre's nod for Bank Board Bureau
4. Space Act will be in place soon, says ISRO Chairman
5. Three arrested in Pak for Pathankot attacks
1. Reworking the Supreme Court's role
2. India must step up public investment in human capital: The Economic Survey
3. Quotas don't improve access
.
+++++++++++++++++++++++++++++++++++++++++++++++
Useful News Articles
A. GS1 Related
— Nothing here today, folks! —
B. GS2 Related
1. Centre drafts Bill to decriminalise beggary
Topic: polity
Category: governance
Location: The Hindu, Page 13

Key Points:
Begging is currently a crime under the Bombay Prevention of Begging Act, 1959
Under the Act, a person found begging can be sent to a shelter home or even jail without trial
Now ,the government has drafted a Bill that seeks to decriminalize beggary and offer a life of dignity to the beggars, homeless and others who live in poverty or abandonment
In the Bill, 'destitution' refers to a state of poverty or abandonment, arising from economic or social deprivation
'persons in destitution' include the homeless, beggars, people with physical and mental disabilities, the old and infirm according to the bill
2. Hassan Rouhani's allies make stunning gains in Tehran
Topic: International Relations
Category: global issues
Location: The Hindu, Page 14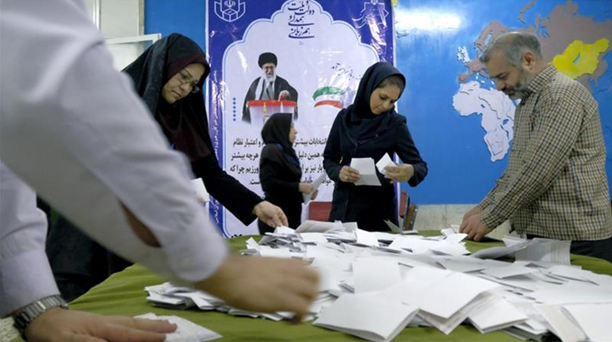 Key Points:
Reformists allies of Hassan Rouhani won all 30 parliamentary seats in Tehran
The List of Hope , a pro Rouhani coalition of moderates and reformists got 90 % of ballots counted from Friday's vote
It projects the overwhelming public support for the landmark nuclear deal with world powers in the country
The 2nd election for the Assembly of Experts who monitors the work of Iran's supreme leader were also heading Rouhani's way
C. GS3 Related
1. Ensure minimum standards of relief to disaster victims: Supreme Court
Topic: Disaster management
Category: disaster relief
Location: The Hindu, Page 12
Key points:
the National Disaster Management Act (NDMA) became law in 2005
States across the country is yet to ensure that disaster victims have access to minimum standards of relief
A Bench of the SC on Friday ordered the Chief Secretaries to complete the framing of guidelines to provide minimum standards of relief under the NDMA by the states
Following the order centre has called on all states for  immediate action to frame a road map to provide 'Minimum Standards of Relief' mandated under Section 12 of the NDMA
2. Be cautious on new accounting system: CGA
Topic: Economy
Category:  State of Indian Economy
Location: The Hindu, Page 15
The Controller General of Accounts  has asked the government to be careful in adopting the accrual method of accounting considering the costs involved
While cash accounting recognises a transaction only when money changes hands, accrual accounting recognises the transaction at the time it is made, thereby providing a more current snapshot
The 12th Finance Commission had pointed out several problems with the current cash-based accounting system and made clear the importance of shifting to accrual accounting
It was reiterated by the 14th Finance Commission
The CAG had also supported the change.
But the CGA says in India our focus is on balancing the budget somehow or the other and remaining within fiscally prudent levels of deficit and not to run fiscal surpluses.
Another issue with adopting accrual accounting is the cost and time involved according to him
The CGA, however also pointed towards inadequacies in the way the budget heads of accounts are currently classified, saying that they need to be modernised.
"The present classification system goes back to around 1974. It has undergone some minor changes, nothing major". He said
3. Centre's nod for Bank Board Bureau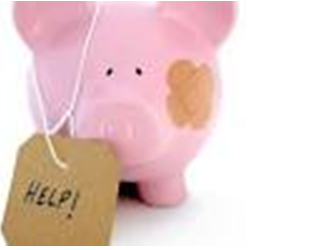 Topic: Economy
Category: Banking
Location: The Hindu, Page 17
Key Points:
P M on Sunday approved the setting up of the Bank Board Bureau with former CAG of India Vinod Rai as its first Chairman
The Bureau is mandated to play a critical role in reforming the troubled public sector banks by:
recommending appointments to leadership positions and boards in those banks
advising them on ways to raise funds and how to go ahead with mergers and acquisitions
The bureau was announced last August as part of the seven-point Indradhanush plan to revamp these banks
BBB will constantly engage with the boards of all 22 public  sector banks to formulate appropriate strategies for their growth and development
4. Space Act will be in place soon, says ISRO Chairman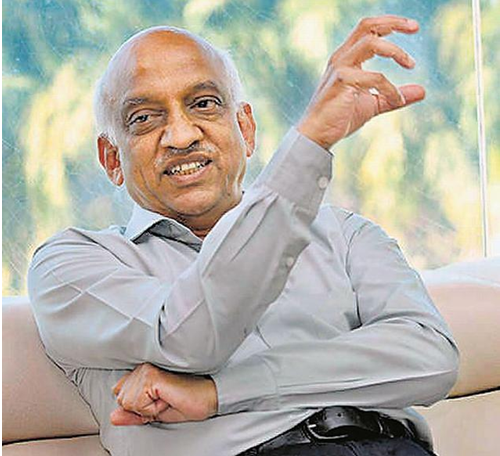 Topic: Technology
Category: S&T applications in daily life
Location: The Hindu, Page 9
Very few countries have legislation pertaining to space
But the number of countries as buyers of satellites or solutions has increased.
Also possibilities of collision, accidents and damage from or to a satellite have increased
So a law is necessary for the government to spell out how it will deal with issues, untoward incidents.
It will help the government in how it will approach commercial use of space, international collaborations and international treaties; and state regulatory mechanisms.
Existing laws: Satellite Communication Policy and Remote Sensing Data Policy
These two policies will continue to be available as independent policies
5. Three arrested in Pak for Pathankot attacks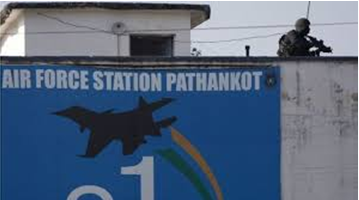 Topic: Security
Category: terrorism
Location: The Hindu, Page 1
Key Points:
Three suspects have reportedly been arrested in Pakistan in connection with the January 2 attack on an IAF base in Pathankot
They  have been sent to six-day police remand by an anti-terrorism court
The judge handed them over to the Counter-Terrorism Department (CTD) police, PTI(Press Trust of India) reported
NIA, which is probing the case, said that it had not received any communication from Pakistan so far on the arrest.
D. GS4 Related
E. Important Editorials: A Quick Glance
1. Reworking the Supreme Court's role
Location: The Hindu, Page 10
A Special Leave Petition that seeks the setting up of a 'National Court of Appeal' to hear routine appeals in civil and criminal matters from the HCs has been admitted by the SC
Pending cases are a huge problem in India
The solutions put forward include
:dividing the Supreme Court into a 'Constitutional Division' and a 'Legal Division'
:creating  principal Constitution Bench  in Delhi and 4 regional Benches in other regions     to hear appeals on High Court orders
:creating a National Court of Appeal that will have four 'Cassation Benches' for the adjudication of non-constitutional matters
The Law Commission in its 229th Report (2009) said that if necessary Article 130  should be amended to implement its suggestion such that Cassation Benches could be set up in four regions, while the Constitution Bench sits in Delhi
Another view is that  a constitution amendment to revisit the Supreme Court's role would be impermissible as it would change the court's character under the Constitution
2. India must step up public investment in human capital: The Economic Survey
Location: The Economic Times, Page 16
For India to take full advantage of its favourable demographic transition, it must step up public investment in human capital: increased spending on health, education
There is  high positive correlation between investments in maternal and early-life health and nutrition and rapid economic growth
Investment in this segment not only registers the highest economic returns but is also relatively cheaper and easier to implement compared to addressing older
It is expensive and tough to mitigate loss of cognitive ability on account of poor maternal health, resulting in low birth weight, poor nutrition leading to stunting, and exposure to disease because of poor sanitation
To augment human capital, the biggest bang for the buck is registered by public investment in early years of life
It creates a strong base that will improve the returns on investments in older children in the form of schools, healthcare systems, or skills, and it will reduce unproductive spending
The focus of school education must now include quality, apart from enrolment
India also needs to focus on funds to expand the supply of doctors and licensed medical practitioners who can man primary health centres and innovate pooling and prepayment of healthcare
3. Quotas don't improve access
Evidence shows that candidates from some castes and religious groups have faced more exclusion in education and hence have less opportunity to learn
How can the private sector help
A number of roles, especially in retail and media require strong regional language skills to be done well.
Additionally, a number of roles in software require a strong command over technical skills, and people who have these skills may not possess formal degrees.
A suggestion is that the first level of screening should be 'blind', where names and personal details get hidden.
A number of companies are doing this already with the help of software and this is a practice that can be readily adopted so that unconscious bias can get reduced.
Investments need to continue to be made to refine the interview process to test for capacity to do a role, thereby reducing the unconscious bias of a 'halo effect' of personality to solely drive a decision or create a tipping point.
A number of companies use psychometric instruments when testing for hiring.
A number of these instruments are helpful when used appropriately. However, many of them are not friendly to speakers of languages other than English
The more we remove unconscious biases, the greater the talent pool that is within our reach.
Also, not everyone who gets a job is going to be able to stay and grow in the organization. Very few advocates of any kind of inclusion will suggest that all candidates stay on regardless of performance.
At least some kinds of inclusionary efforts, including gender and disability, these have been shown to be linked to increases in competitiveness or other healthy financial indicators.
4. State of the states
Location: The Indian Express, Page 12
While all eyes today are on the Union budget, one must not lose sight of where the real action would ultimately lie: The states
Now 42 per cent of Central tax revenues are passed on to the states, as against the earlier 32-per cent share
Also there are sharp cutbacks in most Centrally sponsored schemes
These have shifted the onus for much of governmental spending to the states. They are the ones that are also in the direct line of fire now
It is against this background that two recent developments merit closer attention
Last Tuesday saw auctions of state development loans, where the interest rates paid on 10-year borrowings ranged from 8.63 to 8.88 per cent.
The higher borrowing costs come even as there is a second elephant in the room in the form of the Seventh Pay Commission.
the states would have to follow suit with the centre(pay hikes) — the impact on their finances is probably yet to even be fully factored in.
The worst scenario would be if much of the windfall for the states from high devolution goes towards payment of revised pay and pension scales, which is accompanied by rising borrowing costs .
The simple point is that one shouldn't look too much at the Union budget, beyond it laying the overall policy direction and signalling to investors on the course of reforms.
But even there, it is the actions and initiatives being taken at the state-level that matter more today
F. Concepts-in-News: Related Concepts to Revise/Learn:
i.   Art 130
ii.  CAG
iii.  CGA
iv.  7 point Indradhanush plan
v.  NIA
G. Fun with Practice Questions 🙂
Question 1: Which of the statements given below are correct?
Since 1976, the CGA is the technical authority who heads the accounting set-up of Central government.
The CGA deals with the custody and other aspects of Consolidated Fund, Contingency Fund and moneys credited to the Public Accounts
The cash transactions of the government are being handled by the Reserve Bank of India, State Bank of India and its subsidiaries and by other public sector banks
According to Article 150 of the Constitution, the form of the accounts of the Central and state governments is prescribed by the President of India on the advice of the CAG of India
a) 1 and 2 Only
b) 1, 2, and 3 Only
c) 3 and 4 Only
d) All of the above
Question 2:Which of the statements given below are correct?
1.NIA was created after the 2008 Mumbai terror attacks as a central agency to combat terrorism.
Various Special Courts have been notified by the Government of India for trial of the cases registered at various police stations of NIA under Section 11 and 22 of the NIA Act 2008
a) 1 only
b) 1 &2
c) 2 only
d) none of these
Question 3: Considering the following statements:
The Banks Board Bureau will recommend appointment of directors in public sector banks
It will advice on ways of raising funds and dealing with issues of stressed assets.
It will replace existing system Appointments Board in which appointments for top level jobs at PSBs
It will be six members body with at least 3 former bankers, two professionals and secretary, department of financial services representing government.
.
Which among the above statements is/are correct?
a)1&2
b)1,2&3
c)1,2&4
d)All the above
Question 4: Consider the following statements:

  1.Indradhanush plan is to revamp functioning of public sector banks
2.It includes board of bureau, capitalization, de-stressing, empowerment, framework of accountability and governance reforms
a) 1 Only
b) 2 Only
c) Both 1 and 2
d) Neither 1 nor 2
Question 5: Consider the following statements:


The Bombay Prevention of Begging Act, 1959 criminalizes begging
According to this act beggars found guilty by a court of law were sentenced to a minimum of one year and a maximum of three years in Beggar's Home (Certified institution)
This law has been amended to meet the new provisions for children under the Juvenile Justice (Care and Protection of Children) Act, 2000
Which among the above statements is/are correct?a) 1 and 2 Onlyb) 2 Onlyc) All 1, 2 and 3d) 2 and 3 Only
.