Table of Contents:
1. India has moved to prevent nuclear terrorism
2. NHRC notice on 'go-slow' promise
3. ITC halts cigarette output over pictorial warning
1. From the lab- Coming soon: a zinc-rich variety of wheat
1. Focus on Genuine Cost Advantages
.
+++++++++++++++++++++++++++++++++++++++++++++++
Useful News Articles
A. GS1 Related
– Nothing here for today folks! –
B. GS2 Related
1. 'India has moved to prevent nuclear terrorism'
Topic: International Relations
Category: Health
Location: The Hindu Pg 12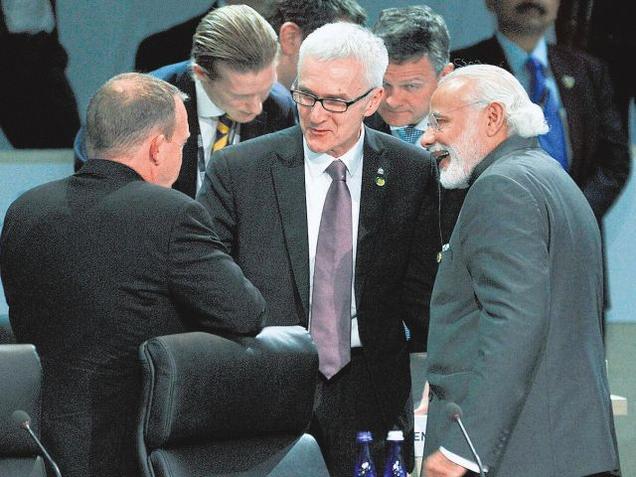 Key points:
According to a progress report circulated at the Nuclear Security Summit (NSS) in Washington, India has taken multiple measures to prevent terrorists acquiring nuclear weapons.
The idea behind the two-day summit, is to get political leaderships across countries directly involved in dealing with the threat of nuclear terrorism.
Prime Minister Narendra Modi met leaders of Canada, Kazakhstan, Britain, New Zealand, Switzerland and Japan, all members of NSG.
The progress report said that "India's export controls list and guidelines have been harmonised with those of the NSG, and India looks forward to strengthening its contribution to shared non-proliferation objectives through membership of the export controls regimes".
Steps taken by India
India has set up a permanent team of technical and security experts from multiple ministries and agencies that conducts tabletop exercises simulating nuclear smuggling,
India has also phased out the use of highly enriched uranium (HEU) and built a database of all radioactive sources in the country.
It has also started real-time tracking of radioactive sources when they are transported and set up a network of 23 emergency response centres across the country for detecting and responding to any nuclear or radiological emergency. India is also in the process of equipping all major seaports and airports of the country with radiation detection machines.
While nuclear security is a serious domestic concern, India also used the platform to push its desire for membership in the Nuclear Suppliers Group (NSG), the exclusive club that controls global nuclear trade.
2. NHRC notice on 'go-slow' promise
Topic: Governance
Category: Statutory, regulatory and various quasi-judicial bodies
Location: The Hindu pg12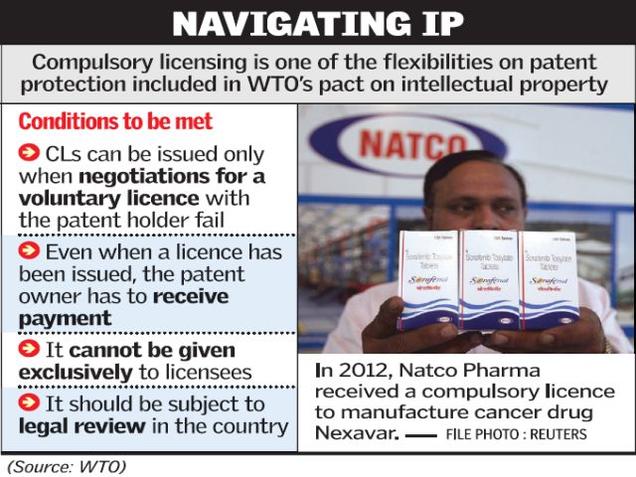 Key points:
The National Human Rights Commission has served a notice on the Union Commerce Ministry over "private assurances" that were reported to have been given by it to a business advocacy group representing U.S. interests that India would go slow in granting Compulsory Licences (CLs) allowing domestic pharma companies to override patents held by Western drug-makers and make corresponding generic drugs that would be sold at cheaper prices.
This NHRC notice comes after reports that the United States-India Business Council (USIBC) had been verbally assured that India's patent offices would take a restrained approach in handing out licences to produce cheaper, generic versions of drugs patented by American companies.
Dasatinib, the patent for which is held by the U.S.-based Bristol-Myers Squibb, is used to treat certain types of leukaemia.
This was one of the drugs that the Ministry of Health and Family Welfare had recommended for the grant of CL.
Previously, in 2012, India denied a patent to German pharma giant Bayer for Nexavar, a cancer drug for kidney and liver cancer. India granted a CL — which was the country's first — to Natco Pharma, one of India's leading generic producers, to manufacture Nexavar at a price that was 97 per cent less than what Bayer's version cost, and the decision sent shock waves across the pharma industry worldwide.
In the notice, the NHRC states that the reported verbal assurances raise questions on issues that impinge on the right to health of citizens in India.
The notice points out that if the government, by invoking the provisions of the Indian Patents Act, grants CLs to manufacture particular drugs, that would increase access to affordable generic versions of the same drugs, bringing solace to thousands.
"Providing an affordable healthcare system is a basic [and] bounden duty of any government. It is a matter of concern that two applications for grant of compulsory licence to manufacture generic medicines for treatment of diabetes and cancer were rejected last year," the Commission says.
3. ITC halts cigarette output over pictorial warning
Topic: Governance
Category: Government policies and interventions
Location: The Hindu pg15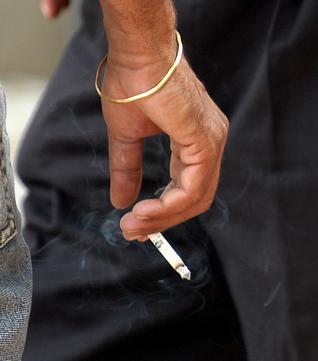 Key points:
On March 15, 2016, the Parliamentary Committee tabled its report recommending that new health warnings should occupy 50 per cent of the front and back panels of the cigarette pack (a against the current mandate of such warnings occupying 40 per cent of the front panel).
ITC closed all its cigarette units on the graphic health warning issue, and is unlikely to resume production till clarity emerges in the current government rules.·
ITC has five cigarette units across the country in Bengaluru (Karnataka), Ranjangaon (Maharashtra), Munger (Bihar), Saharanpur (Uttar Pradesh) and Kolkata (West Bengal).·
Taking note of these developments, the Tobacco Institute of India (TII) said in a statement that ambiguity on graphic health warnings had forced Indian tobacco industry to halt production. TII's members, who account for 98 per cent of the country's domestic sales of duty-paid cigarette have decided to shut their units with an estimated production revenue loss of over Rs.350 crore daily.·
The legal Indian cigarette industry (or, that part of the industry that complies with tax and other rules) has been facing a continuous drop in demand because of high taxation and the growth of duty-evaded illegal cigarettes that do not carry pictorial warnings. ·
As a result, legal cigarettes today represent only 11 per cent of tobacco consumption in India. Placing the impact in perspective·
The shrinking domestic industry has adversely affected the entire value chain with Indian cigarette-tobacco farmers facing unprecedented hardships. The resulting loss in earnings of farmers and the acute financial distress faced by them has already led to many cases of suicides by farmers in the tobacco-growing States of Andhra Pradesh, Telangana and Karnataka, according to TII. ·
Further, other contributors in the value-chain such as distributors, printers and packet-makers are likely to be impacted as well.
C. GS3 Related
Nothing here for today folks!
D. GS4 Related
Nothing here for today folks!
E. Important Editorials : A Quick Glance
1. From the lab- Coming soon: a zinc-rich variety of wheat
Topic: Science and Technology
Category:  Bio-technology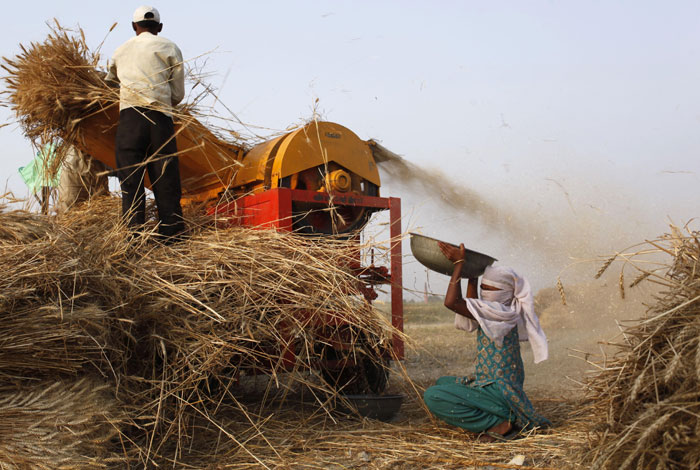 Key points:
One of the side-effects of the Green Revolution has been a change in the cropping pattern in many parts of the country.
Farmers have shifted to crops with higher yields. In the Indo-Gangetic plains, for example, rice and wheat have replaced many other crops. This has reduced crop diversity, affected dietary patterns, and led to malnutrition due to poor supply of proteins, vitamins, iron and zinc.
Wheat is the staple diet in Uttar Pradesh and Bihar. The farmers here typically have very small landholdings and consume about 70 per cent of what they produce. One of the essential minerals missing from their diet has been found to be zinc. The deficiency of zinc leads to malfunctioning of several proteins and enzymes, and manifests itself in a variety of diseases, including diarrhoea, and skin and respiratory disorders.
One way of making up for this kind of deficiency is to provide fortification, that is add the missing nutrients to the food items. But this has several complexities, including increase in prices, problem of quality control, and possibility of adulteration.
Recently, the genetic bio-fortification technology for enhancing the zinc content in wheat crops was tested.
Bio-fortification is a seed-driven technology that enables crops to extract higher amount of zinc from the soil and store it in the edible parts.
Through cross-breeding, several thousand wheat genotypes and screened them for high zinc content and high yield were produced.
1. Focus on Genuine Cost Advantages
Topic: Economy
Category: E-commerce
Key points:
Background:
Indian ecommerce market is now the fastest growing globally and is projected to reach over $100 billion by 2020.
Several factors favour continued growth of ecommerce in India, including limited product availability in tier II and III cities and high cost of physical retail space in tier I cities.
Having mentioned this, the market faces a major uncertainty today, having grown so far on the back of massive amounts of venture capital, which is now slowly drying up.
Ecommerce firms initially justified the aggressive spending as the cost of educating consumers and changing their deep-seated habits. But investors are getting increasingly impatient.
Causes for Concern
Flipkart, the industry's torchbearer, recently saw its valuation drop by nearly 30%, and many smaller firms are struggling to survive. Rather than infusing more funds into these companies and sponsoring massive discounting, investors are asking for a plan that eventually leads to profitability.
The question though is which company will reduce discounting and risk a loss of market share in the quest for profitability. As of now, no firm is willing to take the risk despite the pressing need. But they may just be getting help from the most unlikely quarter -the government.
Government Interventions
Earlier this week, the government released guidelines on the ecommerce sector, specifically on FDI in online marketplaces in India.
Among other things, the new guidelines mandate that marketplaces cannot influence the selling price of goods.
This is interesting and, if enforced strictly, will have tremendous impact on Indian ecommerce. In the long-term, it will actually help the ecommerce companies.
It may seem surprising that the loss of price control will help them. But, as of now, they are all locked in a battle for market share and they are all bleeding money because the focus of that battle is so much on discounts. The rule can help put price out of the equation and cause ecommerce firms to focus on other aspects such as service quality and product innovation. That focus may help increase margins, which will be good for these companies and their investors.
Another interesting mandate in the recent guidelines is that no single vendor can account for more than 25% of sales on a marketplace. This rule is to help ensure that companies that claim to be marketplaces are true marketplaces.
F. Concepts-in-News: Related Concepts to Revise/Learn:
Compulsory Licences (CLs)
Nuclear Security Summit (NSS)
Dasatinib
Bio-fortification
Indian Patents Act
G. Fun with Practice Questions 🙂
"Proper Current Affairs preparation is the key to success in the UPSC- Civil Services Examination. We have now launched a comprehensive 'Online Current Affairs Crash Course'.
Limited seats available. Click here to Know More."