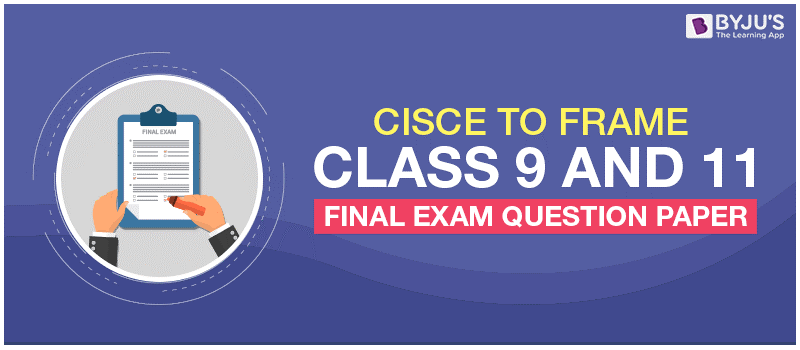 From the academic session 2019, the Council for Indian School Certificate Examinations (CISCE) will be framing the final exam question papers (for core subjects) of class 9 and class 11. The board has already issued a circular stating that from the academic session 2019, the final exam question papers of the core subjects of ICSE class 9 and 11 will be prepared by CISCE. Until this year, the final year question papers of classes 9 and 11 were prepared by the respective schools.
The general secretary of the Bengal Chapter of Association of Heads of ICSE Schools, Mr. Nabarun Dey stated that all schools affiliated to ICSE have received the CISCE circular. He added that the main aim is to cover a significant portion of the exam syllabus in 9th and 11th standards so that students are not stressed before their examination.
Stay tuned with BYJU'S to get the latest news and notification on ICSE and ISC exams along with the exam pattern, syllabus, marking scheme and other exam details.