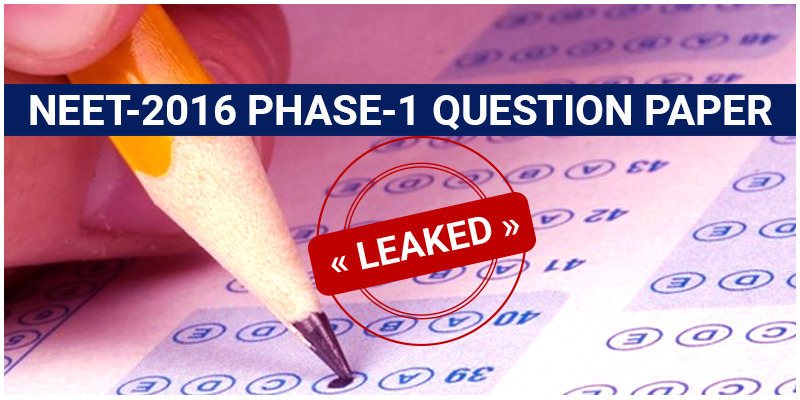 NEET 2016 Phase1  was conducted on May 1st. Around 6 lakh students appeared for this exam at 1,040 examination centers across 52 cities.
There have been reports on cheating. A group of eight people got arrested from Varanasi for providing the question paper.  According to a report of the Times of India (TOI), the UP police have arrested the gang for selling out the question paper.
Gyanedranath Prasad, DySP of STF's Varanasi Unit stated that "Powered by Bluetooth, listening devices had been used in Haryana last year and this time same modus operandi was being employed in Uttar Pradesh"
In 2015, due to the similar fiasco, Supreme Court had cancelled the AIPMT. However, the Haryana police successfully arrested four people, two dentists and an MBBS student for being involved in disseminating the answer keys.
The NEET Phase 2 exam is scheduled to be slated on July 24th, 2016 and students who had appeared for Phase 1 are not eligible to take up Phase 2.